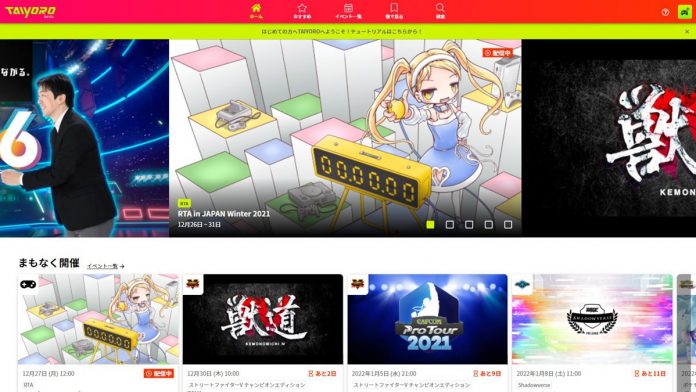 Written by. Nick Mosier based on the original Japanese article (original article's publication date: 2021-12-27 18:43 JST)

PlayBrain has launched a Japanese eSports event tracking website called TAIYORO. It's a website with information about upcoming eSports and speedrunning events, and an archive of video and data from past events. The site covers everything from major pro league tournaments to small community events. They say their aim is to increase the eSports fandom and deepen relations with event organizers, the media, and the eSports community.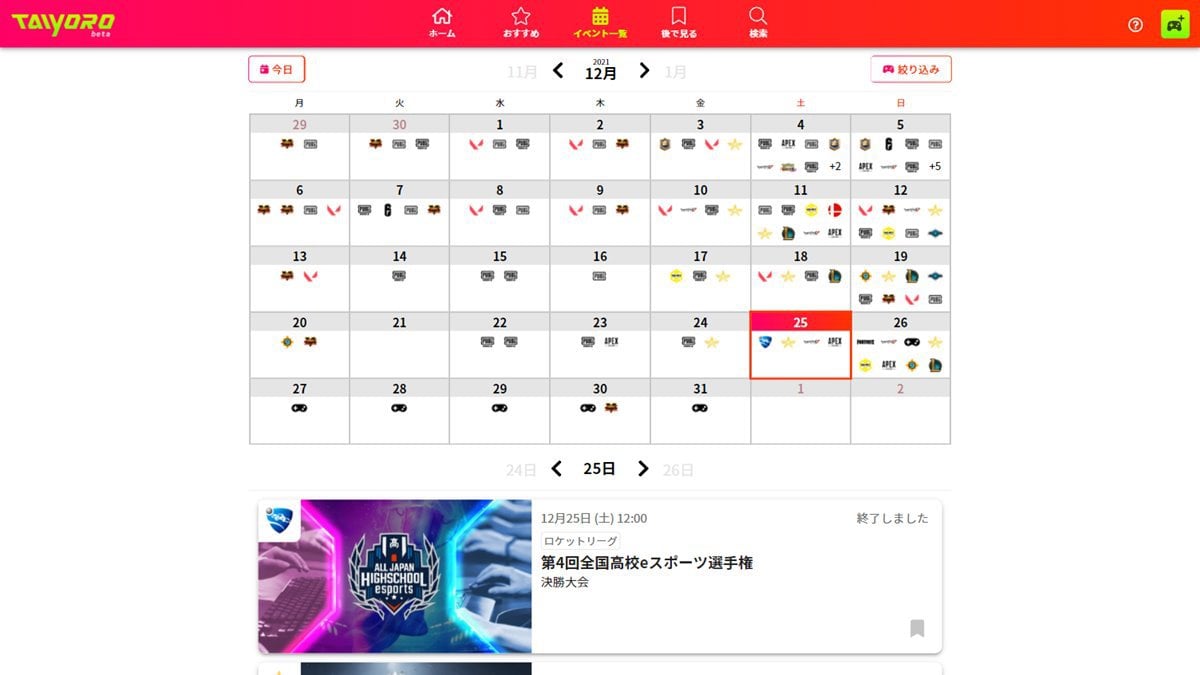 TAIYORO covers events from a wide variety of titles like Street Fighter V: Champion Edition, Shadowverse, Pokémon Unite, PUBG MOBILE, and Apex Legends. They also have information on speedrunning events like RTA in Japan which is currently underway.
TAIYORO has a recommended events feature and the ability to search by event and game title. They also point out that users can manage the events they plan on watching with the site's bookmark feature. The site's event viewer page also makes it easy to see upcoming events and their schedules at a quick glance. It's a convenient way to get information about events for games you're interested in.
According to TAIYORO, there have been over 1,500 eSports events broadcast in Japan over the course of 2021. On top of that, over 150 eSports casters and commentators have appeared in broadcasts this year. TAIYORO plans to function as a sort of database for information surrounding Japan's eSports scene.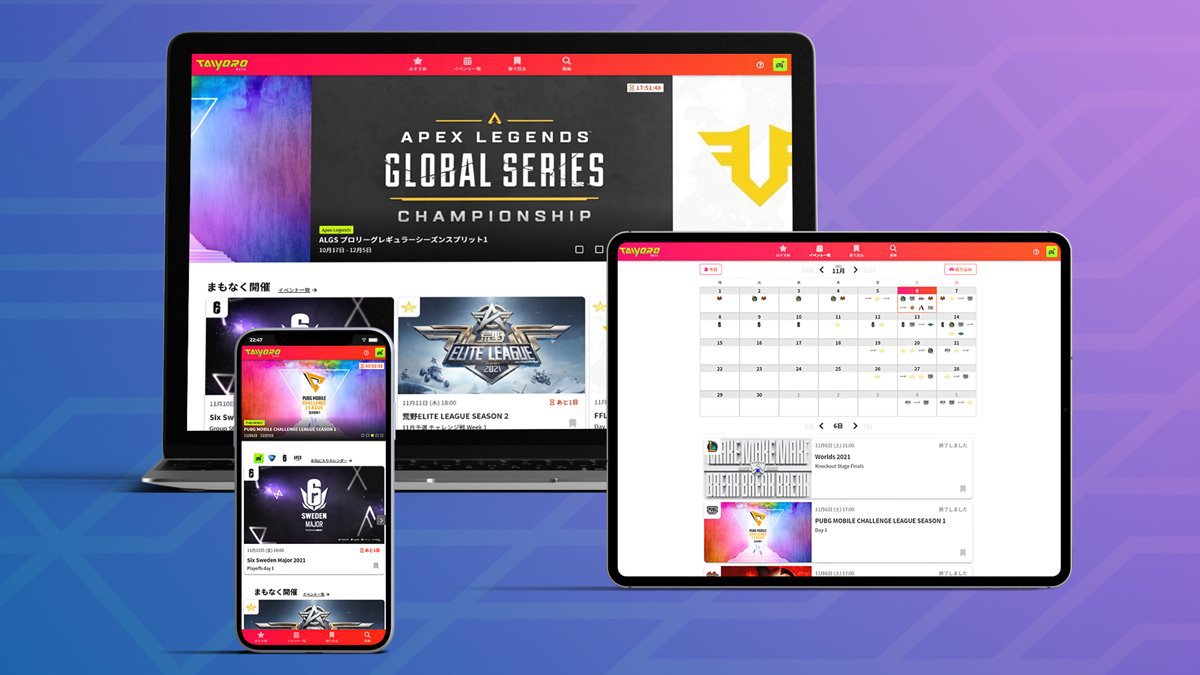 The site is being operated by PlayBrain which is involved in running and marketing eSports events. Outside of Japan, there are already sites that act as archives and aggregate data about eSports events, but Japan has had no such site. PlayBrain says Japan's eSports events (and overseas events that broadcast in Japanese) need a place where all this information is gathered, and thus, TAIYORO was born.
It will be exciting to see how TAIYORO permeates among eSports and potential eSports fans going forward.