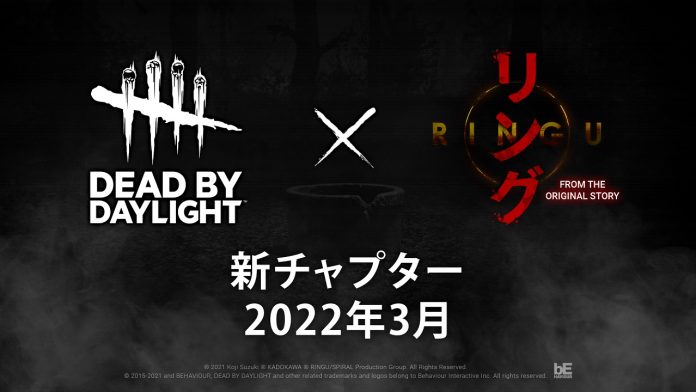 Written by. Ryuki Ishii based on the original Japanese article (original article's publication date: 2021-12-15 09:00 JST)

Behaviour Interactive has announced that Dead by Daylight is collaborating with the Japanese horror classic Ring (Ringu) in the upcoming chapter. The collaboration chapter is scheduled to start in March 2022.
The company is collaborating with the IP owner Kadokawa to bring the cult classic novel/film to the world of DbD. While the company hasn't announced who will appear in the game yet, Behaviour's press release heavily implies that Sadako, the iconic ghost figure from the franchise, will make an appearance. Furthermore, a well, which is commonly associated with Sadako, is shown in the teaser trailer below.
The original horror novel Ring by Koji Suzuki was published in 1991 and it later became a box office hit with the 1998 movie adaptation. 2002's Hollywood remake The Ring starring Naomi Watts, was also a success.
The story revolves around a cursed videotape that kills the viewer seven days after watching it, and Sadako, a ghost of a psychic girl who was killed and thrown into a well. It'll be interesting to see how Sadako's powers will be put to use in Dead by Daylight if she is indeed the one appearing in the game.
Dead by Daylight is highly popular in Japan and has been keen on including Japan-related characters and settings in the game. It has previously collaborated with the Japanese horror game franchises Silent Hill and Resident Evil.