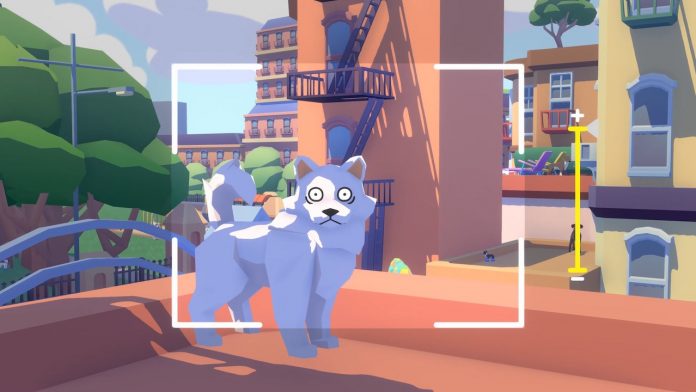 Written by. Nick Mosier based on the original Japanese article (original article's publication date: 2021-12-13 11:01 JST)

Publisher Kitfox Games has announced that Pupperazzi is releasing on January 20, 2022. Pupperazzi is being developed by Sundae Month and will be coming out on PC (Steam, Microsoft Store, and itch.io) and PC Game Pass (formally Xbox Game Pass for PC).

Pupperazzi is a photography action game where you walk around an island full of dogs and take their pictures. The game has beaches, residential areas, parks, mountainous areas, and more, with dogs all over the place. There are numerous breeds as well including shibas, terriers, Labrador retrievers, and pugs.
Players take on the role of not the paparazzi, but a freelance pupperazzo who takes pictures of dogs to upload to a fictional social media site within the game. Dogs will walk, nap, skateboard, ride bikes, and basically spend their time doing as they please while you photograph them as you see fit. It's also possible to customize things like your camera lens and the type of film you use.
Furthermore, it's possible to have dogs wear clothes and hats, or bring cassette players nearby so that they dance around. These kinds of items can be obtained within stages but can also be acquired as quest completion rewards and from vending machines.