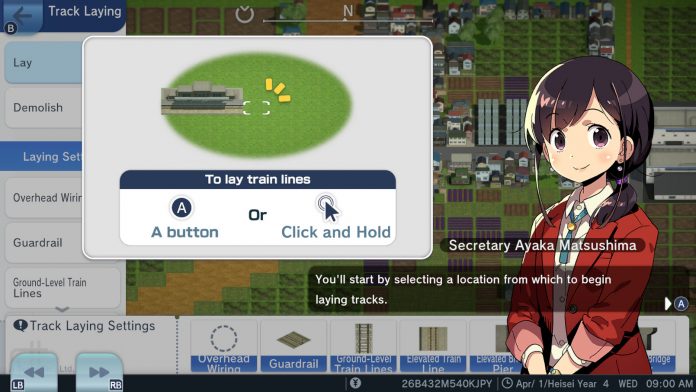 Written by. Nick Mosier based on the previous Japanese article

On December 7, ARTDINK and Degica launched the PC (Steam) version of their business simulation game A-Train: All Aboard! Tourism. While the game first released on the Nintendo Switch back in March of this year, this PC port includes new features, gameplay scenarios, and graphical options.
A-Train: All Aboard! Tourism is the latest title in the A-Train series and a follow-up to the Nintendo 3DS game A-Train 3D: City Simulator. You take the role of president at a railroad company. Train station and train lines can be built as you see fit, but as president, you'll also need to manage financing, stock trading, and general urban development in this railroad-centric city simulator. Character design for the game was handled by Yuji Himukai, who some might be familiar with for their work on the Etrian Odyssey series.
The focus of this latest title is tourism-based urban planning. Towns in the game contain a variety of tourism destinations from historical castles to relaxing hot springs. In order to help these attractions, and the towns that contain them, thrive, you'll need to create the ideal transportation system using trains, bus lines, and ferries. The game also has a Construction Mode where players can customize the city and terrain to really put their urban development skills to the test.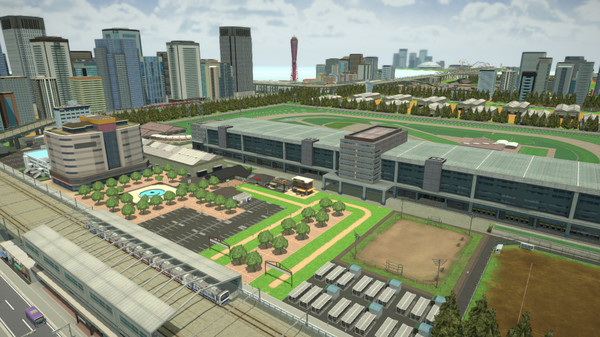 New to the Steam version are high resolution textures and expanded graphical options. Options such as the number of pedestrians, shadow detail, and bloom effects could be adjusted in the Nintendo Switch version, but the available adjustments have been expanded for the PC version. New features include the "stop timer" where players can pause fast-forwarding at a specific time and date, useful for tax payment and stock dividend preparations, and a "direction-specific departure" for train stations.
The PC version supports mouse and keyboard, controllers, and touch controls, and adds 2 brand new scenarios to the initial 9 found in the Switch version. An update is planned to bring some of these new features to the Switch version at a later date.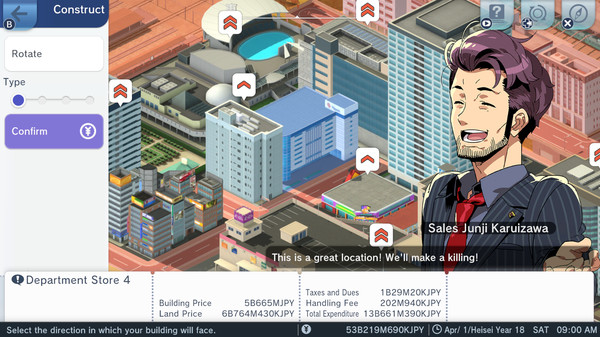 A-Train: All Aboard! Tourism is available now on Steam and Nintendo Switch. While the Switch version was somewhat held back by hardware limitations, the graphical updates of the PC version may just bring out the game's full potential.