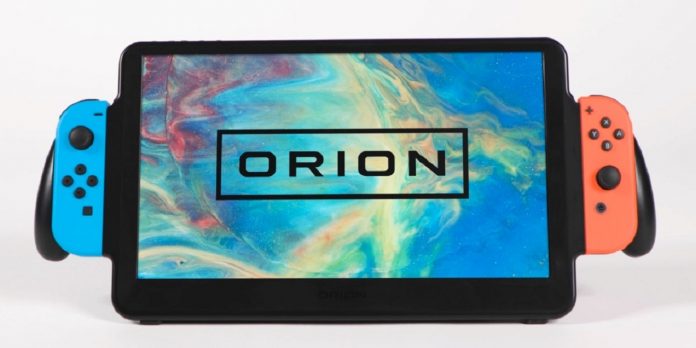 Back in October of this year, a group called UpSwitch launched a crowdfunding campaign for the Orion, a full HD 11.6-inch portable monitor for the Nintendo Switch. The Orion looks to provide everything one might need for portable gaming on such a screen, including a bay for the Nintendo Switch itself, Joy-Con slots, a battery, a kickstand, and two speakers for stereo sound.
The Orion aims to provide a much larger screen to game on while still remaining portable. Your first thought might be that a screen that big is too heavy to be portable, but between the grips on the sides of the device and the kickstand, it does look like a reasonably compact solution for gamers who aren't satisfied with the 6.2-inch LCD of the standard Switch console. The unit is 1.6 pounds, though, so once you add the battery and the Nintendo Switch itself, it might be a little heavy for some players.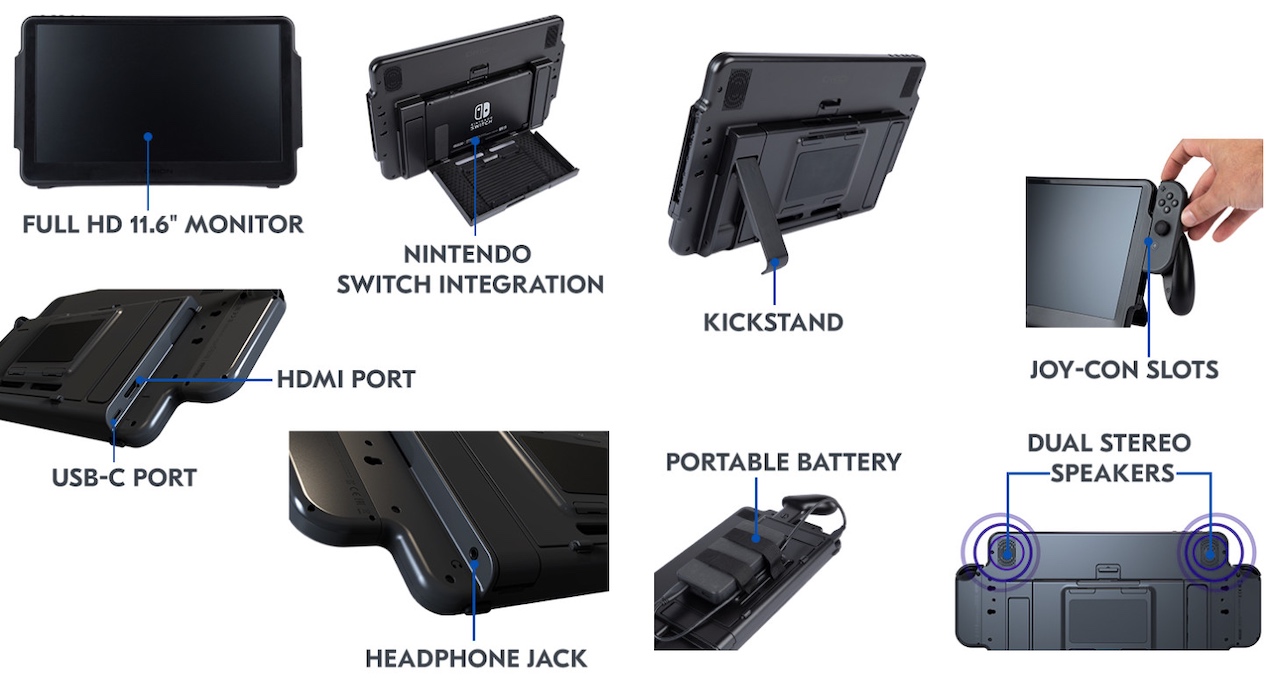 Perhaps the most promising aspect of the Orion is that it looks to already be in production with initial shipments scheduled to go out to backers of the project before the year ends. The team behind the product also contains former employees of companies like Nintendo and Microsoft.
The unit itself charges via USB-C and boasts that it charges your Nintendo Switch while you play. It also has an HDMI port, so if you have a need to connect another console or a smartphone to an 11.6-inch screen, it sounds like the Orion has that covered, too. It's also worth noting that the Orion isn't a touch screen.
A single Orion unit is being offered for $289, 23% off their suggested price of $379, through the Indiegogo campaign. They also say that once the campaign is over the Orion will be available on Amazon and on UpSwitch's own website, but whether the price will be the same is yet to be seen.
For a certain type of player, the Orion looks to be a very promising accessory. As of this writing, the Indiegogo campaign still has units available in various tiers, so if you're interested, give it a look.