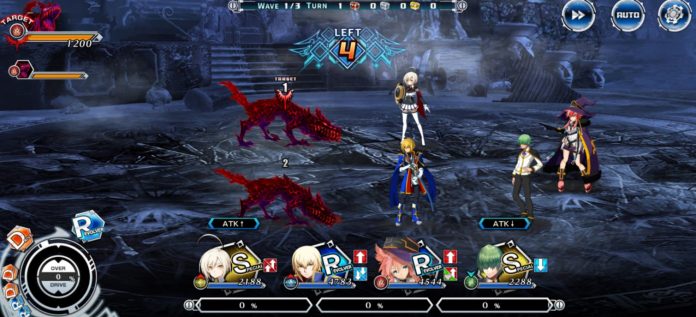 Publication date of the original Japanese article: 2021-11-30 14:05 (JST)
Translated by. Ryuki Ishii

Arc System Works announced that they are sunsetting service for BLAZBLUE ALTERNATIVE DARKWAR on January 31, 2022. The game launched in February of this year for iOS/Android as a free-to-play app. Apparently, the company is ending its service less than a year after launch, before ever releasing it in countries outside of Japan.

BLAZBLUE ALTERNATIVE DARKWAR is a F2P mobile game based on Arc System Works' fighting game series BLAZBLUE. It features episodes related to the "Great Dark War," which is a major part of the series' history. The game is being supervised by the series producer Toshimichi Mori and comes with a scenario containing over 2 million characters (in Japanese text, not playable characters), which is the largest in the series.


Unlike other BLAZBLUE titles, BLAZBLUE ALTERNATIVE DARKWAR is not a fighting game and was developed by Linked Brain as a "Chain Combo x Novel RPG." Numerous updates and in-game events took place up until now, but the developers have announced that it has came to a point where it would be difficult to ensure the game's quality and continue the service any longer.
Toshimichi Mori commented on the announcement saying that various difficulties arose in the continuation of the operation from the very beginning, and despite trying different approaches, they couldn't achieve the results they were hoping for.
While Mori expressed his regrets about not being able to finish the scenario, he did say that he intends to deliver it to the users until the end, although he might do so in a different form.