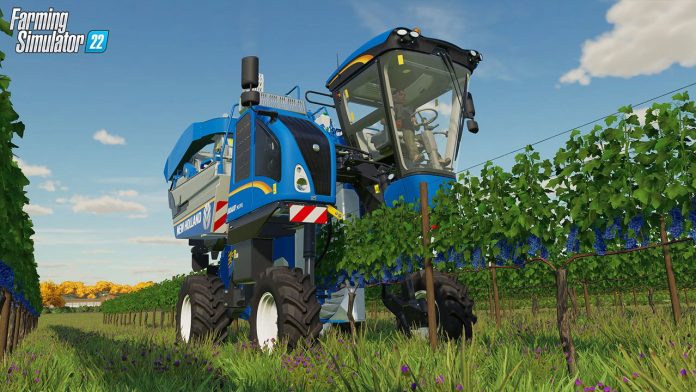 Publication date of the original Japanese article: 2021-11-29 10:52 (JST)
Translated by. Ryuki Ishii

Farming Simulator 22 launched on November 22, and it seems to be off to a good start. SteamDB reports. The concurrent player count on Steam reached 105,636 at one point, and as of this writing (Nov. 29 JST), more than 30,000 players are playing it.
As a reference point, the previous title Farming Simulator 19's highest concurrent player count on Steam is 59,466, recorded three years ago when it launched (SteamDB).
Farming Simulator 22 lets you experience the life of a farmer by building a farm and working on it. Plow the fields, sow the seeds, water them, and harvest the crops. "More than 400 machines and tools from over 100 real agricultural brands like Case IH, CLAAS, Fendt, John Deere, Massey Ferguson, New Holland, Valtra, and many more are available for your farm."
There are three maps available in this game: Mediterranean south of France, US-Midwest, and European Alpine region. In terms of animal husbandry, cows, sheep, chickens, pigs, horses, and even bees are included in the game. New features include production chains and seasonal cycles, which are there to further enhance the immersion. The game supports online multiplayer for up to 16 players and cross-platform play.

Farming Simulator has been a popular series for a while, but it has reached a new height with the latest title. Maybe it has to do with the fact that Farming Simulator 22 is the first PC entry in three years. The last game in the series to be released on PC was Farming Simulator 19, which was released back in November 2018. The next game Farming Simulator 20 came out only for Nintendo Switch and mobile devices, and Farming Simulator 21 doesn't exist in the first place. It's likely that the fan expectations were higher than usual. The game releasing near Thanksgiving Day might have attributed to the high CCU count as well.
The developer Giants Software continued to roll out DLC for Farming Simulator 19 over the years and distributed the base game for free on the Epic Games Store in January of 2020. They also established the Farming Simulator League, a pro eSports league for the Farming Simulator series. The company has been catering to existing players while also inviting newcomers to expand the user base. The game is also popular among influencers. The potential of this series has been gradually rising and has exploded with the release of Farming Simulator 22.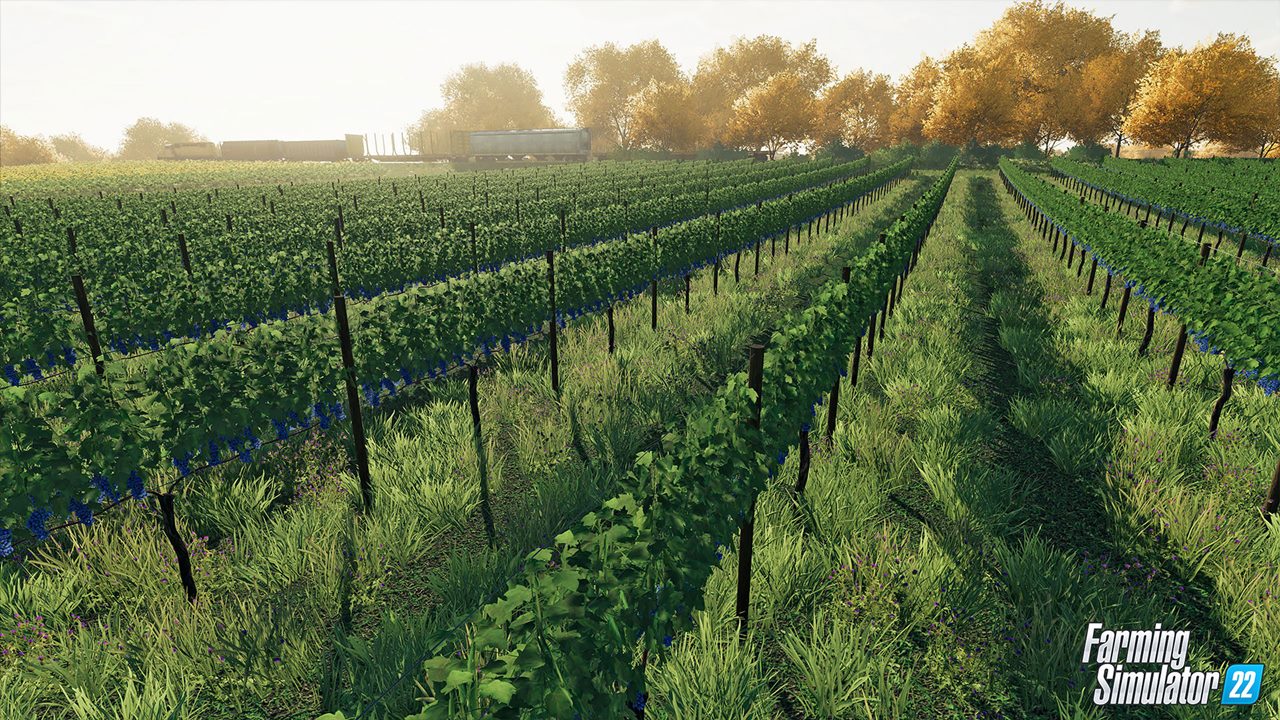 Farming Simulator is a long-running series with a strong staying power, so it'll be interesting to see how many more virtual farmers will join the experience in the future. Farming Simulator 22 is currently available on PC (via Steam and Epic Games Store), PS4, PS5, Xbox One, and Xbox Series X|S.