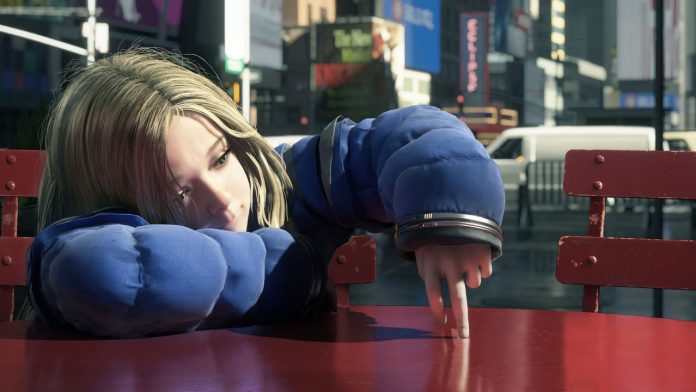 Publication date of the original Japanese article: 2021-11-18 13:54 (JST)
Translated by. Ryuki Ishii

Capcom announced on November 17 (PST) that they are delaying the launch of Pragmata until 2023. It was initially scheduled to come out in 2022.
Action-adventure game Pragmata was first announced in June of 2020 for PlayStation 5, Xbox Series X|S, and PC (Steam). The game is set in a dystopian near-future lunar world and features "a profound story and setting, as cutting edge visuals take full advantage of next-generation platform features."
The announcement trailer featured a man in a spacesuit exploring an uninhabited city, a holographic cat, a girl with long blond hair, and supernatural occurrences. Setting an expectation that this is going to be a large-scale AAA title, it was also reported that Capcom is putting a lot of effort into real-time ray tracing and physics calculations to take full advantage of the power of next-gen consoles.
Capcom explained the reason for the delay by saying, "Our team is hard at work on the project, but to ensure this will be an unforgettable adventure, we've decided to shift the release window to 2023." A short clip of the long-haired girl previously shown in the announcement trailer apologizing for the delay with a sorry-looking face was presented along with the announcement. Capcom also posted an artwork of the same girl, with mysterious text ("1:1", "GDLIIATNCAH", and "myosotis") written in the background.
There are still many mysteries surrounding Pragmata, and it will likely be a while before more details about the game are revealed.