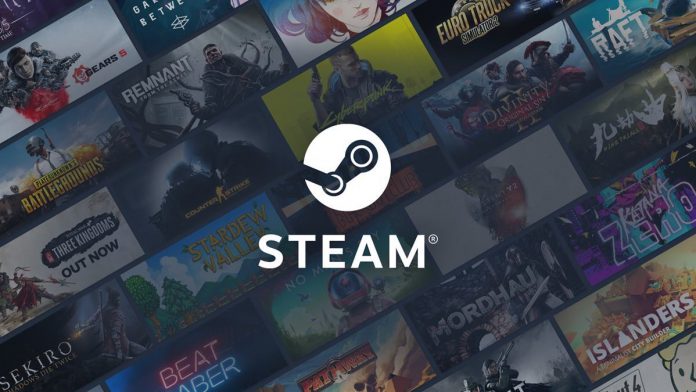 Publication date of the original Japanese article: 2021-11-06 14:33 (JST)
Translated by. Braden Noyes

Indie game developers in Japan seem to be experiencing problems when it comes to distributing Steam review keys.
Steam gives developers the ability to create keys for their own games. These keys can then be used for various reasons such as gifting them to those involved in the project or sending them to media outlets, influencers, and other users as a means of promotion.
This can be a great way to allow players to experience a game for the purpose of writing a review article or creating a video. Not only are these Steam keys free to create, but there is generally no limit to how many a developer can make. This means that when used effectively, they give developers the opportunity to spread the word about their game without increasing development or advertising costs.
However, some Japanese developers have taken to social media to share their concerns regarding some users reselling Steam keys that were distributed for review purposes.


We gave out keys only for them to be resold
The issue of game keys being resold was brought up in a tweet by Oink Games representative Jun Sasaki. Oink Games is known for its stylish board games with deep strategy, but the company has been branching out in recent years into digital game creation as well.
One such example is their recent puzzle game titled Tiger Trio's Tasty Travels, released for Nintendo Switch earlier this year in May, then later in October for Steam. Don't let the game's cute, hand-drawn aesthetic and simple rules fool you, though. Some of its more difficult levels may just leave you scratching your head trying to solve them.
According to Sasaki, a number of reviewers reached out to say they were interested in reviewing Tiger Trio's Tasty Travels. After looking into each request, he decided to provide some of them with review keys. However, Sasaki says he did not receive a single review from any of the users who were given keys.
We here at AUTOMATON checked the Steam Store ourselves at the time of writing this article, and while there were a few reviews for the game in various languages, none of them had a "product received for free" tag, meaning they were not made by users who received free keys. Furthermore, Sasaki has confirmed that all of the distributed keys were resold, indicating that the publisher was indeed swindled out of free product keys by resellers posing as reviewers.

After its Steam release, we received a mountain of requests to review our game. We looked into each request before sending a key to the reviewers so they could play the game for free. However, we didn't get a single review in response. Instead, all of the keys we gave out were resold by scalpers. Just a reminder that the world is full of some pretty scummy people.
So exactly what methods will scammers resort to in their attempts to deceive game developers? Well, this is one question which Takuro Mizobe—representative of Pocketpair, Inc. and head of the Craftopia development team—has first-hand experience with. It would seem that he too has received many messages from individuals posing as game reviewers asking for free keys. Some of the requests he's received even include lines such as, "I live in a war-torn country," or, "I have no money due to physical disabilities," in an attempt to gain sympathy.
Another common approach seems to be impersonating popular Let's Play gamers. These scammers are often easier to spot, though. For starters, why on Earth would a Japanese Let's Player email a Japanese developer in English? Mizobe made a tweet warning that requests for product keys sent from generic, free domains are most likely a scam since major influencers tend to have their own websites and email domains.
One of the more malicious types of requests are those coming from people posing as Steam curators. A Steam curator is either an individual or group in charge of creating and publishing game lineups to provide recommendations to other users. They can be thought of as another type of influencer—one that collects followers by sharing their recommendations. It's likely Mizobe was able to confirm the Steam curator in question was indeed producing results from their list of recommended titles. The curator was also reportedly very polite, simply sending Mizobe a gentle reminder and waiting patiently for a reply.
Shortly after Mizobe decided to trust this individual and send them some Steam keys, however, their entire Steam curator page simply disappeared. So although it's possible to check the history of anyone on Steam, it's also true that any registered Steam user can become a curator, and it would seem there are some instances where you should not be too trusting of what you see. Some users left comments on Mizobe's tweet saying how upsetting situations like this are, as they reduce the credibility of honest Steam curators.


More worries surrounding free keys
A number of other Japanese developers responded to Sasaki's tweet to share their experience with users asking for Steam keys as well. One such example is kan.kikuchi, the developer behind games such as Money Bath VR and Slash of Bullet, who has a policy of not providing review keys at all.
Judging from his past tweets—some of which have been deleted—kan.kikuchi seems to have reservations regarding the use of free Steam keys. Not only does he find it difficult to trust emails from people asking for them, he has also mentioned there is no guarantee sending a key to legitimate reviewers' sites will result in them publishing an article anyway.
Another developer known as nottie—the creator of a VR gun shooter called Private Agent—also regrets giving out free keys. In a tweet, they said that not only is it likely the majority of the keys they provided were resold, but even those that did lead to reviews were nothing but insincere comments which did more harm than good to future game sales. They also warn that developers should carefully consider how much they can trust others to give an honest review to a game they received for free.


Nusso, the developer behind Fight Crab, tweeted their experience as well, sharing a screenshot of an extremely crude attempt at asking for keys. The message merely said, "I want to share your game on youtube. Your game looks great. Can you send us 5-10 Steam keys? So I can gift the keys to my followers."


Out of Frame developer kazami replied to Sasaki's tweet mentioning they also receive a lot of requests for Steam keys. They then go on to explain their method for weeding out scammers. They simply ask the person making the request to tweet about the game on their own social media account. Not only does this get rid of the individuals trying to cheat the developer out of free keys, but when the request is from a legitimate influencer, the resulting social media post makes for great PR.


Pros and cons of distributing keys
So where exactly do all these stolen Steam keys end up? Well, it's likely that a good number of them end up being sold on key reseller websites. These key reseller websites are online marketplaces that deal in game and software keys, offering a platform for sellers to create their own shops offering product keys at cheaper prices for customers to purchase.
Despite the large number of key resellers available, they are considered "gray market retailers." The origin of many of the keys for sale on such websites is unclear and there have been more than a few reports of keys being obtained through less-than-legal means. The bottom line is that as long as Steam keys are worth money, there is always a risk of them being abused by some people.
On the other hand, the fact remains that providing keys can still have a positive effect. For example, many publishers will include a key and encourage us here at AUTOMATON to try out their game when sending us their press releases. Of course, whether or not we end up publishing an article depends on a number of other factors, but having a key does give us the opportunity to play and learn more about their game.
In recent years, we've started seeing developers and publishers who once included game keys with every new press release switch to using sites that require us to register before being provided with a key. While we can't be certain of the reason behind the change, it's easy to guess that the reselling of Steam keys has played at least a small part in the decision. The question of whether to use keys for PR reasons is one that troubles the big companies just as much as the indie developers.
For game developers and publishers, it doesn't matter how amazing a game is if nobody ever hears about it. The hope of getting more exposure for their games is likely one of the main factors in deciding whether or not to distribute Steam keys in the first place. For this reason, trampling all over a game creator's dreams by reselling keys given in good faith is inexcusable.
According to Steam's guidelines, developers are able to ban keys that have been stolen or purchased fraudulently. However, identifying which keys have actually been resold undoubtedly takes time and effort that developers may not have. Determining how and when to best utilize Steam keys is likely to continue causing headaches for many developers and unfortunately, these problems are unlikely to go away anytime soon.





Game development related article:
Japanese indie developers discuss the difficulties of estimating development time