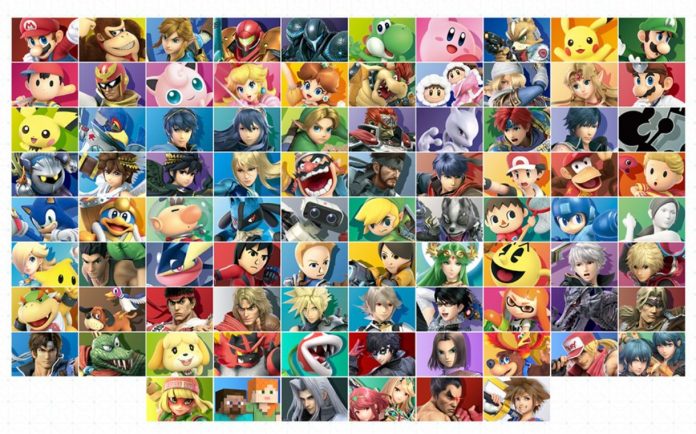 Publication date of the original Japanese article: 2021-11-01 19:39 (JST)
Translated by. Nick Mosier

The lack of character overlap in the top ranks of a recent offline Super Smash Bros. Ultimate tournament seems to have caught the attention of fans.
The results of Kagaribi #5, a large-scale unofficial tournament, has been getting special attention. The tournament featured over 500 participants in a double elimination format that stretched over two days between October 30 and 31, and Zackray was crowned the champion.
But instead of using their familiar R.O.B. or Joker, Zackray chose the recently released Sora and let their love of the character push them to victory in a dramatic development. What's especially interesting, though, is the distribution of characters among the top performers.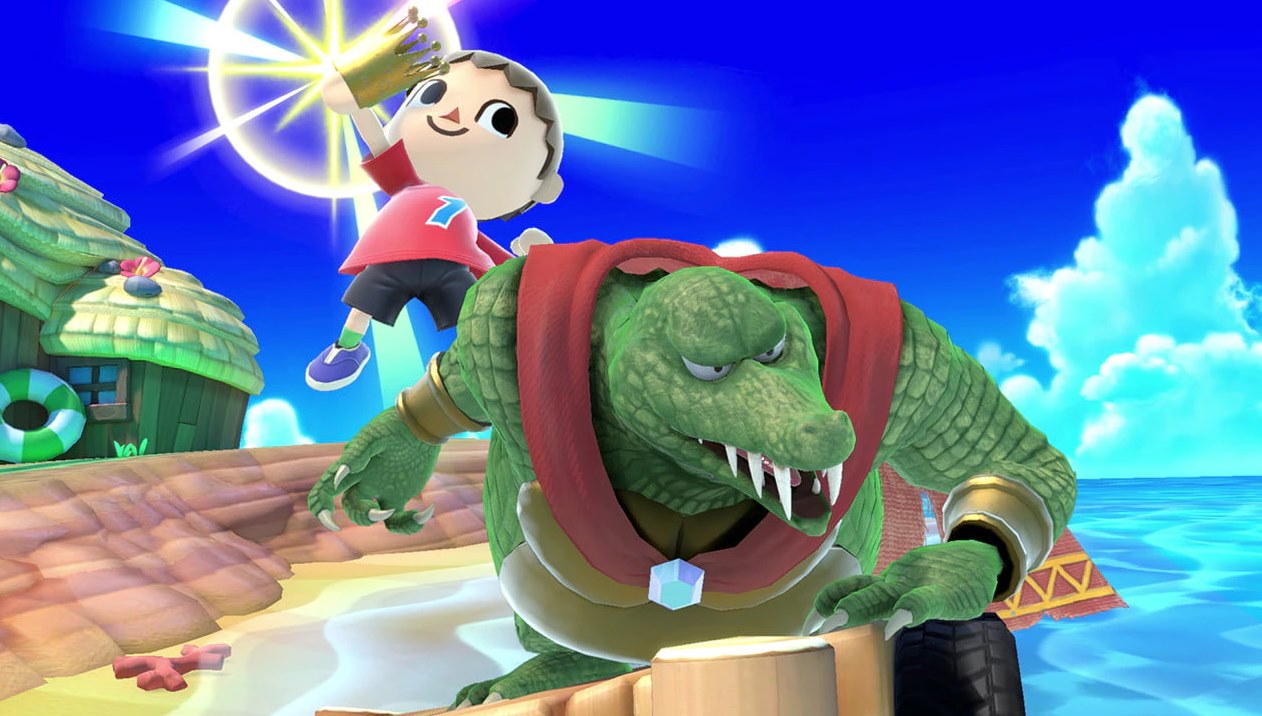 In addition to Zackray's Sora, the runner-up, Shuton, used the two-pronged attack of Olimar and Pyra/Mythra. The 3rd place finisher Kome used Shulk, 4th place Atelier used Pokémon Trainer, and there was a tie for 5th place between Yoshidora, who used Yoshi, and Protobanham, who used Min Min and Lucina. Even when looking further down the list, there's little overlap to be found.
Rea and Zackray overlapped with Sora, Toura and Yaura with Samus, and Sigma and Manzoku with Toon Link, but besides that, it was interesting to see such a wide variety of characters in the top 25.


Port Priority 6, another tournament that was held between October 31 and November 1, also saw a variety of characters at its top levels. MkLeo, who won the tournament, used Byleth, the runner-up, Sparg0, used Pyra/Mythra, and third place finisher Tweek used Diddy Kong. 5th place Lui$ and 7th place Chag each used Palutena, but that was the only character overlap in the top 7. There were multiple players using Incineroar and Sephiroth in the top 25, but the fighter selection was diverse overall.


Smash Ultimate has nearly 90 characters. The fact that we're seeing little overlap at this point is praiseworthy indeed. At the least, we can say the current environment makes it clear that there isn't a character that stands out in offline tournaments. Opinions will vary on if that holds true online, but the results of a recent unofficial online tournament called Tamisuma also had a wide usage of characters based on the data made available.


In other words, Smash Ultimate is currently balanced in a way that gives a shot to a wide variety of characters. Long time Super Smash Bros. pro Raito also pointed out how well the game was balanced in April of this year, and said that a characteristic of the game's balance was how each character had strengths and weaknesses.
Of course, when a new DLC character is released, some will immediately cry that it's broken, but those complaints settle down before long, which serve as more proof of how well balanced the game is.
When Smash Ultimate launched, there were a lot of character adjustments occurring, and strong characters were pretty much fixed in place. But as updates were released, the gaps in strength were corrected. In recent updates, we can see characters that often make appearances in tournaments are rarely touched, while fighters that don't really have a chance to shine get fine-tuned.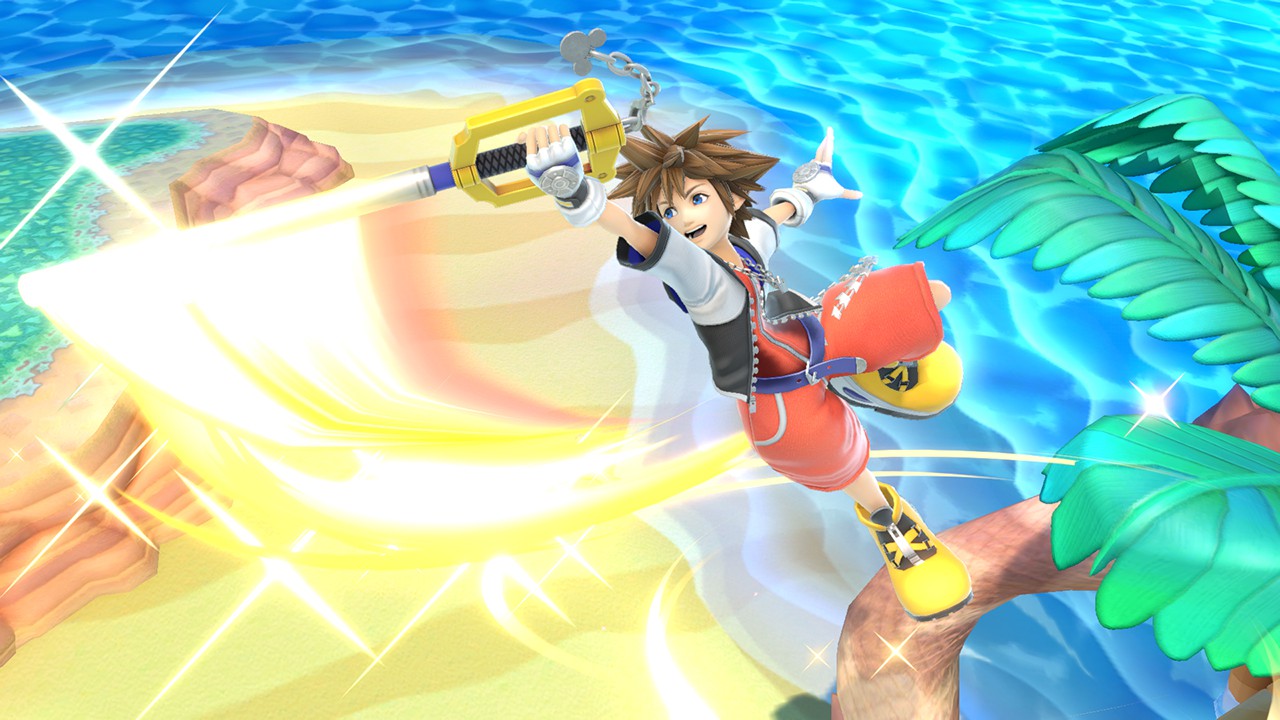 Series director Masahiro Sakurai teamed with Bandai Namco for development starting with the previous title in the series, Super Smash Bros. for Nintendo 3DS/Wii U, and they released balance patches for those as well. But all of those didn't necessarily go well, such as Diddy Kong bouncing around between being buffed and nerfed. They made great efforts to make adjustments while considering the balance of each character, but in the end, the final DLC character Bayonetta reigned supreme. Of the top 4 players at EVO 2018, 3 played as Bayonetta, and the curtain closed on Smash for with its balance in question.
With over 10 adjustment updates being released, Smash Ultimate has become a game where numerous characters have a chance at winning. When Zackray won Kagaribi #5, viewers weren't saying it was because of Sora, but because of Zackray's skill at the game. Those comments are more than just praise for Zackray. They also show the level of confidence fans have in the balance of Smash Ultimate. The series has had adjustments and misses along the way, but that experience is leaving its impact now.


Production of DLC for Smash Ultimate ended with the release of Sora. The team held an online party on October 30 to commemorate the occasion, and Sakurai said it was the last day working on the title for many people. Part of the admiration for Smash Ultimate and for Sakurai comes from how they tuned the game for competitive play, but I also want to give a round of applause to the development team and their balancing efforts. The end of new content has put a punctuation on Super Smash Bros. Ultimate, but there's no end in sight to the love and passion fans have for the game.