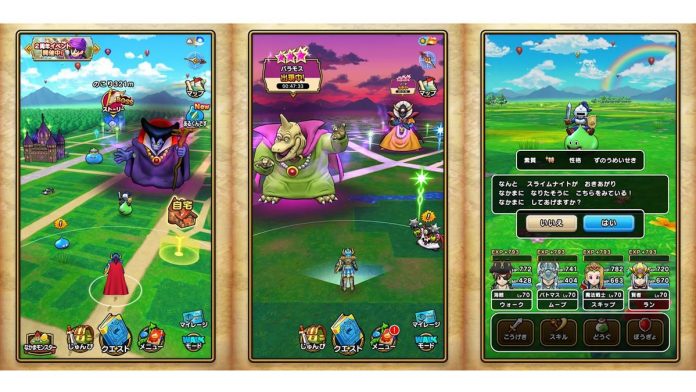 Publication date of the original Japanese article: 2021-10-19 19:11 (JST)
Translated by. Ryuki Ishii

Google deprecated the Google Maps Platform Gaming Services as of October 18. Current users will have continued access until December 31, 2022.
One of the games using this service is Square Enix's AR game Dragon Quest Walk, which is currently available in Japan. Square Enix put out an in-game notification stating the above-mentioned fact. They intend to switch to a different service, so they can continue the game's operation.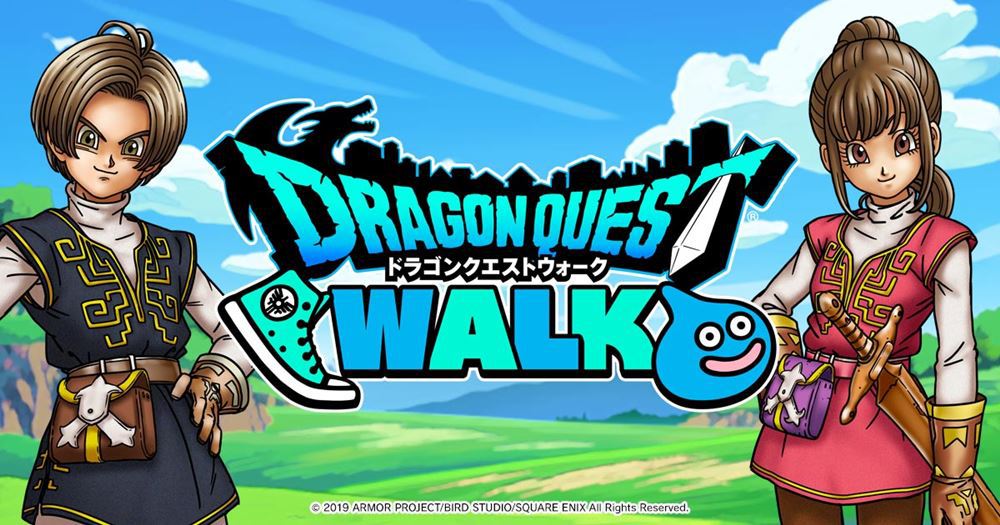 Dragon Quest Walk is a location-based game utilizing the RPG framework of Dragon Quest series. Players will explore real-world locations to take on quests and battle monsters. The game is co-developed by Square Enix and COLOPL.
An essential part of operating a location-based game is the system that handles real-world map data and the placement of characters/destinations. In Dragon Quest Walk's case, the developers are using the Google Maps Platform Gaming Services provided by Google. It includes the Maps SDK for Unity, which helps the implementation of location-based features in games made in Unity, and the Playable Locations API, which provides placement candidates for in-game objects. The extent of usage in this game is unclear, but they are all important parts of location-based games.
Although Google's service is now deprecated, Square Enix and COLOPL still have a little over a year to make the transition. While it is concerning, I don't think it will jeopardize the game's operation. The developer COLOPL's other location-based game called You Generation (ユージェネ), which was released back in April in Japan, also uses Google Maps Platform Gaming Services, so it will probably be affected as well. The same goes for other games using Google's services.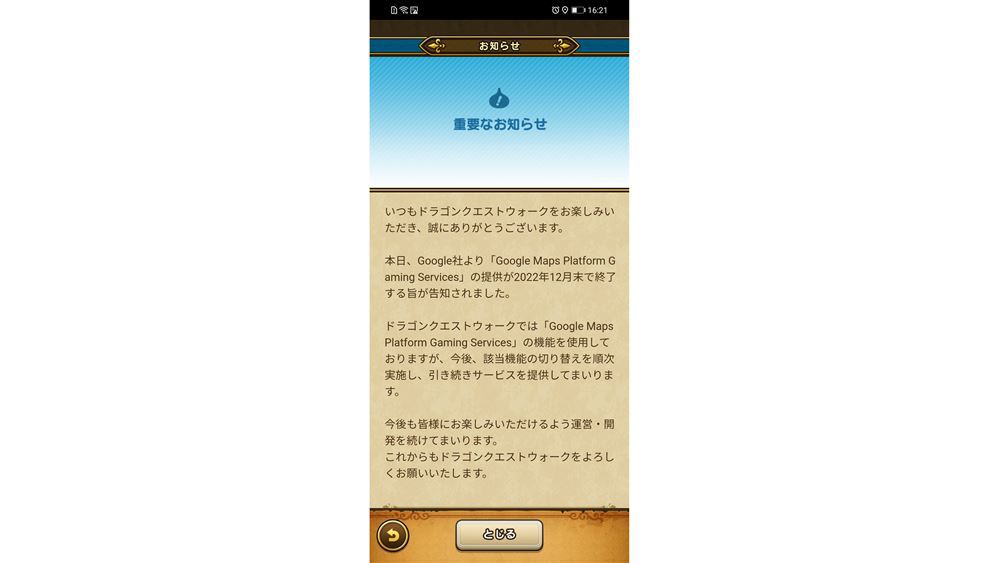 The first game that comes to most people's mind after hearing "location-based game," is likely Pokémon Go. No worries, the map data used in-game changed to OpenStreetMap back in 2017. The in-game license notation doesn't include Google Maps Platform Gaming Services either, so it is not expected to have any impact.
As a side note, Google Maps Platform Gaming Services is just a part of Google Maps Platform. The termination of Gaming Services doesn't mean the entire Google Maps Platform is ending.