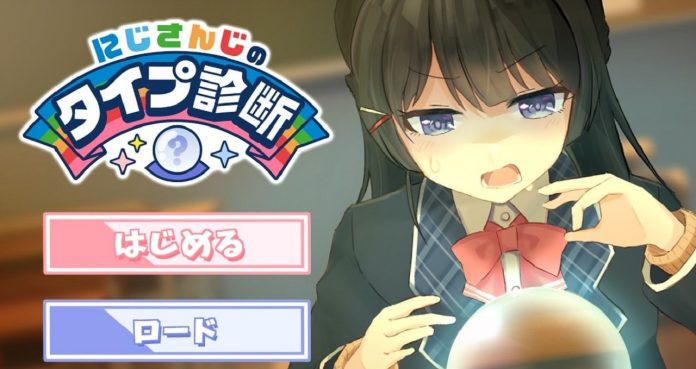 Publication date of the original Japanese article: 2021-10-18 12:32 (JST)
Translated by. Ryuki Ishii

VTuber group Nijisanji's Mito Tsukino released a free visual novel game called Nijisanji no Type Shindan on October 17. You can play the game on Freem!
* The game only supports Japanese
Nijisanji no Type Shindan is a casual personality assessment game in which the player's choices are used to determine the result of the test. It takes about 40 minutes to complete, and there are "11 + 1" results available to tell you which Nijisanji member your personality is similar to.
The class president Mito Tsukino tries to run a personality test on the player by using a crystal ball that she purchased for 20,000 yen (approx. $170), and the player gets trapped inside the crystal ball, as soon as Mito starts her ritual. There, the player experiences a series of short stories involving multiple fictional settings. For example, a story where you become friends with a VTuber, and a story where you work as a producer of an idol. You'll make several choices along the way, and once all the short stories/tests are complete, you can escape from the crystal ball's world.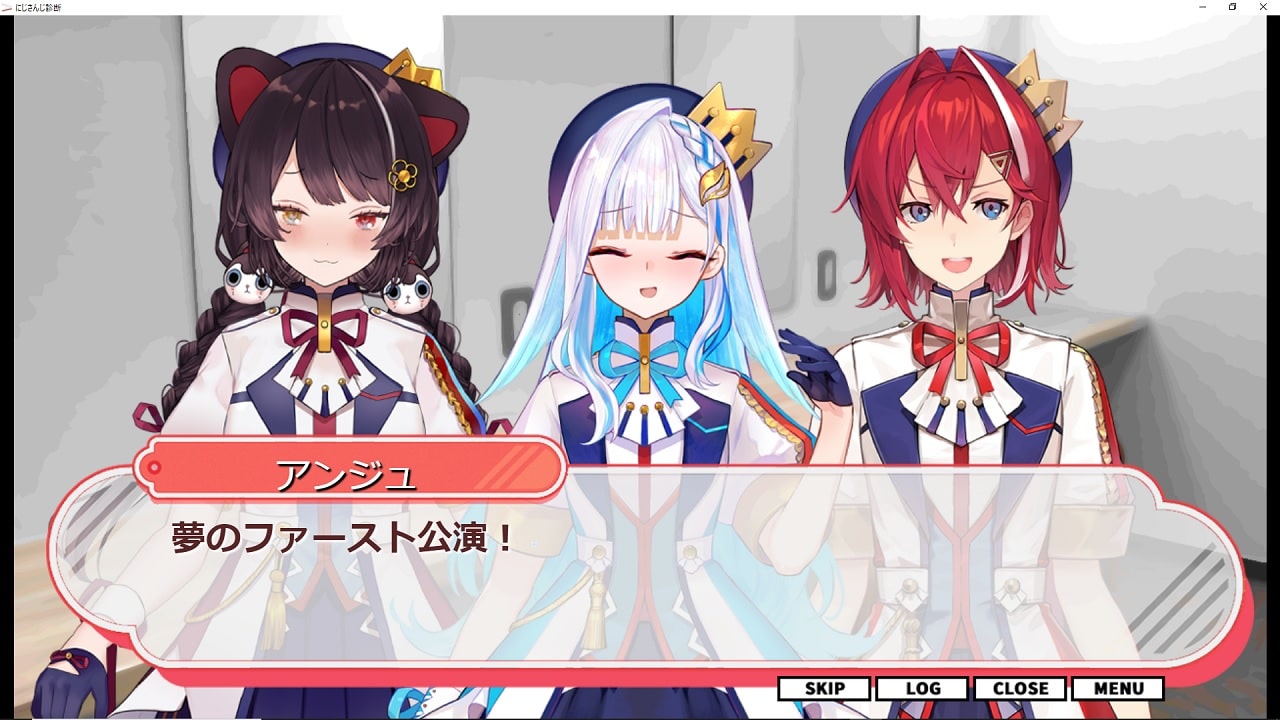 Mito Tsukino of Nijisanji made the game, handling the production, scenario, scripts, performance captures, and some of the illustrations. Other Nijisanji members show up in the game as well, including Saku Sasaki, Himawari Honma, Yuika Siina, Ange Katrina, Lize Helesta, Toko Inui, Tamaki Fumino, Rin Shizuka, Kaede Higuchi, and Utako Suzuka.
Riku Tazumi, CEO of ANYCOLOR, the company behind Nijisanji, will also appear in-game, along with one other secret character. The BGM was provided by VTuber group Honey Strap's Suou Patra.
Mito Tsukino revealed the game during a livestream held on October 17, accompanied by Nijisanji's Lain Paterson. You can check out the footage below. It's quite interesting to hear Tsukino reading out her own lines from the game.
Nijisanji no Type Shindan is now available on Freem! (The game only supports Japanese) There are two versions of the game: A browser version for PC/Mobile, and a downloadable version for Windows. However, the browser version has been reported to be unstable. Tsukino recommends downloading the game instead, if possible.