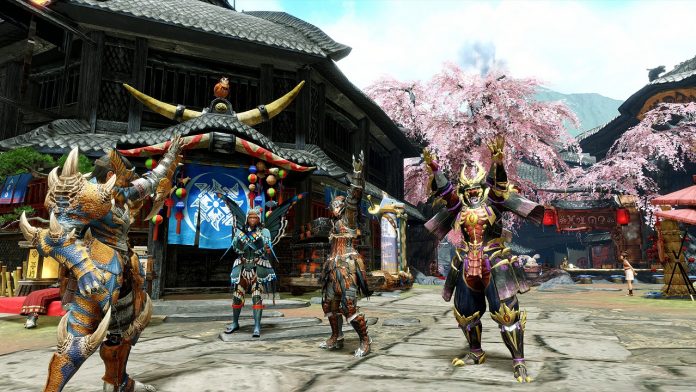 Capcom has announced the release date of Monster Hunter Rise's Steam version. It will come out on January 12, 2022. The game will support 4K resolution, 21:9 Ultrawide display, and high-res textures. It will have an unlocked frame rate and voice chat support along with it. Of course, keyboard and mouse control will be there as well.
Steam store page is already open, and you can pre-order the standard edition for $59.99. Pre-order bonuses include: "Palamute Retriever Costume layered armor", "Palico Forest Cat Costume layered armor", and "Novice Talisman for some extra assistance in the early stages." Buying the Deluxe Kit will get you layered armors for the Hunter, Palamute, and Palico, along with a couple of cosmetic items.
If you want to get hands-on early, you can try the demo version which is scheduled to come out on October 13. The massive paid expansion Monster Hunter Rise: Sunbreak will come to Steam in summer 2022, the same release window as the Nintendo Switch version.

[UPDATE 2021/09/30 23:43 JST]
Upon initial release, the Steam version of Monster Hunter Rise will include all the contents added to the Nintendo Switch version up until the end of November.
The demo version will have five quests available, and all 14 weapon types can be tested out. By playing the demo version, you will receive an item pack that can be used in the full game.
written by Ryuki Ishii