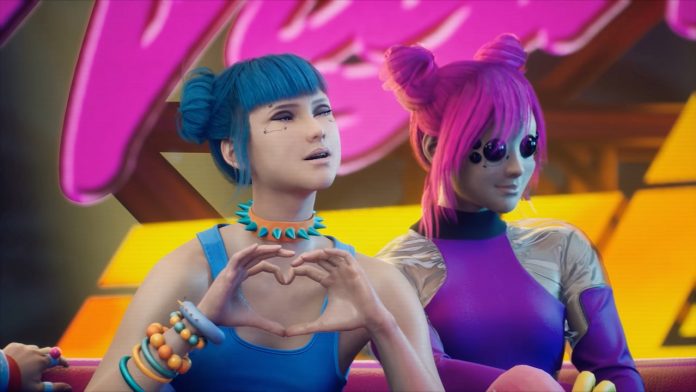 Publication date of the original Japanese article: 2020-12-13 19:34 (JST)
Translated by. Ari Clark

A denpa song called "PONPON SHIT" from the game Cyberpunk 2077 has been growing in popularity. Cyberpunk 2077 is an open-world action RPG that was released for the PlayStation 4, Xbox One, and PC on December 10. It will also be compatible for play on the PlayStation 5 and Xbox Series X. The game includes several songs contributed by real-life artists for use in-game. The Japanese band Namakopuri contributed their song, "PONPON SHIT".
The creepily addictive tune is also available on YouTube, so you should definitely give it a listen. It plays on the car stereos and radios in-game, so there are probably players out there who've already heard it by now. If you set the station to Body Heat Radio, you should be able to hear it. Even in a soundtrack from artists all over the world, "PONPON SHIT" leaves a strong impression. Information about the soundtrack was already announced back in November, but there must be players out there who are currently running across it in-game and ending up obsessed with it.
Namakopuri's song, "PONPON SHIT", could be described as hailing from the music genre known as "denpa songs". The most distinctive features of denpa songs are their mysterious onomatopoeia and incomprehensible lyrics with vaguely sexual implications, performed in a cutesy, girlish vocal style. It's a musical genre that grew up alongside the internet, dating sim games, and anime. The music has a somewhat unconventional, underground feel, and yet it's being played in a major title like Cyberpunk 2077.
The song, which begins with the lyrics, "Yes No Yes No Makura No," was composed by the artist/idol group Namakopuri, which was formed in 2013 when two artists called Mako Principal ("Makopuri") and NAMAKOLOVE joined forces. In "PONPON SHIT", the band member Mako Principal seems to have handled the vocals. She is also active as a contemporary artist, going by the name Mako Watanabe, and creating works that express her unique worldview.
* The lyrics have also been made public.
Mako Principal has also been active as part of the super mysterious duo, Makominamin, which was formed in 2019. The other member of the group is Minami Taga, who belongs to the all-female musical group Cossami. Ms. Taga was also in charge of the chorus for "PONPON SHIT", along with Yuki Kawamura, who also serves as producer for Namakopuri and Makominamin. According to Ms. Kawamura's Twitter, they provided a total of three songs for the game, although not all of them made it onto the soundtrack.
The real-life artists who provided songs for the world of Cyberpunk 2077 were also given fictional personas in-game. The conceit is that the songs were created by artists within the world of the game, rather than by real-life artists. Therefore, this song is considered to be the work of a Japanese idol unit called Us Cracks. The group is sponsored by Kiroshi Optics, so each of its members is equipped with their own special style of optical cyberware.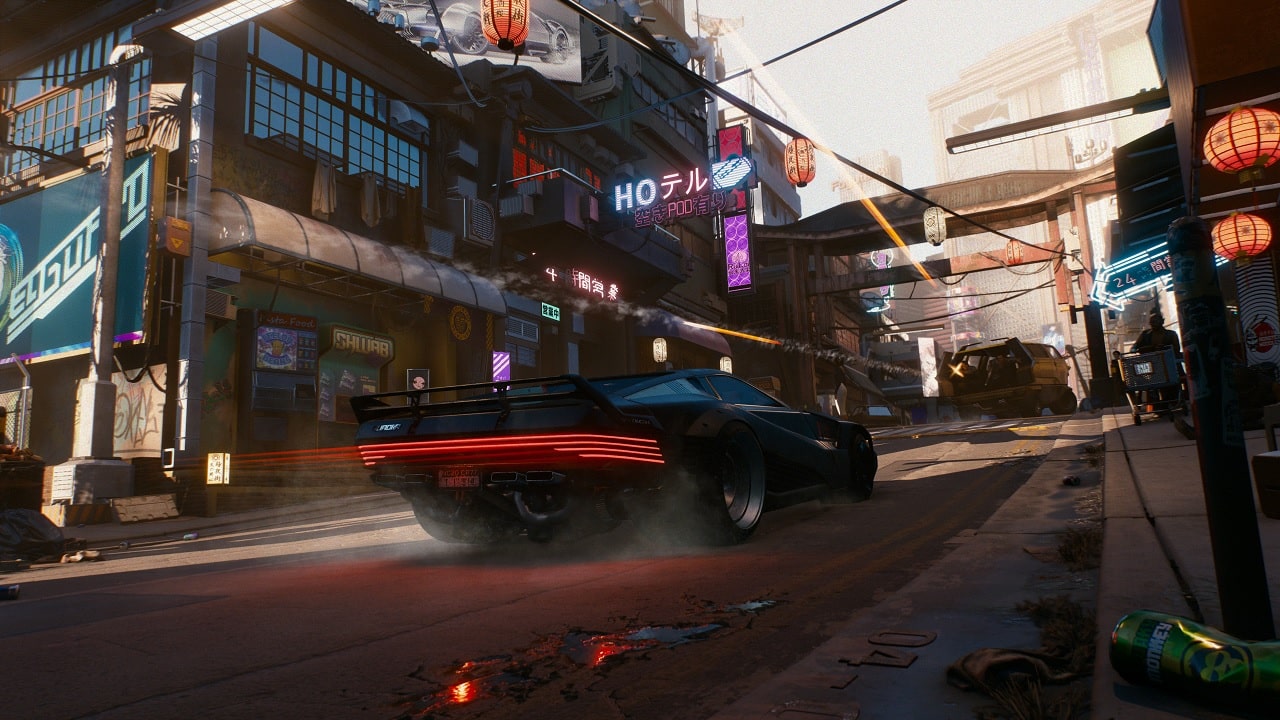 The jumbled-up Asian aesthetic of cyberpunk is just another part of its appeal. In the seminal cyberpunk novel, Neuromancer, the story begins in Chiba City, a metropolis of high technology and vile corruption. The movie Blade Runner also styled an entire city after Kabukicho, a famously garish entertainment and red-light district in Tokyo. That peculiarly Asian flavor was inherited by Cyberpunk 2077's Night City, where Japanese-speaking gangs roam and billboards display enigmatic messages about hotel pod availability. The wild intensity of Japanese "denpa" music fits right in with the rest of this worldbuilding aesthetic.
The soundtrack album Cyberpunk 2077: Radio Vol 2, which includes "PONPON SHIT", was released for sale at all major retailers on December 18, 2020.