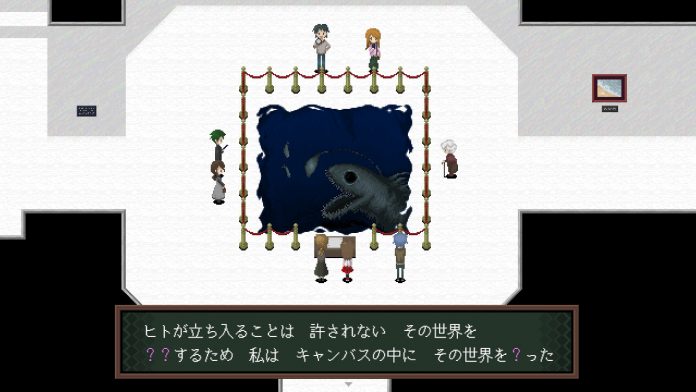 Indie game publisher PLAYISM has announced that the remake of Ib will receive English language support with the next update Ver.1.03, which is set to go live on May 17 at 6 p.m. (PDT). The update will include the following items:
-English support added
-Collecting all art pieces causes a special still-life photo to appear at the Guertena exhibit. Try inspecting it…!
* Disclosure: The publisher PLAYISM is part of Active Gaming Media, which is also the owner of this website.
Ib is a 2D horror adventure game originally released in 2012 by developer kouri. Its remake came out on April 11 with overhauled graphics, redesigned artwork, and various changes made to puzzles and stage gimmicks.
The game takes place in a mysterious museum where a Guertena Exhibit for an artist of the same name is being held. The protagonist Ib and her parents visit the museum, but as Ib walks around the gallery, she comes to realize that she is all alone. Not just her parents but everyone in the gallery is gone. The strange museum that Ib has found herself lost in is filled with all sorts of obstacles, and players will discover items and solve puzzles as they explore and advance the story.
Ib is a beloved indie game supported by passionate fans, and it shows in numbers as there are over 590 user reviews on Steam, with 99% of them being positive as of this writing. The game currently supports only Japanese, but more people will get to understand the text better with the upcoming update Ver.1.03.

Related article:
Ib developer interview: Why a remake after 10 years?