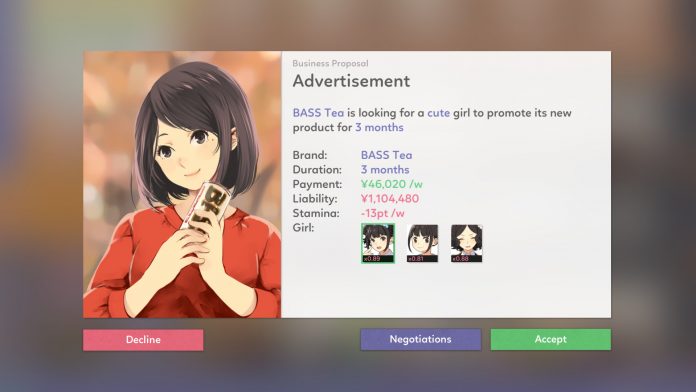 Written by. Ryuki Ishii based on the original Japanese article (original article's publication date: 2022-05-11 23:02 JST)

Indie game publisher PLAYISM has announced that Idol Manager is coming to the Nintendo Switch on August 25. The game initially came out on PC (Steam) back in July 2021. The Switch port will contain the same content as the PC version, according to the publisher.
[Update 2022/05/20 15:45 JST] PLAYISM has announced that Idol Manager is coming to PlayStation 4 and PlayStation 5 on August 25 as well.
* Disclosure: The publisher PLAYISM is part of Active Gaming Media, which is also the owner of this website.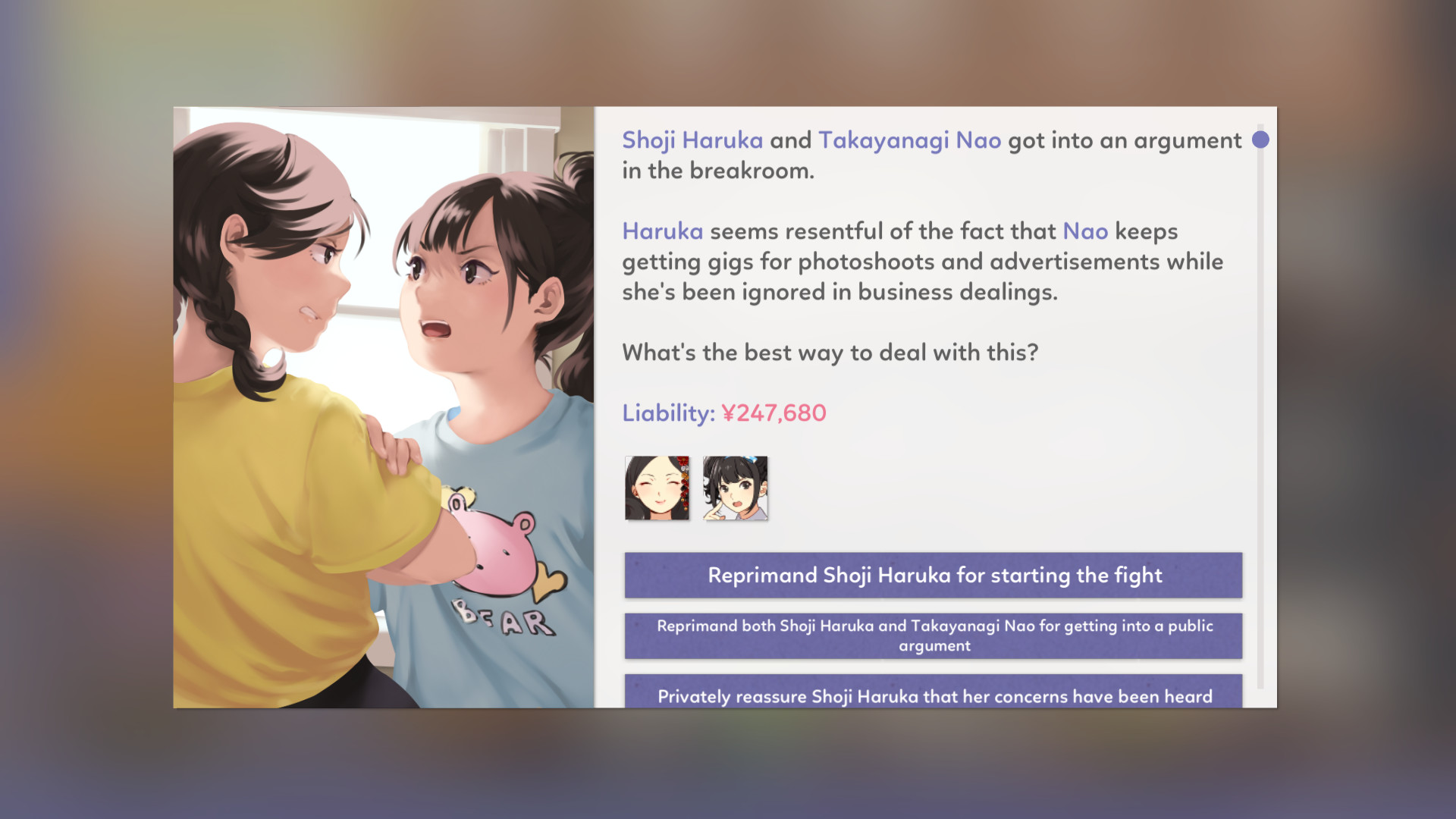 Idol Manager is an idol-raising/business simulation game developed by Russian indie game studio Glitch Pitch. You take on the role of a producer/manager at a newly established idol agency in Japan to build a business from scratch. Hold auditions, recruit staff members and rookie idols, and produce/manage them to achieve success while also dealing with the darker aspects of the idol/entertainment industry.
Since the abilities of your staff have an effect on both idol training and music production, you'll want to hire people who are as talented as possible. However, high-ranked staff also require high wages. As a producer, you have to gradually grow your business operations while keeping an eye on the agency's cash flow, with the ultimate goal of conquering the entertainment world.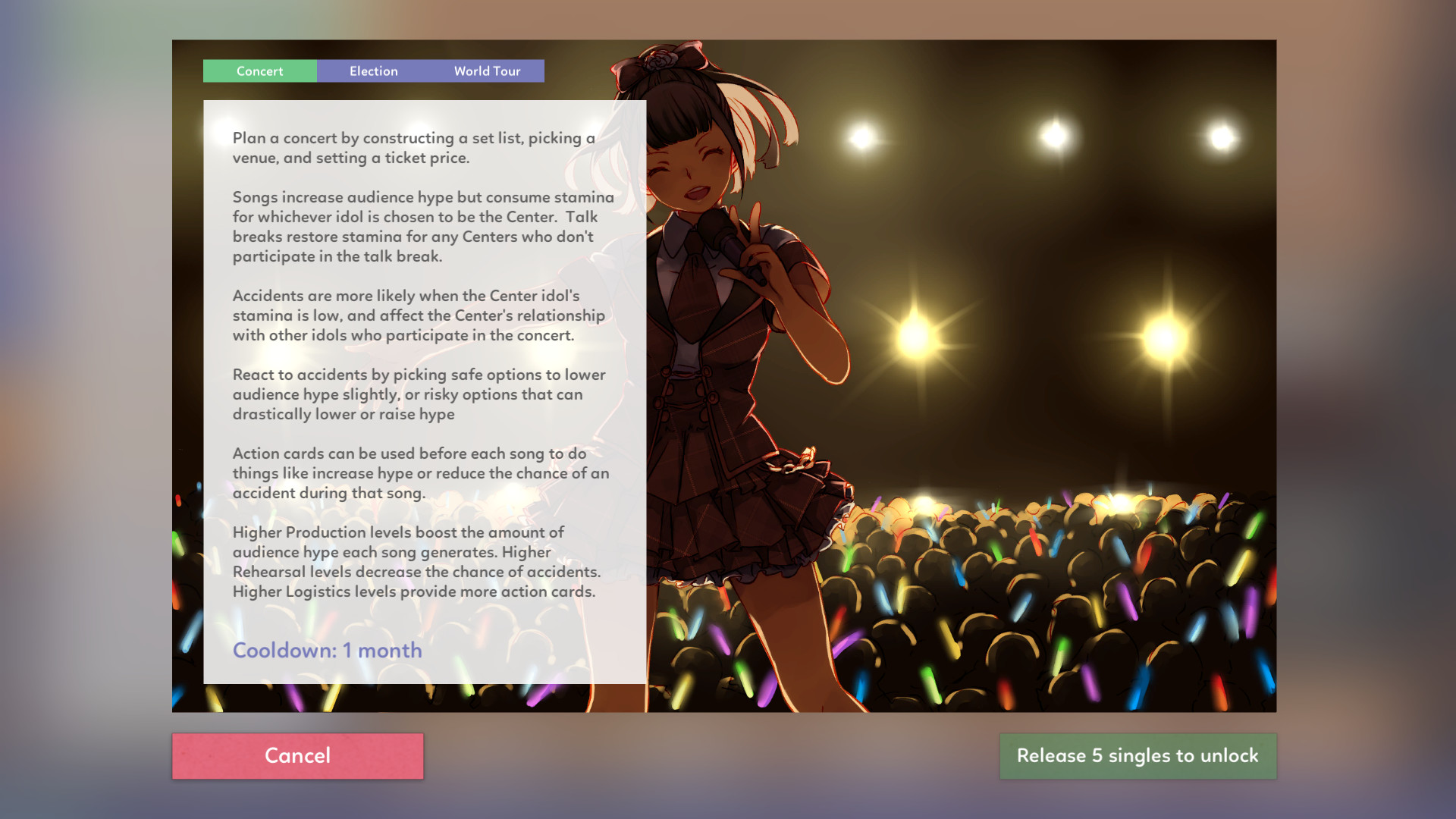 The career of an idol is dogged by all sorts of unexpected incidents, from staged events going wrong on television, to scandalous photos showing up in magazines, to fights with other idols at the agency, to abusive comments showing up on livestreams, to becoming the target of an online mob due to a minor incident blowing up on social media. You must respond to these problems and determine how to deal with them.
The game has over 2,300 user reviews on Steam as of this writing, with 89% of them being positive. And with the upcoming Nintendo Switch port due out in August, more players will get to experience the cute and gloomy simulation game that is Idol Manager.