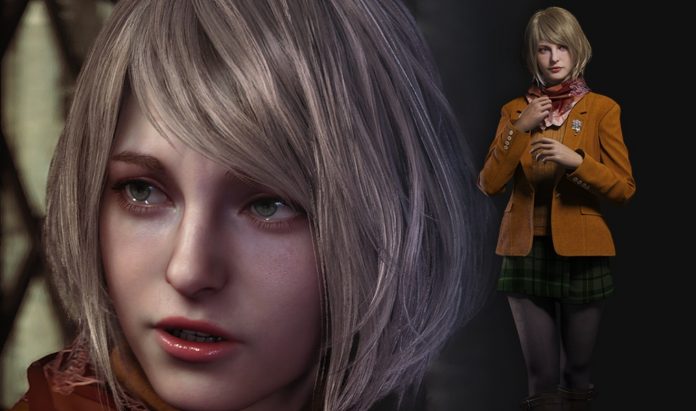 Cosplayer and model Sophie S, otherwise known as PeachMilky, has revealed that she served as the body capture model for Ashley Graham in the Resident Evil 4 remake. The reveal post also included an image of her cosplaying as the character.


Resident Evil 4 is a remake of the 2005 survival horror title of the same name. Taking place six years after the Racoon City Incident, Leon S. Kennedy, now a US government agent, heads to a rural village in Europe in order to rescue the president's daughter, Ashley Graham, after she was kidnapped.
The graphics in the remake have been rebuilt from the ground up using the RE ENGINE, including completely new character models. Based on a confirmation that she provided to a user on Twitter, it appears that Sophie S was the body model for the new Ashley, while Ella Freya served as the model for Ashley's face. When the Resident Evil 4 remake was first announced, Freya made a post on Twitter saying that she was the model for Ashley but later deleted the tweet.
In the credits for the Resident Evil 4 remake, both Sophie S and Ella Freya are listed in the 3D Scan Models section. While the credits do not specify whether both served as models for Ashley, it does tell us that they were involved in the creation of the game.



The credits also show that the "Full Performance Capture" for Ashley was provided by Genevieve Buechner. It is believed that she provided motion capture for Ashley's facial expressions in addition to voicing the character in the English version. In other words, the new Ashley is made up of three different people, with one providing the body, one the face, and one the voice and expressions.
Incidentally, when it comes to Leon and Ada, their 3D models appear to be based on the same people that were used for the remake of Resident Evil 2, at least for their faces.





Written by. Marco Farinaccia based on the original Japanese article (original article's publication date: 2023-03-25 17:54 JST)