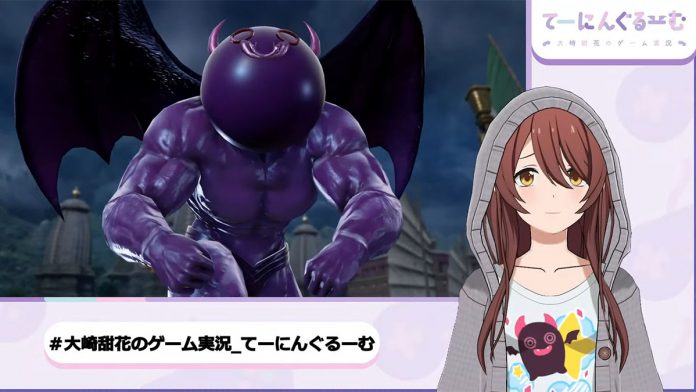 The Idolmaster's YouTube channel held a livestream run by Tenka Osaki, a character from The Idolmaster Shiny Colors, on February 3. The stream, during which Tenka played the fighting game Soulcalibur VI, drew a great deal of attention from fans thanks to the custom character that she used: a big, brawny version of Shiny Colors mascot character Devitaro.


Tenka Osaki's hobbies include games and anime, so she is a perfect character for this kind of livestream. The stream featured a 3D model of Tenka playing Soulcalibur VI, much like the style of a VTuber. Both Soulcalibur VI and The Idolmaster are games by Bandai Namco Entertainment.
Soulcalibur VI features a highly customizable character creation mode, where it is possible to create diverse characters of any age, gender, or race. For the stream, the development staff behind Soulcalibur VI created a custom character for Tenka based on Devitaro.
Devitaro is a devil-themed mascot character that debuted in The Idolmaster Shiny Colors. The character has proven popular thanks to its adorable appearance and has been featured on a variety of goods, such as cushions and keychains. Tenka even has her own Devitaro plush goods in the game, and the mascot has become symbolic of her character.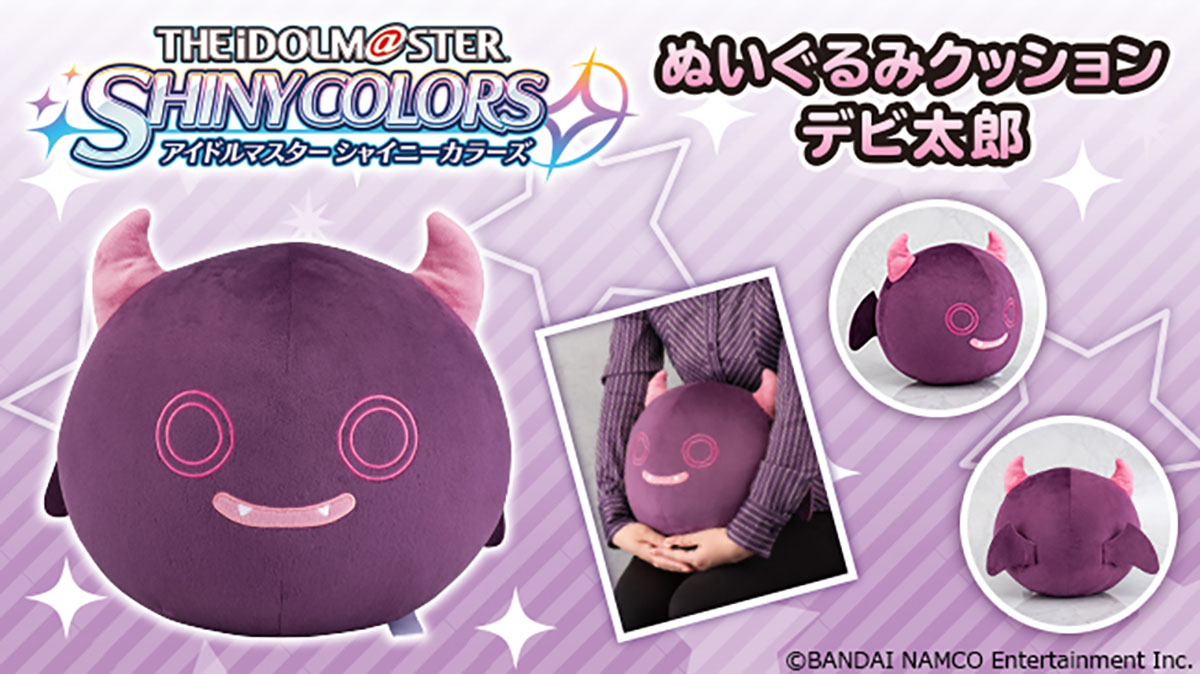 However, the Devitaro that was created for the livestream is a far cry from the cute character that fans know and love. While Devitaro's adorable face remains intact, everything below the neck is a huge mass of muscle, and it sports large wings on its back. The proportions of this Devitaro are truly nothing like its usual spherical form. Even Tenka expressed feelings of bewilderment, saying "This isn't what I was expecting…" and "I think someone spent way too much time in the gym…"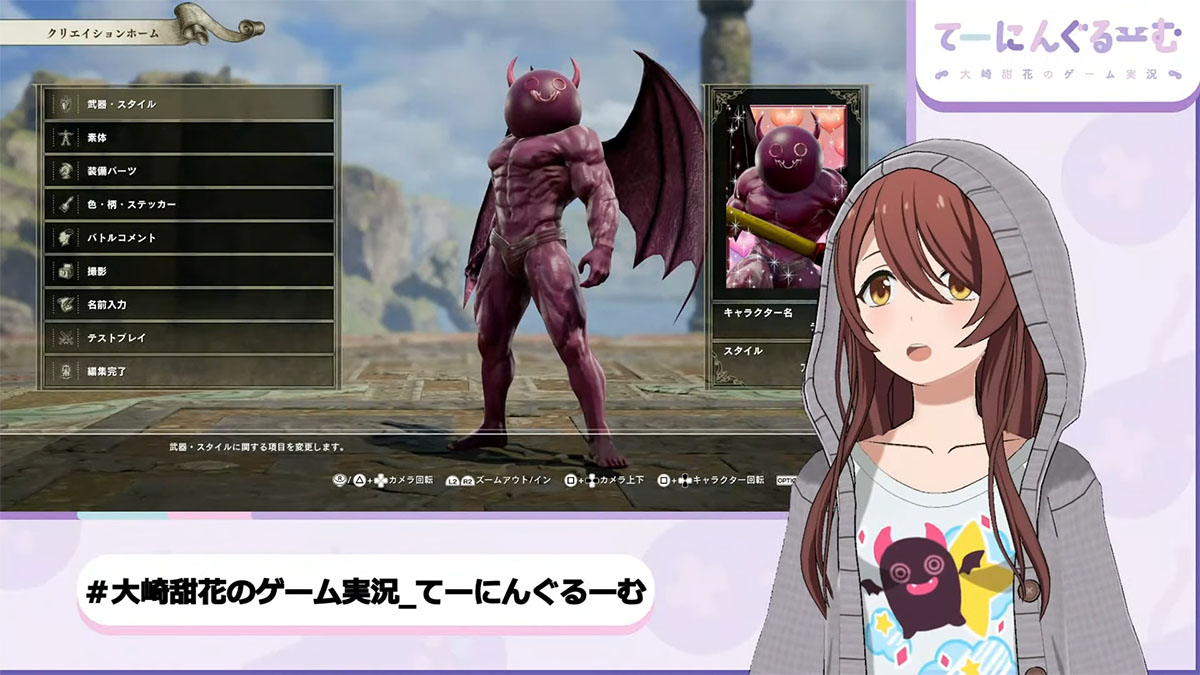 Despite her shock, Tenka pushed on ahead and used Devitaro to tackle the game's arcade mode. Once the battle had started, Devitaro let out a war cry as it swung its giant hammer around, creating an impression quite unlike that of a mascot character. Devitaro used its mighty frame to unleash relentless attacks, clobbering its opponents one after another. Although this was the first time that she had played the game, Tenka's combat prowess led to a shower of praise from her viewers.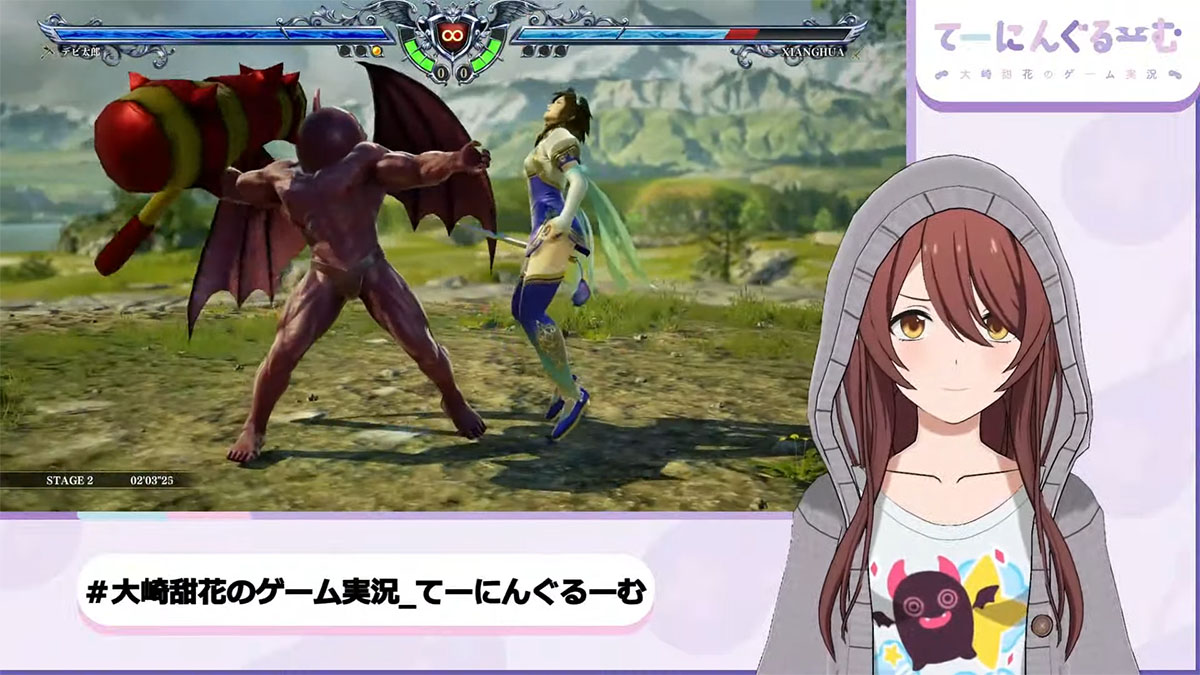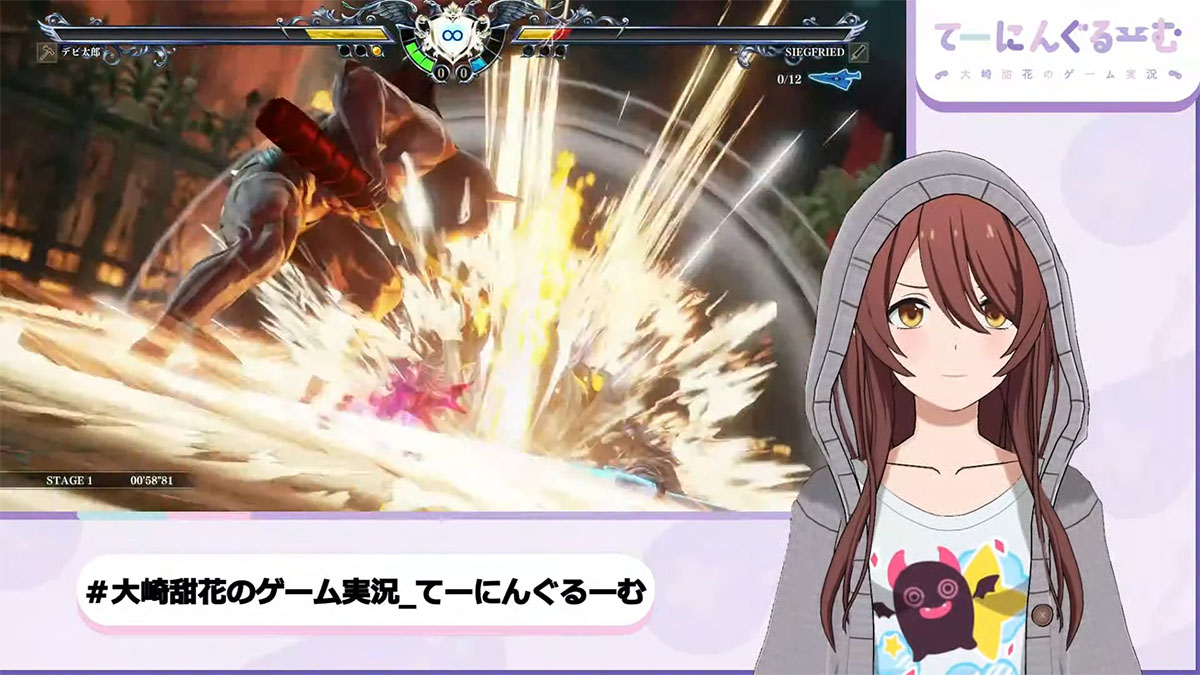 Incidentally, this is not actually the first time that Devitaro has bulked up. For example, a muscular version of the character appeared during the Devitaro Shape Up Challenge campaign that was held last August. This may not be the last time that we see a well-built Devitaro show up in an unexpected place.




Written by. Marco Farinaccia based on the original Japanese article (original article's publication date: 2023-02-04 10:21 JST)