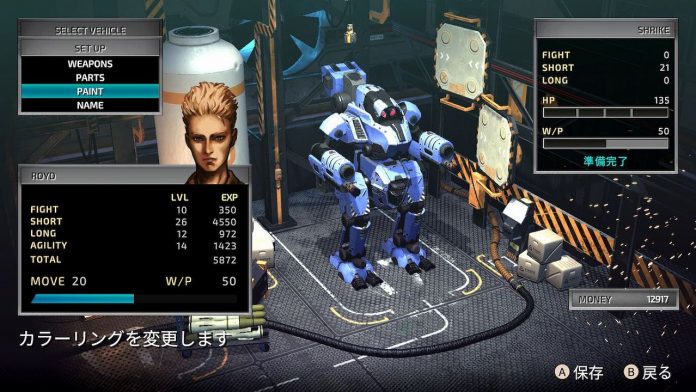 Publisher Forever Entertainment has released update ver. 1.0.3 for Front Mission 1st: Remake. The new update implements a variety of tweaks and bug fixes, and also brings back a fan-favorite line of dialogue that plays when making purchases in the shop.


Front Mission is a tactical RPG that was released in Japan for the Super Famicom (SNES) in 1995. The game was later ported to the PlayStation with new content under the title Front Mission 1st. Front Mission 1st: Remake is, as the name implies, a remake of Front Mission 1st that was released for the Nintendo Switch on November 30.
The game takes place on Huffman Island, a territory located in the Pacific Ocean where the Oceania Cooperative Union (O.C.U.) and the Unified Continental States (U.C.S.) are locked in conflict. Players take on the role of a mercenary who participates in the Second Huffman Conflict. Battles in the game are turn-based strategic affairs where the characters pilot giant walking mechs known as Wanzers.
The new remake features two modes: a Classic mode that aims to faithfully recreate the experience from the original Front Mission 1st, and a Modern mode that provides a variety of improvements, such as a camera that can be freely moved and rotated, the ability to skip battle animations, and a new overview map. You can also freely switch between the original soundtrack and new remastered version. The graphics have also been revamped compared to the original game.


In the original Front Mission and Front Mission 1st, there was a short, voiced line that said "Thank you" whenever you made a purchase at the shop. This expression of gratitude from the shopkeeper was well-liked by a number of fans. It is unclear why, but this line was not included in Front Mission 1st: Remake, and its absence left many players feeling both puzzled and disappointed. However, the new update has restored this nostalgic remark to the joy of many.


Of course, being able to hear the shopkeeper say "Thank you" is not the only change in ver. 1.0.3, which also brings with it a number of other improvements. You can find a full list of changes in this Twitter thread.




Written by. Marco Farinaccia based on the original Japanese article (original article's publication date: 2022-12-20 13:38 JST)