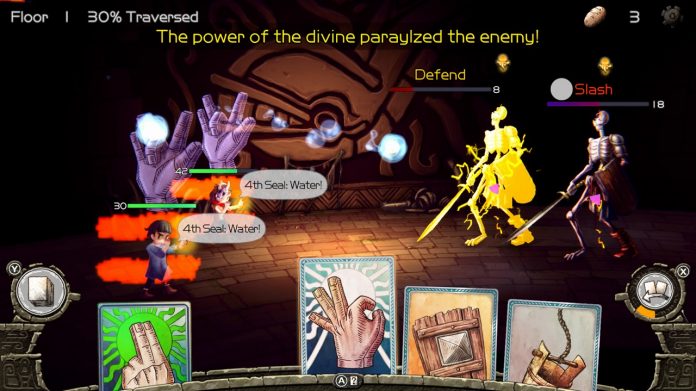 [Update 2022/12/15 10:10 JST]
Shueisha Games has announced a new release date for Arcana of Paradise -The Tower- (previously titled The Tower -To the Bottom-). It is now set to launch on April 20, 2023.


[Original Text 2022/11/10 20:22 JST]
During the Nintendo's Indie World 2022.11.10 Japanese live stream, publisher Shueisha Games announced that The Tower -To the Bottom- (Working Title) will be released on January 19. It will be coming to the Nintendo Switch and PC (Steam), and there is also a free Steam demo available now.
The Tower -To the Bottom- is a deck building survival adventure game. The game takes place in a tower that lies at the very end of the world. Atop this tower live 20 children, but life there is harsh, and in order to survive, the children decide to embark on a journey down the tower. Their goal is to reach the so-called paradise that awaits at the bottom.
Battles against the bizarre inhabitants of the tower are performed through the use of cards. Cards selected from the player's hand produce different effects, such as attacking and guarding. The next action that each enemy will take is displayed above them, so it is important to choose the right cards in each situation, like guarding to protect yourself against an incoming attack. If you don't have any useful cards in your current hand, then it is also possible to shuffle your cards and draw a new hand.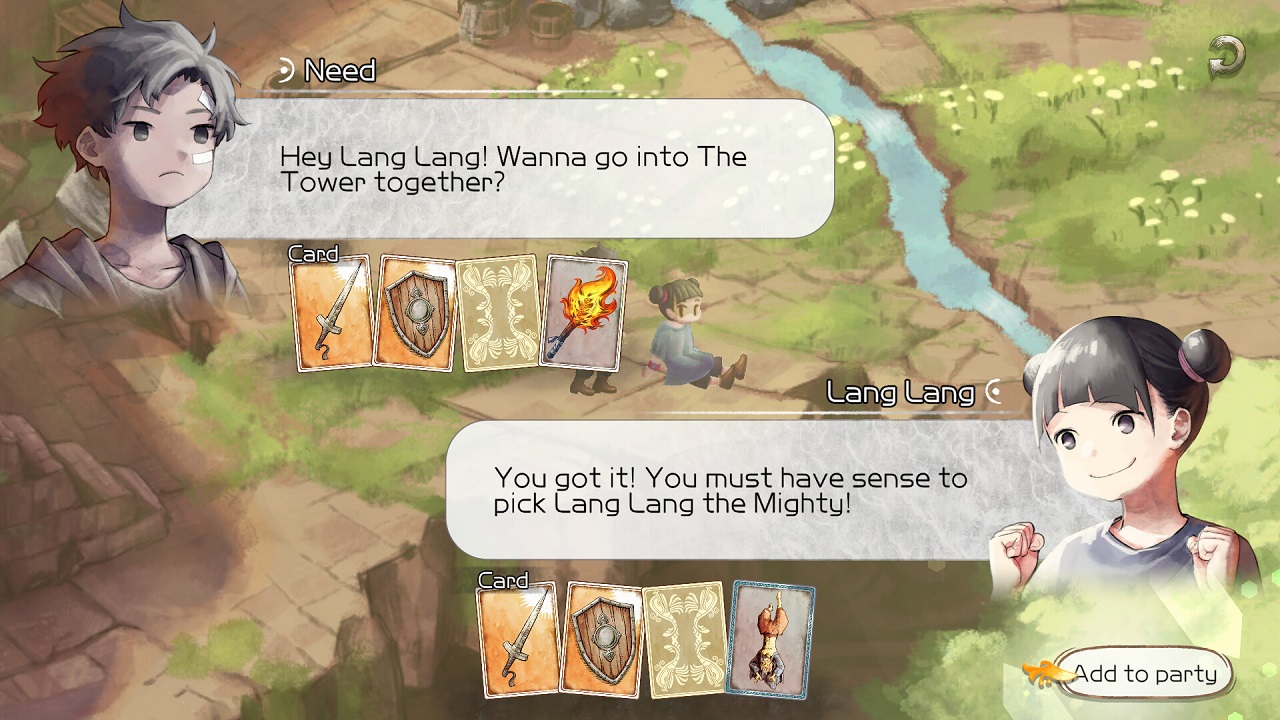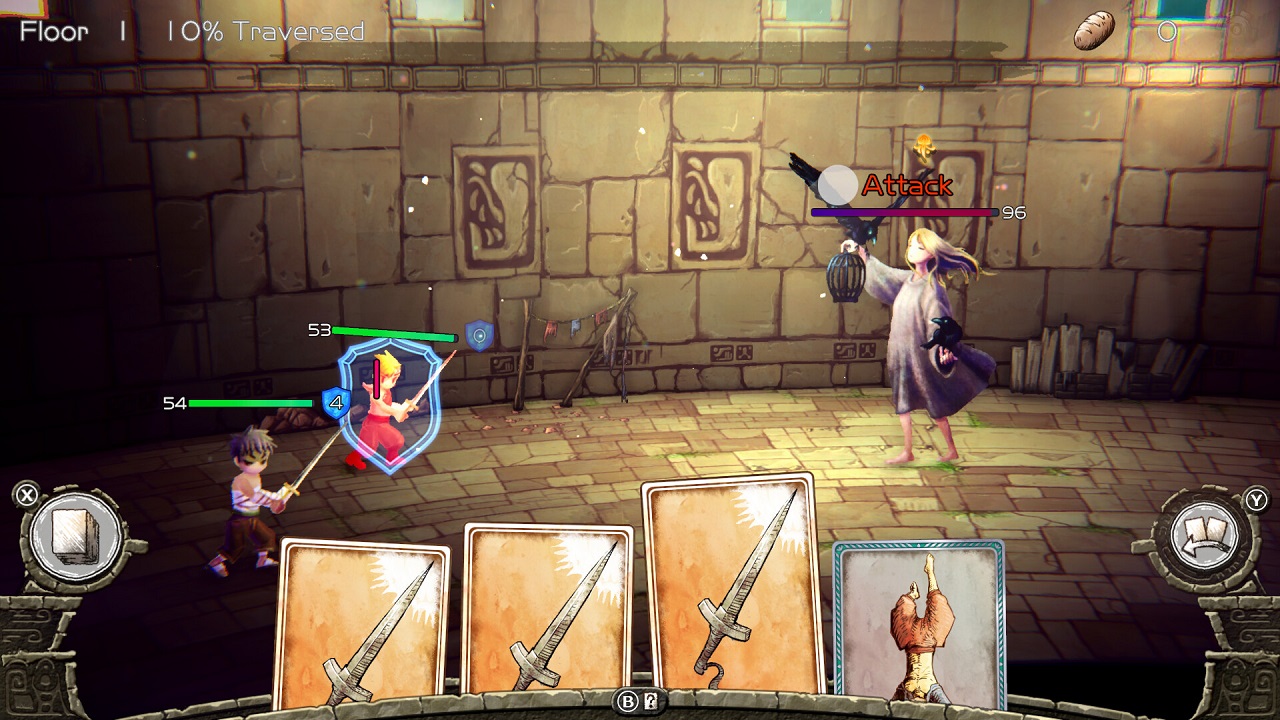 The card battles are not turn-based and instead play out in real-time. Players can use the various game mechanics to their advantage; for example, guarding an enemy's attack at just the right time can stun them, and using a number of sword cards in a row creates a high damage combo attack. Players must exercise caution when choosing cards from their hand because the effects of some cards differ depending on the card's orientation, and there are a number that cause negative effects for the player.
The Tower -To the Bottom- was first announced in September 2021 and is one of the titles supported by the Shueisha Game Creators Camp project. The game was initially only planned to be released for PC, but a Nintendo Switch version was revealed alongside the game's new January release date. The game is being developed by Japanese game studio Tasto Alpha and is being directed by Tom Ikeda, who previously directed Lollipop Chainsaw. Character designs are being handled by manga artist Masaoki Shindo, the creator of RuriDragon.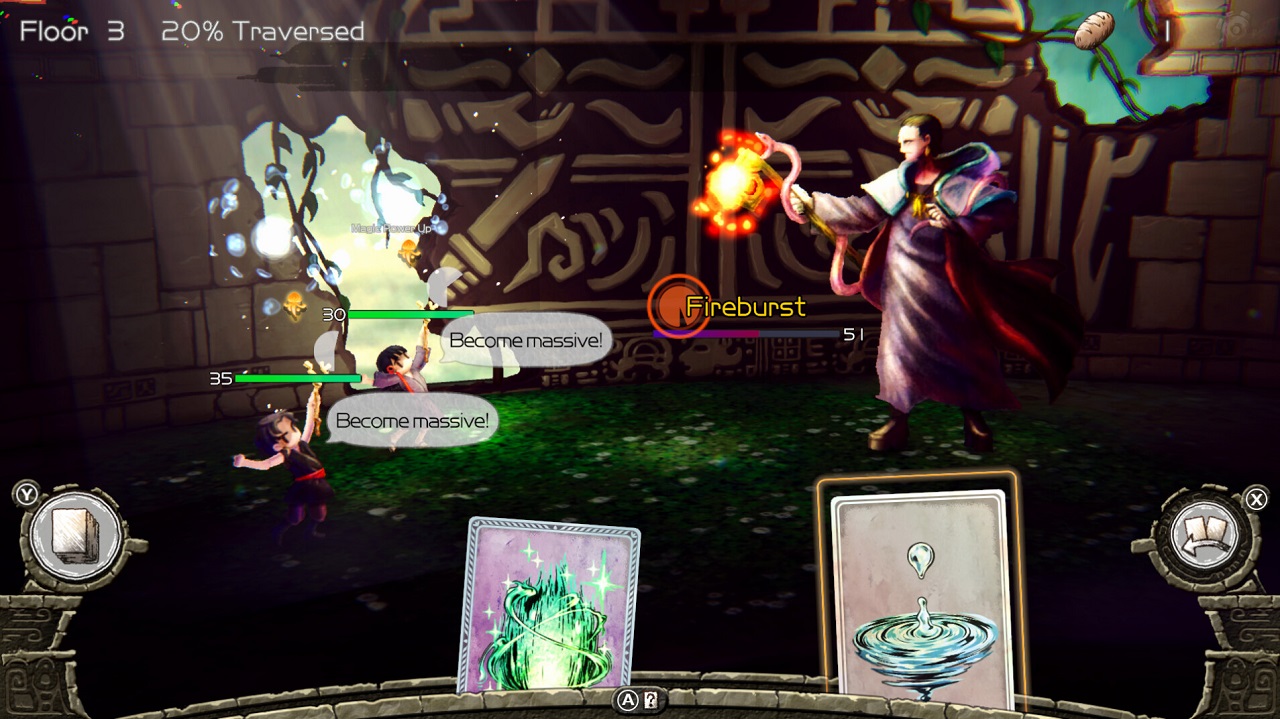 The official site for The Tower -To the Bottom- can be found here.




Written by. Marco Farinaccia based on the original Japanese article (original article's publication date: 2022-11-10 15:30 JST)