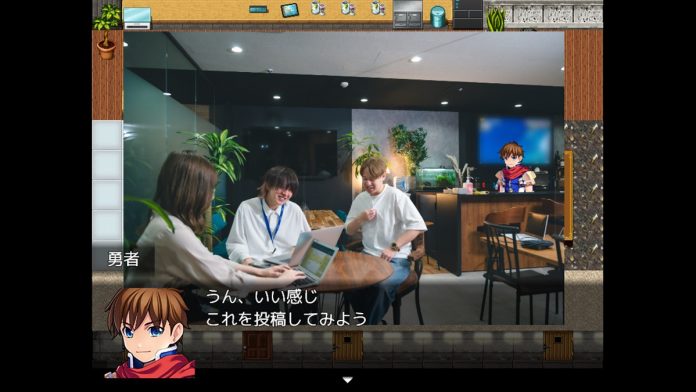 Beyond, a cloud and server operations company, has released Tensei shitara Beyond no Intern Datta Ken, which can be translated as That Time I Got Reincarnated as a Beyond Intern. It's an RPG where players can experience what it's like to be an intern at the company. The game can be played for free on PC and smartphones and introduces players to the work and atmosphere of the company.
Tensei shitara Beyond no Intern Datta Ken is an RPG for new graduates and mid-career recruits from Beyond, an IT company with offices in Osaka, Yokohama, Tokushima, and Canada. Players take on the role of a hero who was transferred to the modern world from a fantasy world as they work as an intern for a day at Beyond. Beyond's business spans a wide range of operations from 24-hour server upkeep to systems development.
The game starts with a hero in a fantasy world being sent to another world to learn about the internet. When the hero comes to, he finds himself in a conference room. Now an intern, the hero talks with other employees while learning about server management and Beyond's other business operations. As these experiences accumulate, your level increases and you gain a variety of skills and equipment before facing off against CEO Masahiro Haraoka in an interview.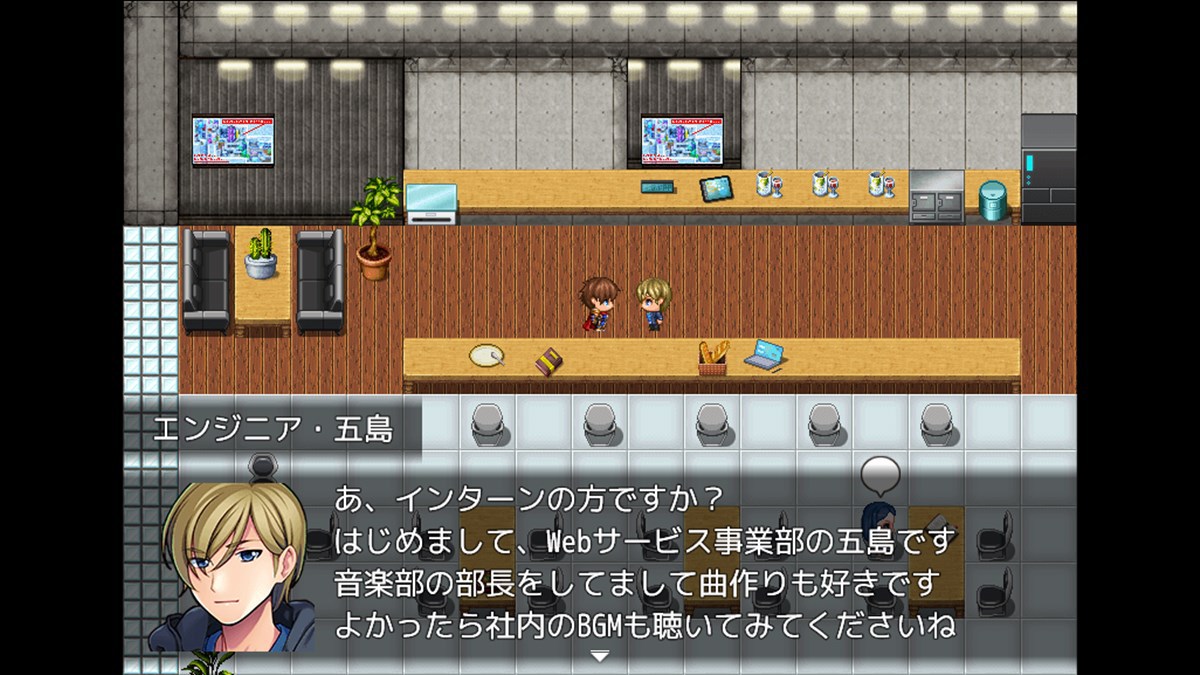 The game appears to take place in a pixel recreation of Beyond's Osaka office. In addition to the open spaces and individual offices, the characters besides the hero are actual employees of the company adding to the sense of realism. The objects themselves also have messages attached which give players a sense of the atmosphere around the office.
By talking with characters around the office, you'll hear about stuff like the internal music, boardgame, and mountain climbing clubs to their Appmill website monitoring service. The game not only has the impact of a fantasy hero being transported into an IT company, but it takes every opportunity to introduce players to Beyond.
You might assume that all you'll be doing is running errands, but there's also the previously mentioned interview with Masahiro Haraoka to deal with. The interview works like a turn-based battle where players use commands to answer interview questions. The hero can stay silent, defend, and make use of the skills they acquired during their internship when answering, with the goal of getting the best response. The game features multiple endings that change depending on how the interview goes.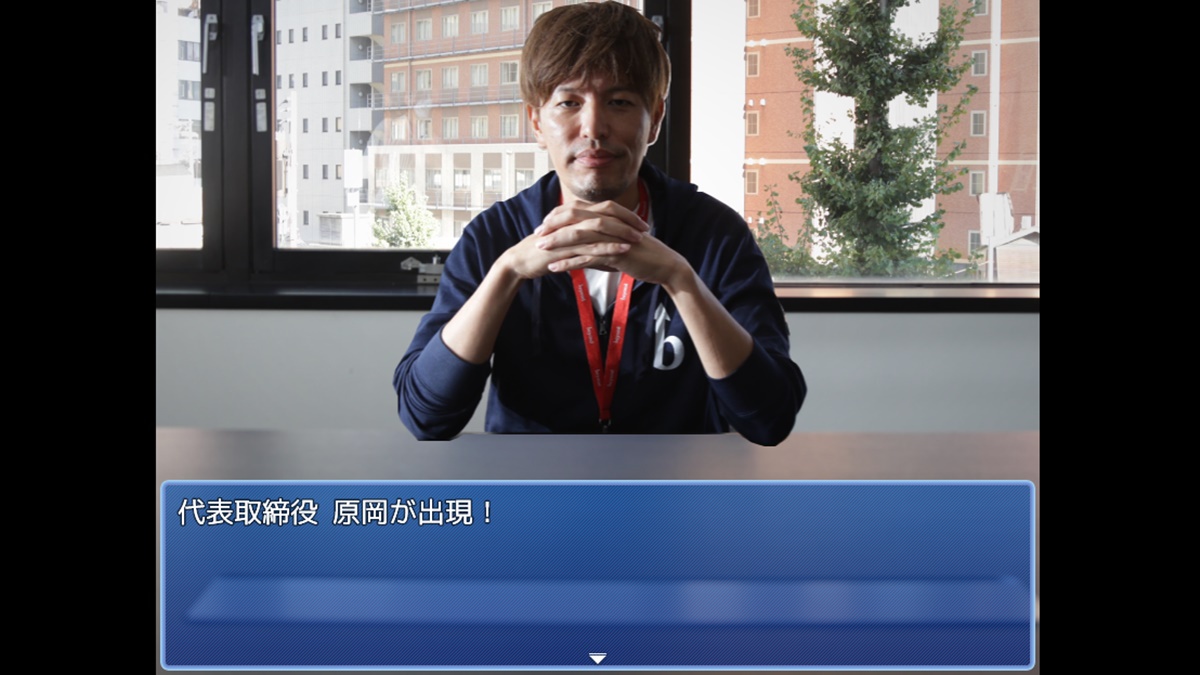 It's interesting to see a company use a game to explain more about itself. Something else that's interesting is how the game was made by the company's PR and sales employees, with some of the music also being handled by internal staff. According to Haraoka, Debugging and testing was also done in cooperation with AIQVE ONE, and the effort seems to go beyond just a simple recruiting gimmick.
Beyond has previously made use of games when recruiting, such as seminars held in VR and a visual novel aimed at new recruits. The company's work includes the maintenance and operation of gaming infrastructure as well, so perhaps this gives us a glimpse of their outlook on the industry.
Tensei shitara Beyond no Intern Datta Ken is playable in Japanese on PC and smartphones and is available for free on Beyond's website.




Written by. Nick Mosier based on the original Japanese article (original article's publication date: 2022-09-06 16:13 JST)