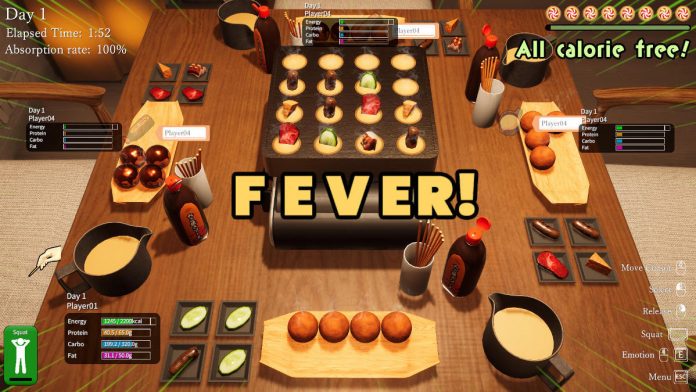 KIMIDORI SOFT has opened the Steam store page for their latest game Takoyaki Party Survival. According to the store page, the game is set to release on August 27 (JST). It is the ninth title in KIMIDORI SOFT's low-price series and, like the other games, will most likely be priced at $2.99.
Takoyaki Party Survival is an online multiplayer game where the goal is to survive by eating a nutritionally balanced diet of takoyaki. Players take part in a "takoyaki party" where they compete to see how many days they can last while only consuming takoyaki of various ingredients. Continued survival relies on maintaining a balanced intake of protein, carbohydrates, and fats.
Takoyaki is a ball-shaped food made of wheat flour batter and filled with octopus (tako in Japanese) or other ingredients. In addition to being sold at restaurants and takoyaki stands, the concept of takoyaki parties has also spread across Japan. Called takopa for short, they are parties held at people's homes where they invite friends and family and eat homemade takoyaki cooked on a takoyaki pan.
In the game, the first step is to make the takoyaki. You spread the batter into the pan, add your preferred filling, and then cook them, flipping them over at the right time. By eating the takoyaki you will obtain different nutrients depending on which ingredients you used. However, consuming too many calories will cause you to become full and therefore unable to eat any more takoyaki. Calories can be burned by performing squats.
There are more than 20 different kinds of ingredients that can be used, including the conventional octopus, wiener, cheese, cucumber, and more. The longer that you are able to survive, the more ingredients become available for you to use. It is also possible to obtain and upgrade skills that enhance your metabolic rate and the effect of squats.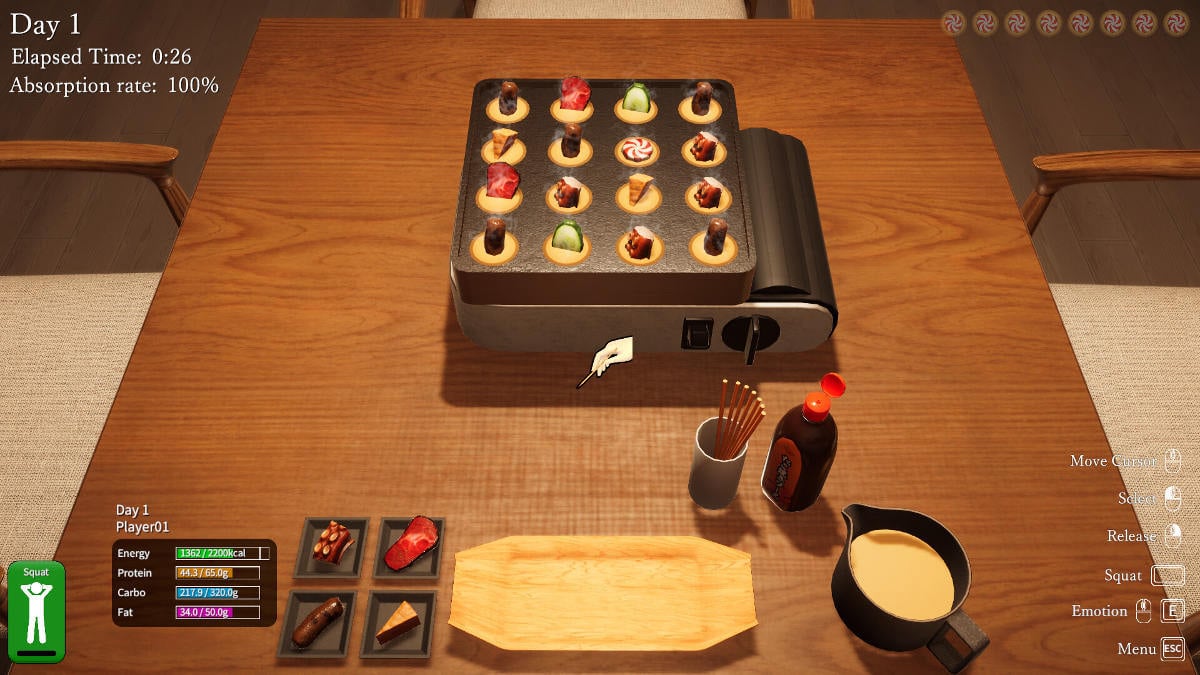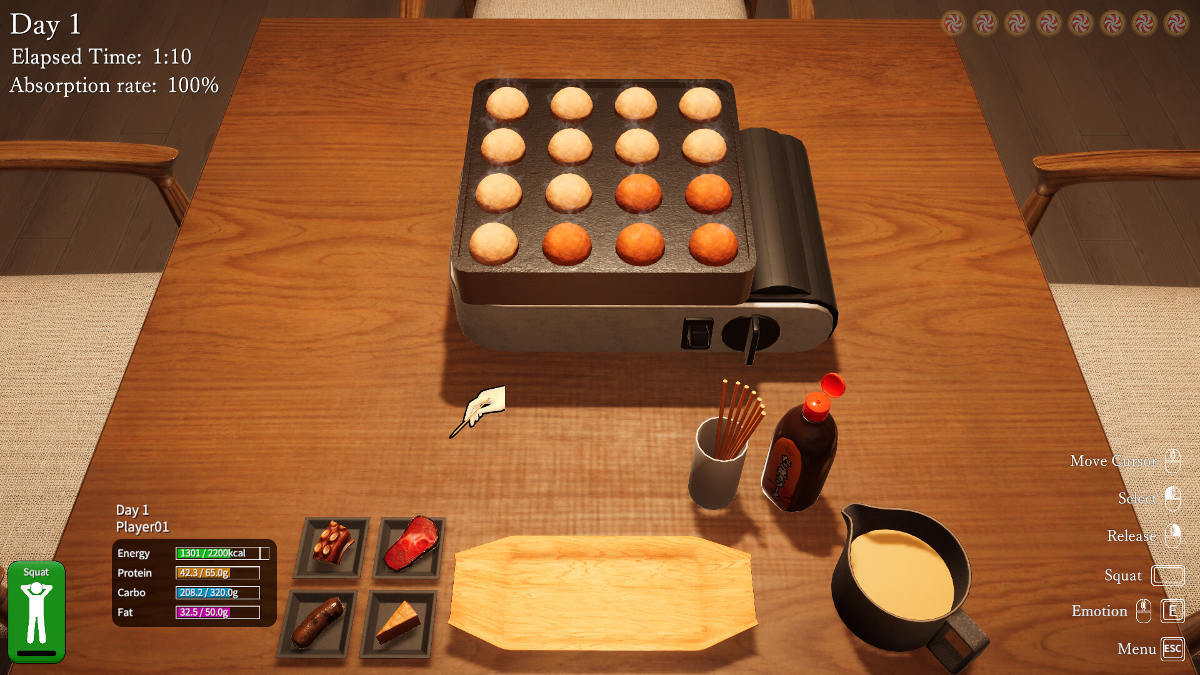 Up to four players can compete in online multiplayer, and it is possible to help or hinder your opponents by making takoyaki for them or stealing the takoyaki they have cooked. The game has a Quick Match mode, where you can compete with players all over the world, and a Friend Match mode, where you can play with people you know by using a shared password.
Developer KIMIDORI SOFT has released a number of other eccentric games on Steam, including Tumbleweed Destiny, a tumbleweed simulator where you roll across the wilderness, and Lost Egg, where you control an egg that must roll its way to a fry pan. Takoyaki Party Survival looks like it will offer its fair share of quirky gameplay, too.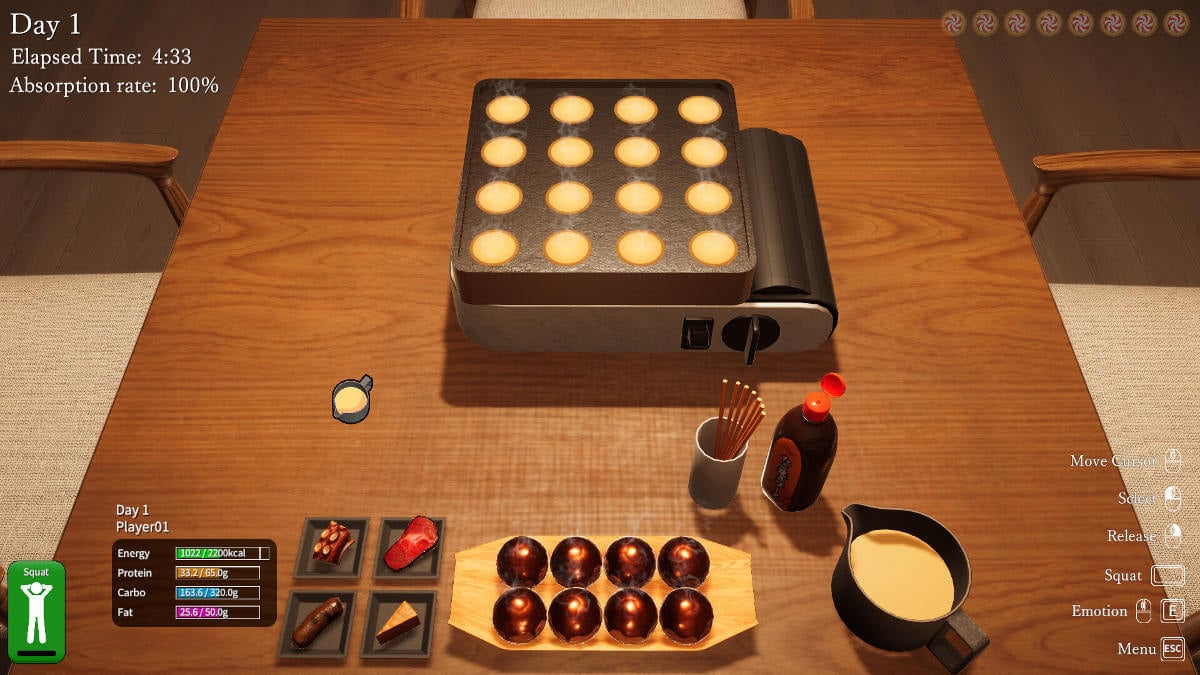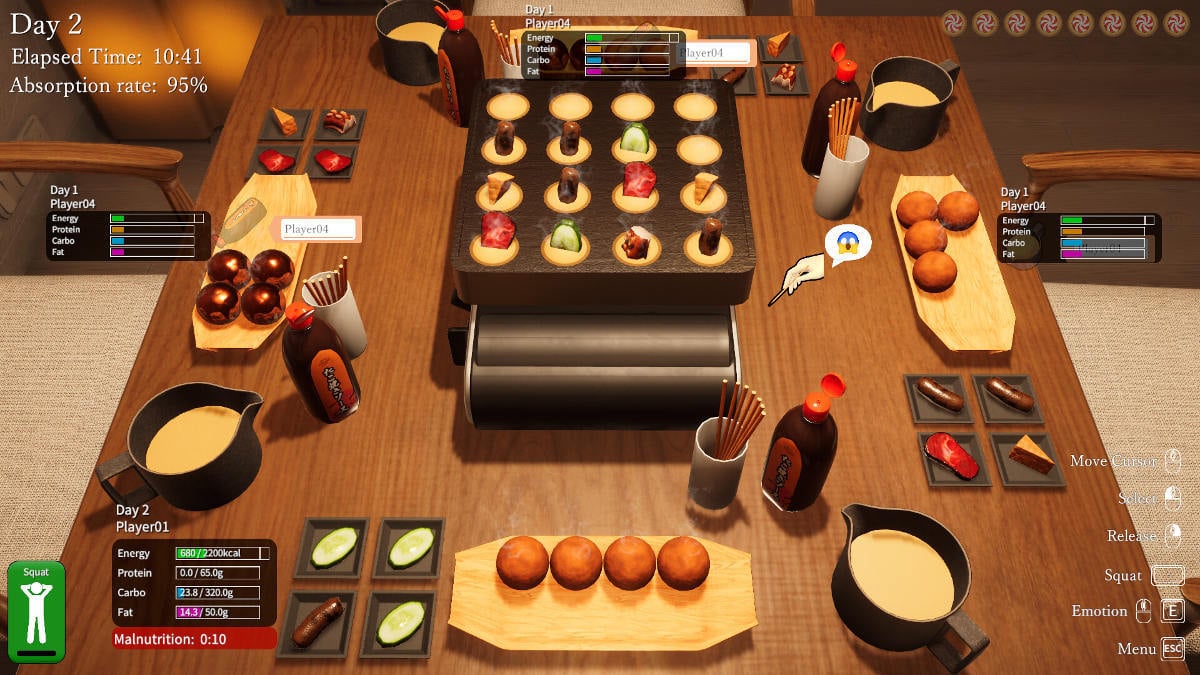 The Steam page for Takoyaki Party Survival can be found here.



Written by. Marco Farinaccia based on the original Japanese article (original article's publication date: 2022-08-14 11:41 JST)