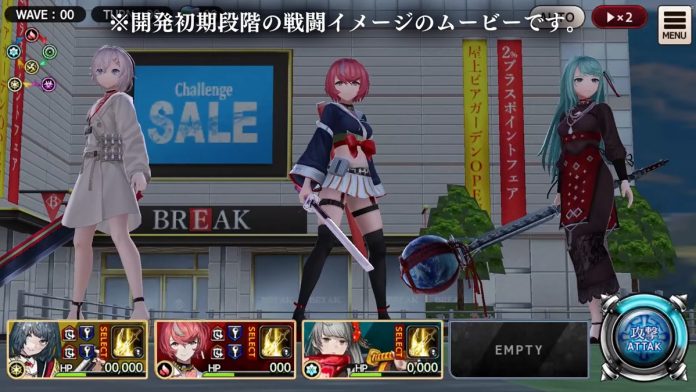 CyberStep has announced that a new title in the BLACK STELLA series is in development. It will be available on iOS and Android and is scheduled to release in the spring of 2023. The title is set to be the successor to BLACK STELLA Iи:FernØ, a mobile game that will soon be ending its service. While BLACK STELLA has had many twists and turns in its development, this upcoming title looks to be a fresh start for the series.
From what we can see in the early development battle footage, the new BLACK STELLA will make use of 3DCG. Details are scarce at this point, but rather than a tower defense game like BLACK STELLA Iи:FernØ, battles will likely be more along the lines of a turn-based RPG. In addition to the BLACK STELLA Iи:FernØ characters, the battle is set in a Japanese city. If this is the same setting as the previous title then the game will take place within Tokyo, Japan.
According to CyberStep, many creators who were involved in the previous title will make a return.. The setting is being handled by Takaaki Suzuki, known for their work on Girls und Panzer, and scenario writers include figures like Fumiaki Maruto, author of Saekano: How to Raise a Boring Girlfriend, Tappei Nagatsuki, author of Re:Zero – Starting Life in Another World, and Yoshiaki Inaba, author of Lugal Gigam. Character designs are being handled by Kantai Collection's Oguchi bringing this all-star cast of creators together once again to work on BLACK STELLA.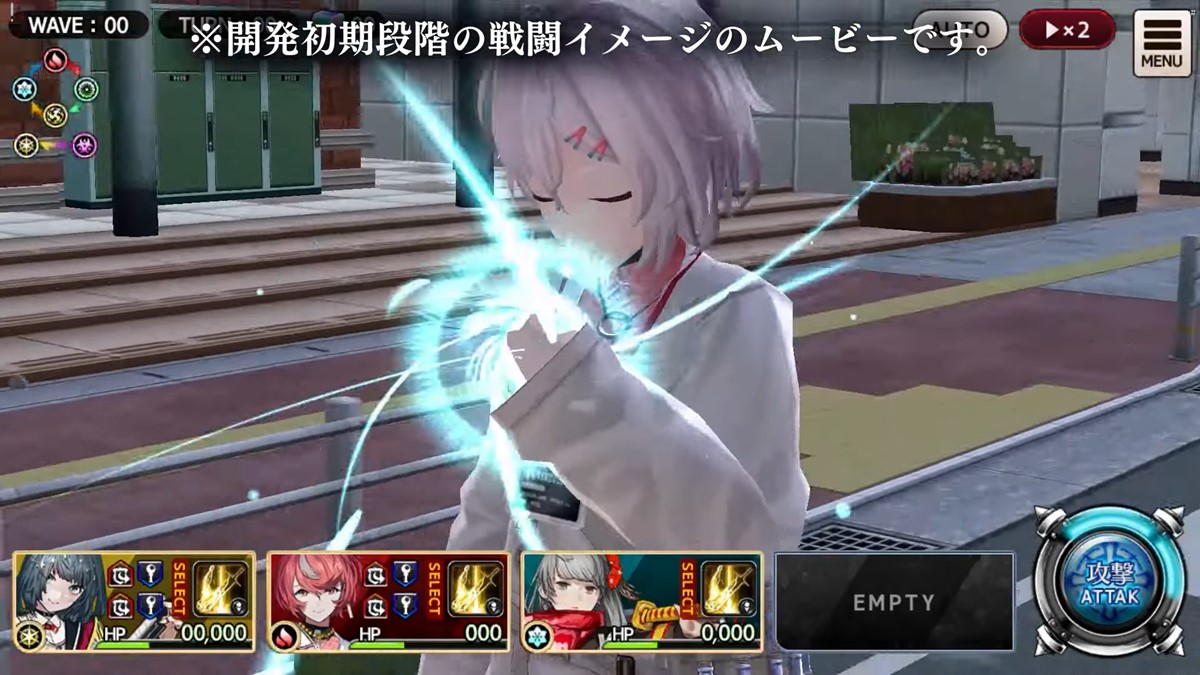 BLACK STELLA was originally scheduled to be released by Fuji Games in 2019 but was cancelled going into 2020. After this, CyberStep and ScopeNext cooperated to revive the project and released it as BLACK STELLA Iи:FernØ in June of this year. However, assessments of the game have been unsatisfactory, and it was announced that service for the title would end on September 12.
With the development of this new game, ORCUS, the company that was trusted with the scenario of the previous game, has acquired the rights of BLACK STELLA from Fuji Games and will jointly develop this new title with CyberStep. While ORCUS oversaw part of the previous game's story from the beginning, the company's Hiroaki Murakami says that they weren't able to participate in development much outside of the scenario. While they will be overseeing the scenario again, the company says they will be participating as much as they can in other areas of development as well.

As an aside, when BLACK STELLA was announced, it was touted as a turn-based mystical RPG. From the released development footage of the new title, we can see the lower UI looks nearly identical to the original BLACK STELLA, with this upcoming title looking to be a successor to the BLACK STELLA of that time. One big difference however is that the original BLACK STELLA was going to be a 2D game, while the upcoming game is depicted in 3D. It's also worth keeping in mind that this is early development footage, so the UI could possibly see big changes going forward.



Written by. Nick Mosier based on the original Japanese article (original article's publication date: 2022-08-16 00:17 JST)