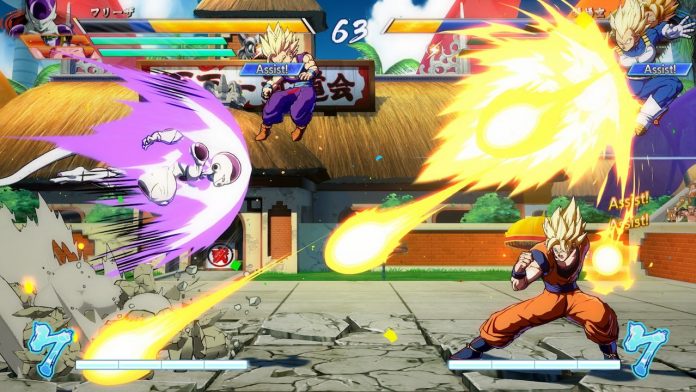 Written by. Nick Mosier based on the original Japanese article (original article's publication date: 2022-08-07 21:24 JST)


Bandai Namco Entertainment has revealed that there are no further plans to add additional characters or balance changes to Dragon Ball FighterZ. While this may sound like the end of development for the flashy fighting game, they also revealed their intention to add rollback netcode to the title.
Dragon Ball FighterZ is a head-to-head fighting game based on the popular Dragon Ball manga and anime series. Development of the game was handled by Arc System Works, and it stands out for its high-quality 3D anime visuals. Fights are carried out in a 3 vs. 3 format with Dragon Ball's signature high-speed action and simplified controls that make it easier to unleash combos.
The game originally released on PC, PlayStation 4, and Xbox One in February of 2018, with a Switch port coming out in September of the same year, and as of November 2021, has sold over 8 million copies. Since its launch, Dragon Ball FighterZ has received a number of DLC updates including additional playable characters from series like Dragon Ball Super as well as balance adjustments.
A global competition called the Dragon Ball FighterZ World Tour is also being held, with the first round of preliminaries being held at EVO 2022. And it was on stage at EVO 2022 where Dragon Ball FighterZ producer Tomoko Hiroki spoke about the game.
Hiroki revealed that with the recent update, they believe Dragon Ball FighterZ is now complete and there are no plans for additional characters or balance changes. The recent update likely refers to Ver.1.31 which released on June 29 (JST) and brought adjustments to character balance as well as changes to fundamental gameplay mechanics.
A total of 20 DLC characters have been released for Dragon Ball FighterZ. Combined with the original roster of 24 characters, that brings the character count to 44. In the end, it appears that February's release of Android 21 (Lab Coat) was the final character addition.
On the other hand, to the excitement of many fans, Hiroki also announced that the game will be getting rollback netcode support which makes it sound like development on Dragon Ball FighterZ isn't quite over yet.
Rollback netcode is a technology that helps reduce delay in online play by predicting player inputs and adjusting what appears on the screen. Compared to delay-based netcode, it makes matches done over long distances more playable and is a feature often requested by the global fighting game community. Bandai Namco's Tekken 7 also received rollback netcode after it launched, and Arc System Works' Guilty Gear -Strive- implements rollback netcode as well.
According to Hiroki, only the PC and next-generation console versions of the game will support rollback netcode, so it sounds like new, optimized versions of Dragon Ball FighterZ are coming to PlayStation 5 and Xbox Series X|S. To coincide with this, they are also offering upgrades from the PlayStation 4 and Xbox One versions to the next-gen versions. Hiroki also referenced Xbox's Smart Delivery, so at least the Xbox One version will likely have a free upgrade. More details will be announced at a later date.
Although there are no further plans to add additional characters or balance changes, they do intend to continue holding in-game events, at least throughout this summer, according to the game's latest event schedule.
Dragon Ball FighterZ is available now on PC (Steam/Microsoft Store), PlayStation 4, Xbox One, and Nintendo Switch. It's also available on Xbox/PC Game Pass.