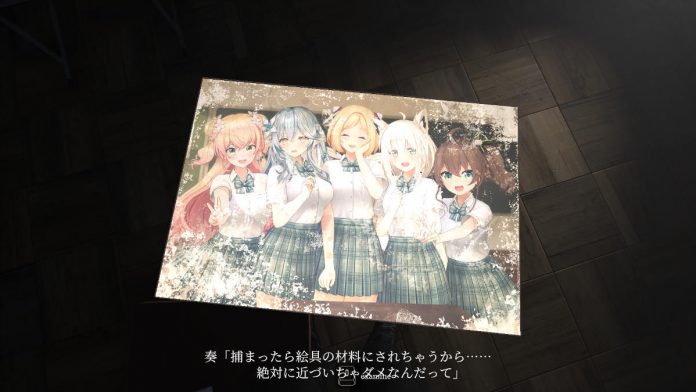 Written by. Marco Farinaccia based on the original Japanese article (original article's publication date: 2022-07-18 23:28 JST)


Cover Corporation has released hololive ERROR the Game: Complete Edition for PC. The digital version of the game can be downloaded from the hololive production official shop for 1,000 yen (around $7). A made-to-order Commemorative Special Set, which includes the Official Concept Art & Design Collection, an acrylic panel, and some postcards, is also available for 8,000 yen (around $59). The game supports both English and Japanese.
hololive ERROR is a cross-media horror project featuring the female VTuber group hololive. Characters in the project are played by hololive VTubers such as Tokino Sora, Sakura Miko, and Shirakami Fubuki. The project includes not just a video game but also a manga, a real-life escape game, and various other media.


hololive ERROR the Game is a first-person 3D horror game that allows players to experience the world of hololive ERROR. It takes place in Aogami, a town rumored to be an area of frequent paranormal phenomena. The protagonist of the game is a journalist for an occult magazine who visits Aogami to investigate the strange events that occur there.
As he carries out his investigation, he gets the feeling that he is being watched by something, and at one point after returning to his hotel room, he is caught in an unusual phenomenon. When he comes to, he finds himself in Aogami High School. The school building is enveloped in darkness, and within, the protagonist sees apparitions of schoolgirls and can hear strange sounds like mysterious announcements and a girl's gentle sobbing.
In the beginning of the game, players take control of the protagonist and must explore the school building. The game has multiple chapters that feature a variety of fear inducing events that the protagonist gets entangled in.


A demo of the game was previously released in January and served as an early access version. The beginning of this new complete edition will include some scenes that are similar to those in the demo; however, the story differs between the two versions and the complete edition includes many new scenes.
The visuals have been improved over the demo, enhancing the ominous atmosphere and tense feeling that drifts through the grim school building. It's clear that there have been wide range of upgrades in the complete edition.
hololive ERROR the Game: Complete Edition is currently available from the hololive production official shop. A hololive ERROR soundtrack has also been released for Apple Music, Spotify, and other music streaming services.