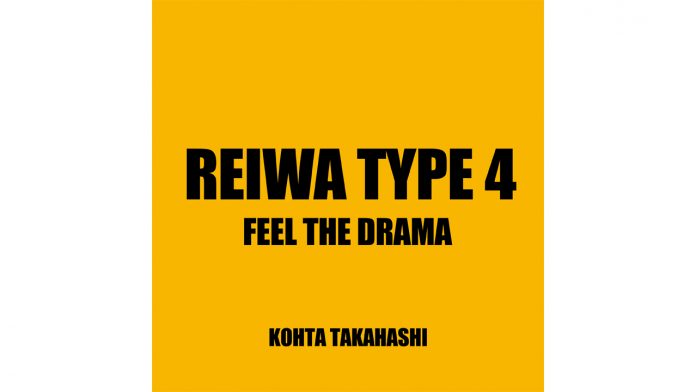 Written by. Nick Mosier based on the original Japanese article (original article's publication date: 2022-07-04 12:03 JST)


Composer Kohta Takahashi has released a new album called REIWA TYPE 4 on Bandcamp and BOOTH. Takahashi says they imagined what a new Ridge Racer might be like and composed the songs with that concept in mind. The album is available for 3,080 yen (roughly $22.80).

Kohta Takahashi is a former Namco (currently Bandai Namco Entertainment) music composer. Takahashi was involved in numerous titles both at Namco and since going independent, including Ace Combat 2, Tekken 5, Super Smash Bros. for Wii U, Bullet Soul, Fit Boxing 2, and more. Takahashi also worked on the Klonoa series which is getting a remastered release this week.
Takahashi is known for working on a number of titles in the Ridge Racer series as well such as R4 Ridge Racer Type 4, Ridge Racer V, Ridge Racer 6, and Ridge Racer (PSP).
That brings us to REIWA TYPE 4, a collection of tracks Takahashi says they put together while imagining they were composing music for a new Ridge Racer game. Takahashi says they made a connection between this year being the fourth year of the Reiwa era and "R4." In Japan, the rule of each emperor is marked by an era name that's used to denote what year it is, with the current era being called Reiwa. Takahashi says they noticed this and thought, "this is the only chance I have to give the album this name!" and wanted to put it out no matter what.


Ridge Racer is a popular racing series that started in the arcades in 1993, but many gamers are likely more familiar with it as a series that launched alongside new gaming consoles such as the PS1, PS2, PS3, PSP, PS Vita, Nintendo 3DS and Xbox 360.
While there are many titles in the series, if we ignore mobile games, there hasn't been a new release since 2012's Ridge Racer Unbounded. And if we limit it to just numbered titles, we have to go all the way back to 2006's Ridge Racer 7. While a reason hasn't been given for the series' stoppage, Bandai Namco producer Katsuhiro Harada has stated that he thinks the series would be "very difficult" to reboot.
With that in mind, Kohta Takahashi imagined what a new game might be like and composed an unofficial soundtrack to it. Takahashi commented, "Sure enough, putting together this many songs alone was tougher than expected."

Kohta Takahashi's new album REIWA TYPE 4 is now available on Bandcamp and BOOTH. Takahashi says they still have tons of sketched out ideas made with this concept and will present them when they're completed.