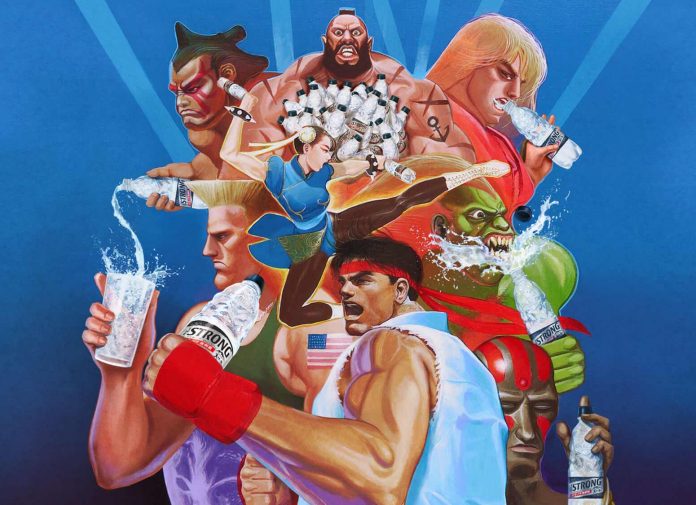 Japanese beverage company Suntory is celebrating the 35th anniversary of Capcom's Street Fighter II in a collaboration with their carbonated water brand "The Strong."
Suntory is a Japanese beverage maker known for their offerings of beer, whiskey, and soft drinks. They also have a line of carbonated water called "The Strong." With Capcom's landmark Street Fighter series is celebrating its 35th anniversary this year, the two companies have teamed up for a collaboration bottle and an AR game available on smartphones.
Labeled The Strong Fighter II, we can see humorous interpretations of classic Street Fighter artwork with characters holding, pouring, and chugging bottles of the carbonated drink on the promotional website. As for the AR game, it's playable in smartphone web browsers through the website. First, players will select between either Ryu or Chun-Li and then be asked to point their phone camera at a bottle of The Strong carbonated water. I wasn't able to successfully use other brands of carbonated water or tea that I had on hand.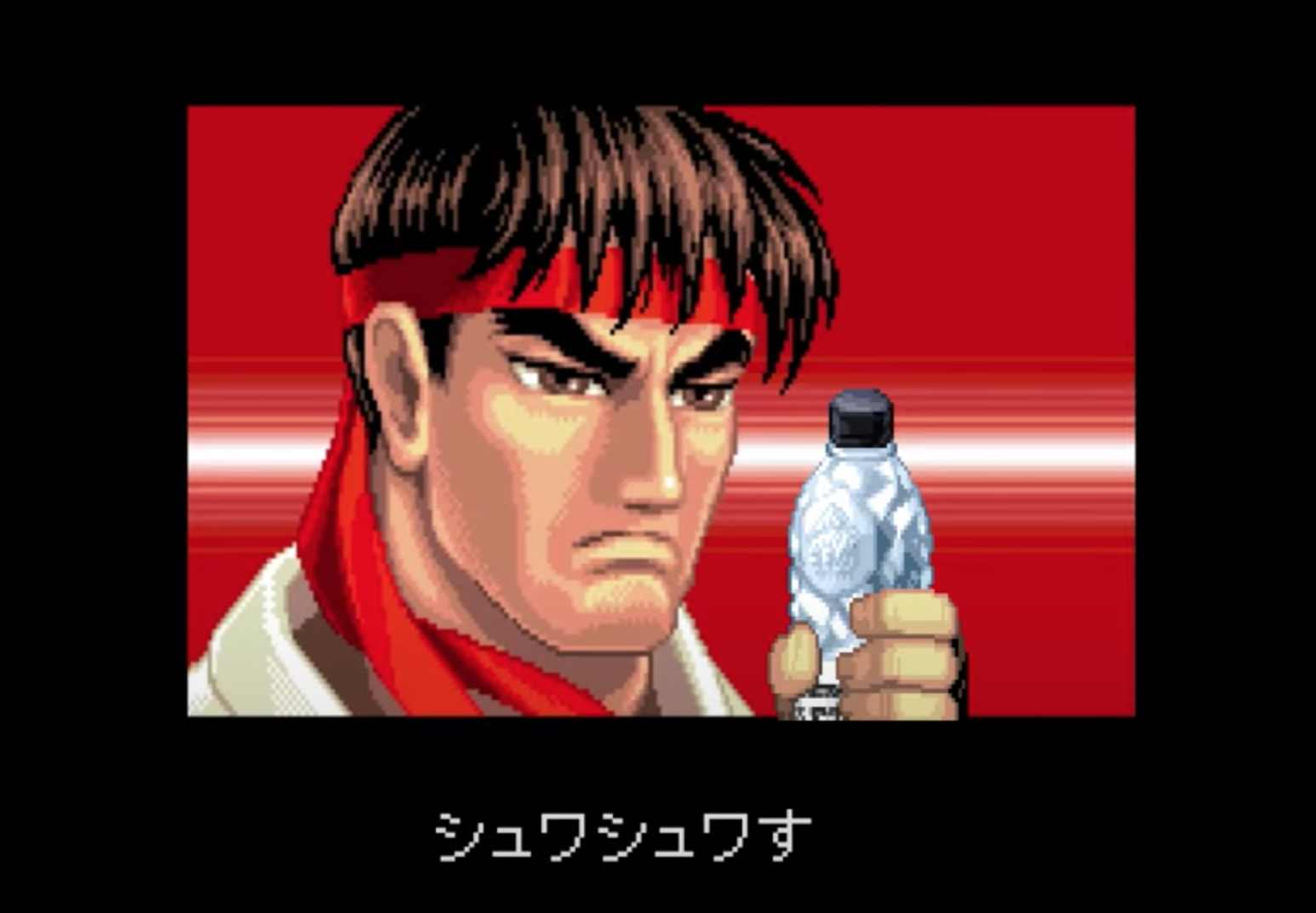 Next, the bottle of water will be encased in ice with your location becoming the background for the game. Players will then try to execute special moves such as Hadouken and Spinning Bird Kick to break the ice similar to the classic car bonus stage in Street Fighter II. While decidedly simple, it's a fun little idea that doesn't require players to download anything if they want to try it out while enjoying a refreshing bottle of The Strong.
If you don't happen to have a bottle of The Strong, be sure to check the above video for The Strong Fighter II as it features familiar Street Fighter II gameplay remixed with bottles of the beverage inserted for good measure.