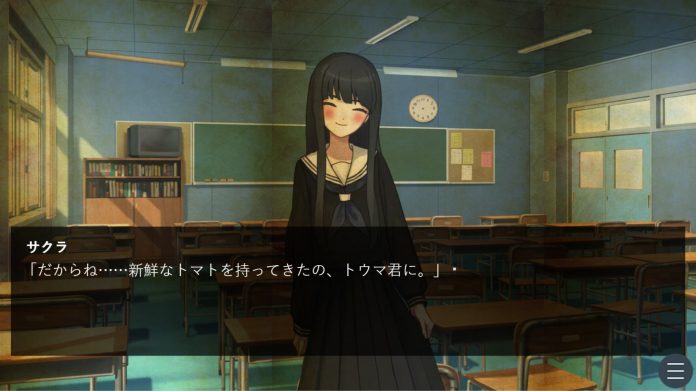 Original Japanese text written by. Ryuki Ishii
Translated by. Nick Mosier


Japanese publishing company Kodansha has announced the winners of their Trash Game Competition (known as kuso games in Japan) which was held in conjunction with the Shangri-La Frontier manga.
Shangri-La Frontier is a novel series in Japan about a protagonist who loves trash games. The story depicts this character playing the extremely popular hit Shangri-La Frontier and using the skills they honed playing trash games to progress. There's also a serialized manga based on the novel series currently running in Weekly Shonen Magazine.
The competition organizers were looking for a wide range of games from intentionally unbalanced games to recreations of the trash games that appear in Shangri-La Frontier to games that weren't trash themselves but themed around the idea of trash games.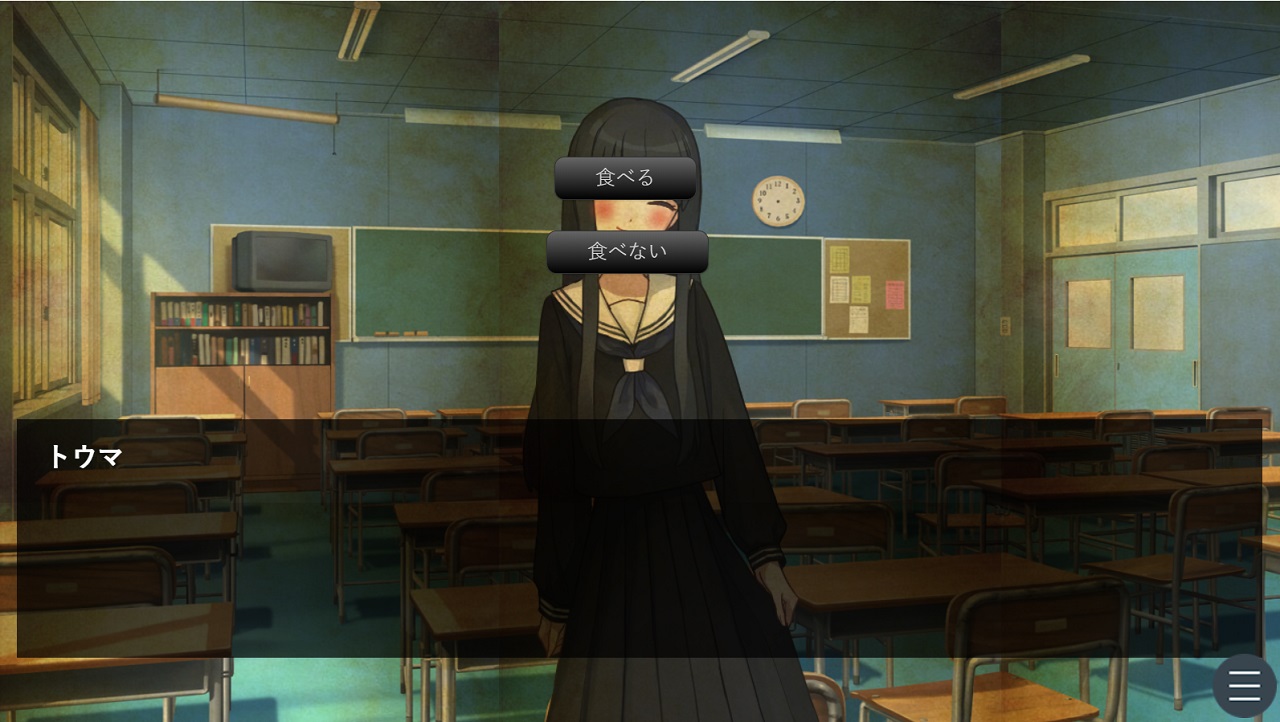 First up is ONLY EAT TOMATOES by Tetotel, the winner of the 500,000 yen (roughly $3,710) "100 Years Too Soon Award." The game is a short visual novel about a high school student who has been cursed and will die if they eat anything besides tomatoes.
The game is comedic with a side of suspenseful horror as the protagonist must run away from a girl who is trying to kill them by forcing them to eat something besides tomatoes. The setting may sound incomprehensible, but the story itself isn't actually completely incoherent. Among the 3 prize winners, this was the only game that was totally original and not based on Shangri-La Frontier.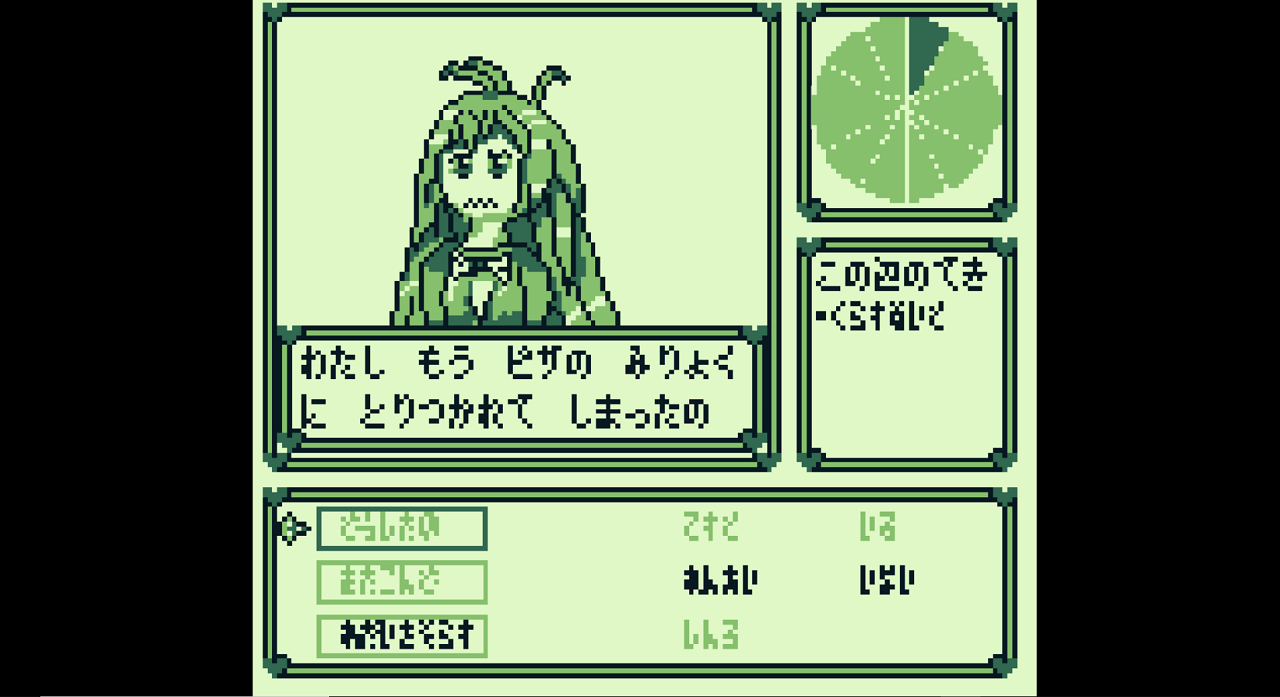 The winner of the "Supreme Trash Game Award" and 1 million-yen (roughly $7,410) prize was Shangri-La Homefront by Z_LAEGA. It's a retro pixel art recreation of a game that appears in Shangri-La Frontier called Love Clock. To sum it up concisely, it's a game within a game where you play as Shangri-La Frontier's protagonist Hizutome Rakuro playing Love Clock. The fictional game combines the dating sim and rhythm game genres, and if you make a wrong decision or mess up your timing, the girl you're pursuing leaves for Italy to study the craft of pizza making.
In the novel series, Love Clock is shown as an extremely difficult game where one mistake means you lose, but Shangri-La Homefront has been balanced to be a little more playable. The Weekly Shonen Magazine editorial department, one of the judges of the contest, praised the game saying, "it's tightly and carefully packed with Shangri-La Frontier references and the game has been balanced so that users can enjoy it."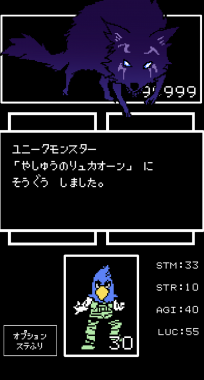 Lastly is the winner of the "Shangri-La Frontier Award" and it's 500,000-yen prize. The game chosen for this award was Kamige-ni Idomu Hito, which might translate to something like God Game Challenger, and was made by Charon and Yanase Games.
The game itself is a simple RPG where players continuously challenge the Lycaon monster that appears in Shangri-La Frontier. The Weekly Shonen Magazine editorial department commented, "It's a game where you keep challenging and dying against the Lycaon until you level up. The feeling of hopelessness as you continue dying is very reminiscent of Shangri-La Frontier."
While each of the winners was intentionally made to be a trash game, they also have unique ideas and are well put together. It's also a fun counterpoint to more typical competitions that seek out exceptional games.
One of the judges, Japanese comedian Crystal Noda who himself is intentionally making trash games, said of the competition, "With each of these games I'd lose track of time and just keep playing. When I'd finally stop and look at the clock, I would regret the time I just wasted. I don't know what the definition of a trash game is, but maybe what's most important is that it wastes the player's time."
For those interested, you can download ONLY EAT TOMATOES and Shangri-La Homefront here (both games only support Japanese).