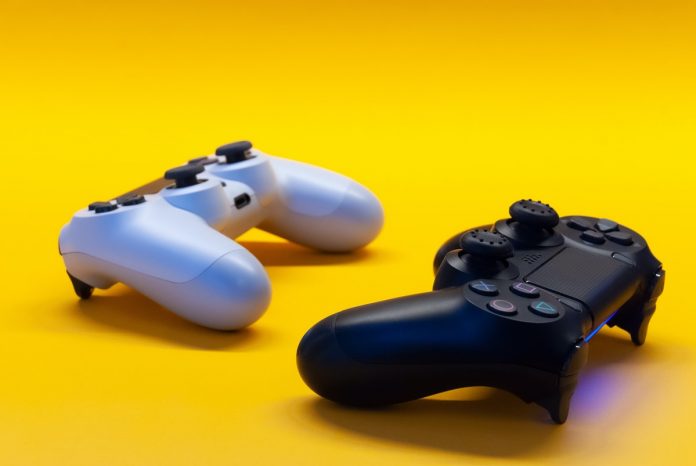 Written by. Nick Mosier based on the original Japanese article (original article's publication date: 2022-06-15 11:23 JST)


In Japan, a database of games and their corresponding streaming guidelines has been gaining recognition among streamers and VTubers in Japan.
With the popularization of streaming platforms and devices in recent years, we've reached a point where individuals can easily stream their own gameplay. But when streaming, one thing that can't be ignored is the existence of streaming guidelines. Not every title can be freely streamed, and in some cases, companies place restrictions on or outright forbid streaming their games. This is partly because depending on the game, seeing something on a stream may dissuade potential players from buying it. Recently, more large developers have been establishing guidelines for streaming their games.
Because of this, streamers now have to survey the guidelines for multiple companies and games before streaming a title. But with guidelines varying by game, looking through them one by one is tedious work. That's where the "Game Streaming Guideline Database" comes in.
The site acts as a database that puts guidelines for various games into one handy location. By searching for a game, users can check if it's okay to stream and see if there are any warnings they should be aware of. It's also possible to narrow down searches with more advanced criteria like if monetized streams are allowed. However, the site is ultimately intended to be used as a reference and asks that users check the latest guidelines for themselves when deciding what to stream.
Let's take a look at an example with the Nintendo Switch version of Dragon Quest that released in 2019. The site says, "Streaming and uploading videos to major sites (YouTube, Niconico, Twitch, etc.) is allowed," and "Earning money through partnership programs on major sites is possible with likely few restrictions or considerations." It also provides a link to the official guidelines page from Square Enix.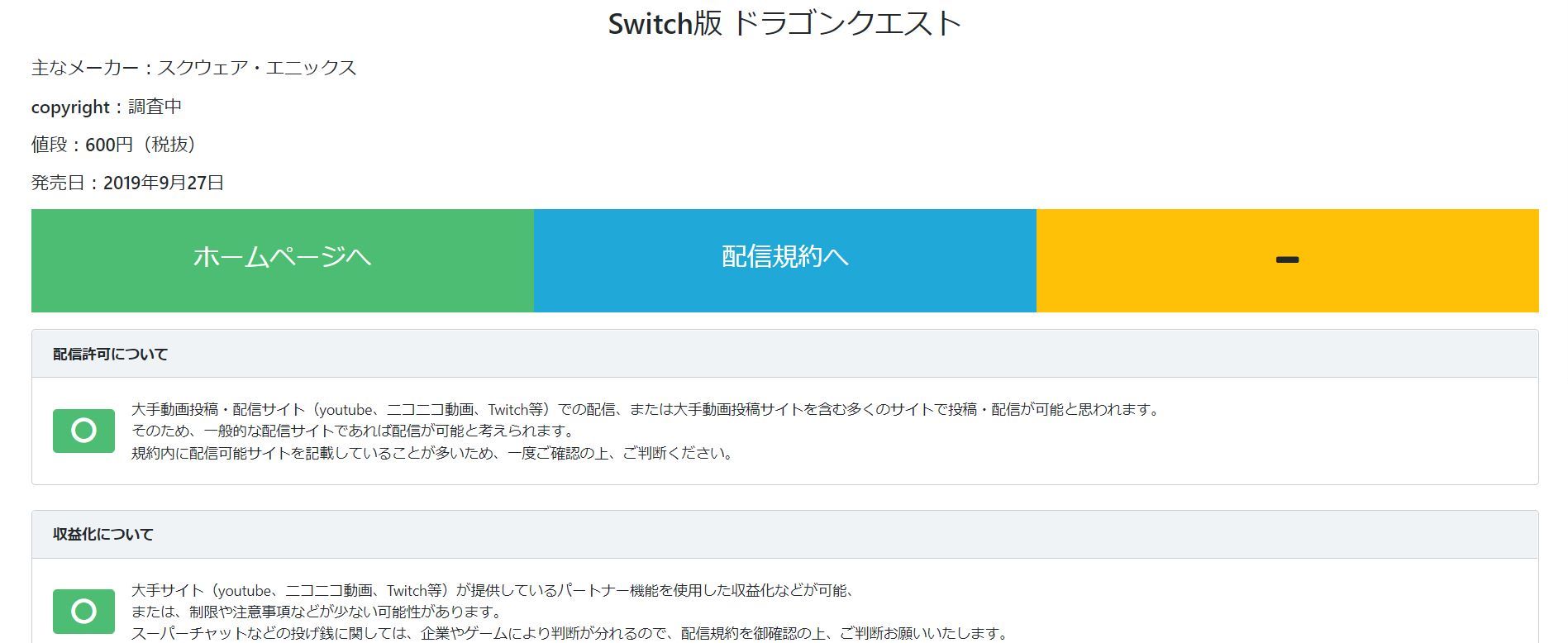 On the other hand, for Persona 5 Royal which released the same year, the site says, "There's a possibility that streams cannot be monetized," "There are restrictions on how this title can be streamed," and "There are restrictions on what story elements can be streamed." In reality, Persona 5 Royal can only be streamed for non-profit purposes and forbids streaming from the in-game date of December 24 through the ending. There's also a guideline that states gameplay footage can only be shared via the PlayStation 4's Share function to supported sites. By checking the database, you can quickly grasp the sorts of guidelines a game has in place.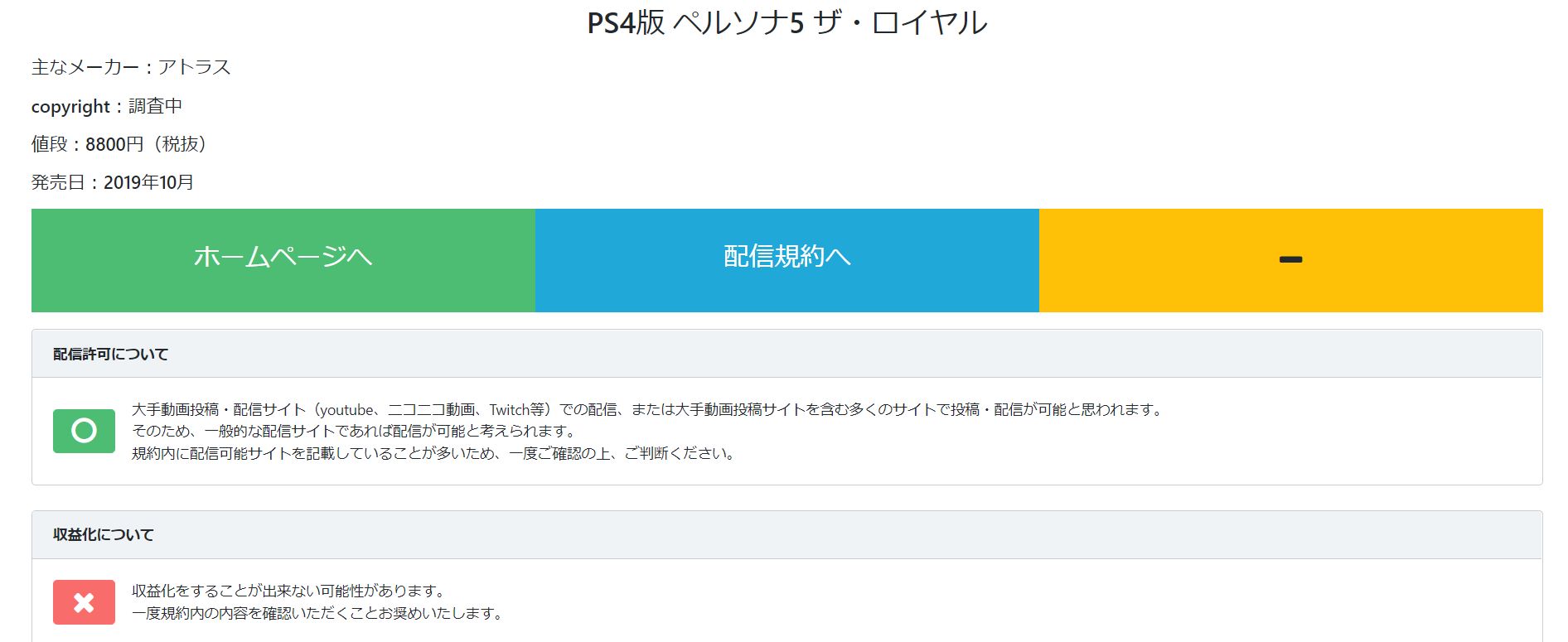 We reached out to the creator and operator of the site RiskRoyalCollection to find out more. The impetus for making the database came from a conversation with a friend where the idea of having all these guidelines compiled in one place came up. RiskRoyalCollection says that for a long time they had wanted to make something that could be useful for others and had some programming experience from when they were a high school student. It sounds like they wanted to put together something others would use and having also experienced the difficulty of checking streaming guidelines, took on the challenge of making this database.
The site has 5,353 games listed as of June 14 with RiskRoyalCollection manually checking the games and guidelines to tie together the appropriate data and add more games. Despite only expecting 10 or so monthly views when it launched, through spreading on Twitter, the site attracted a lot of attention. As of this writing, the tweets that went out promoting the site have gathered around 20,000 likes and around 10,000 retweets. RiskRoyalCollection says they were astonished by the response. Streamers also commented saying it made searching and finding potential titles to stream easier.
As for features they want to implement, RiskRoyalCollection wants to be able to display multiple sets of guidelines for a single game. As of now, the site can only display one per game, but for games with multiple rights holders, there are cases where multiple sets of guidelines need to be checked. By showing multiple sets of guidelines, RiskRoyalCollection aims to offer more precise information to users.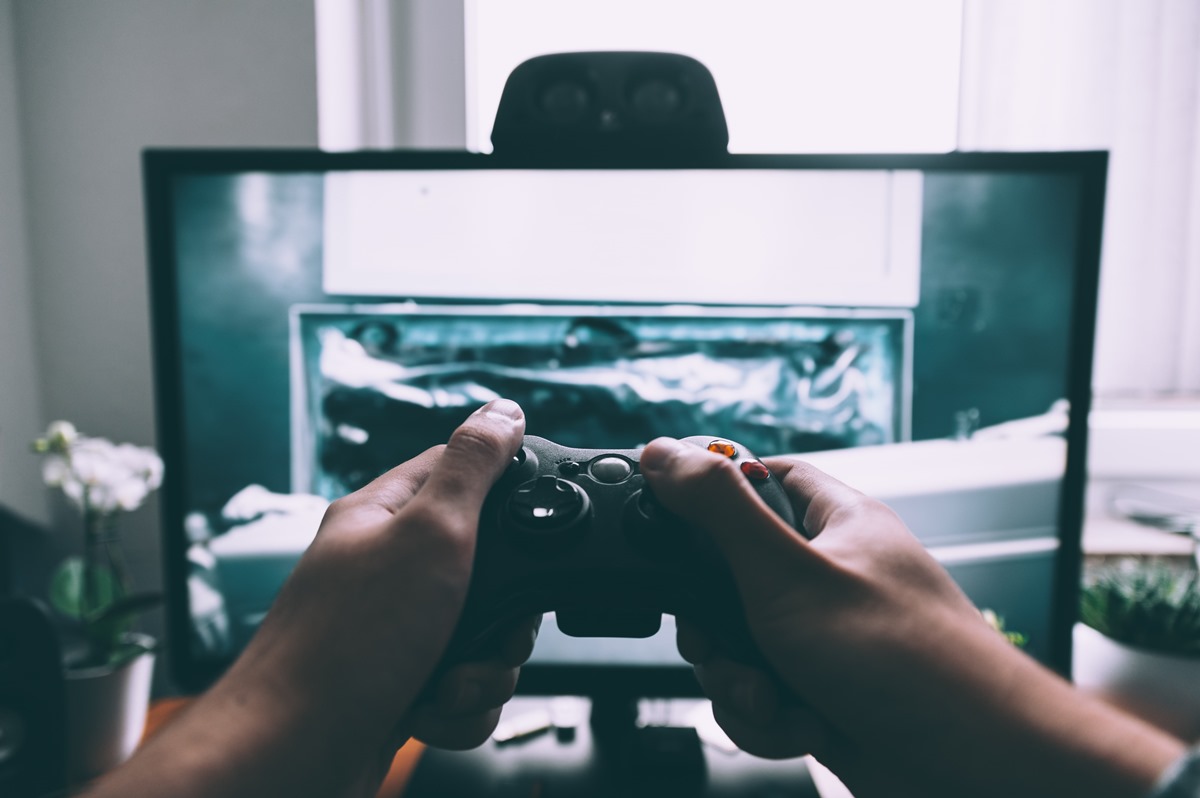 RiskRoyalCollection also asks that users check the games' official guidelines to ultimately decide for themselves what they should stream. The database is meant to be a stepping-stone or reference for streamers before checking the official guidelines themselves. RiskRoyalCollection has also stated that they want to continue updating and maintaining the site to help ease the burden of picking a game for streamers.
By the way, the Game Streaming Guideline Database is also accepting submissions for games based on user provided information. While the database currently contains a lot of console games, RiskRoyalCollection wants to expand to Steam and indie titles that have this sort of information available. They are also accepting submissions from developers themselves regarding their games.
The Game Streaming Guideline Database can be found here. Please note that the data is based on guidelines that apply to Japan.