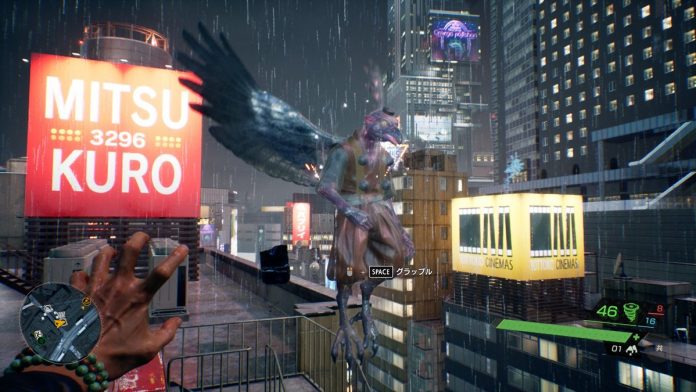 Written by. Ryuki Ishii based on the original Japanese article (original article's publication date: 2022-05-03 11:56 JST)

Tango Gameworks has released a new update for Ghostwire: Tokyo to add new features and cosmetic items, while also fixing numerous bugs.
Ghostwire: Tokyo is an action-adventure game developed by Tango Gameworks. It takes place in the city of Tokyo, overrun by supernatural forces, and follows the story of two protagonists, Akito and KK. A wide variety of yokai make an appearance in this game, and not all of them are hostile. Tengu, for example, helps you reach the high ground by grappling onto them.
They are easy to find, as they continuously make wing-flapping noises and loud screeching sounds. But some players found it annoying since Tengu are scattered all over the map and can be heard quite often. To deal with this player feedback, the developers have added a Yokai Volume slider so that players can adjust the screeching sounds. I (the original author of this article) checked the game myself and found that the frequency of their screeching has been lowered as well.

Other additions include options to adjust analog stick deadzone, a toggle option for Mouth Smoothing, and an ability to fast travel earlier in the game. The update improves overall performance on all platforms, fixes an issue with the PS5 version where the framerate would drop while in Quality Mode, and another PS5 specific issue where "performing certain actions could prevent progression." The PC version now has an option called Movie Display Mode, which can be adjusted to deal with sound desync issues.
Ghostwire: Tokyo is available on PC (Steam/Epic Games Store) and PlayStation 5. The full patch notes for the latest update can be found here.