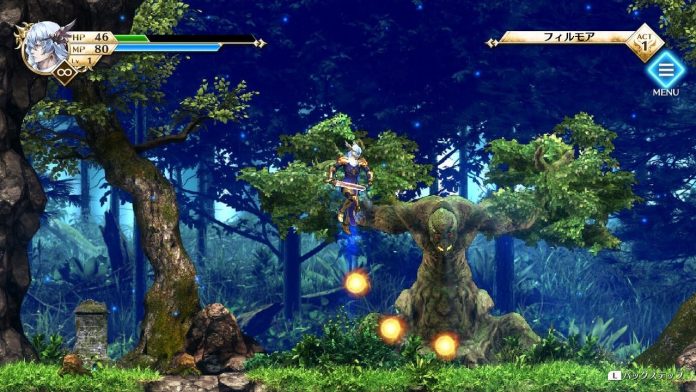 Written by. Ryuki Ishii based on the original Japanese article (original article's publication date: 2022-05-02 20:28 JST)

Square Enix has released a new Ver.1.1.0 update for Actraiser Renaissance, a remake of the original Actraiser released in 1990. The latest update introduces new options, including the "Renaissance Actions" that lets you toggle off new features added to the remake so that you can experience the game similarly to that of the original version.
The original Actraiser came out in 1990 with a unique mix of side-scrolling 2D action and city-building simulation parts. Actraiser Renaissance was released in 2021 with remastered graphics, new music tracks, stories, bosses, and features. The original composer Yuzo Koshiro handled the rearrangement of the soundtracks while also providing brand new ones.
The aforementioned Renaissance Actions option can be toggled on/off to choose how you want to play the game. Toggling it off will disable backstepping, combos, rising strikes, and overhead slams, leaving you with actions that were available in the original Actraiser.
The full patch notes can be found here.
– The item and SP potion drop rates during realm management and settlement defense have been increased.
– The population requirements to complete certain objectives in Aitos and Marahna during realm management have been reduced.
– The option to skip previously completed settlement siege battles has been added. (This feature is only available after completing the game.)

– The difficulty of the Rafflasher boss fight in Marahna Act 1 has been adjusted.
– The "Renaissance Actions" setting has been added to the game settings menu. If toggled off, backstepping, combos, rising strikes and overhead slams will be disabled, providing players with an experience closer to that of the original Actraiser.
– The stage clear sequence has been adjusted.

– The option to change the angel's outfit during cutscenes has been added.
– A number of the musical compositions have been further refined by Yuzo Koshiro.
– An option to view update information has been added to the title screen.
– Various other minor issues have also been addressed.
Actraiser Renaissance is available on PC (Steam), Nintendo Switch, PlayStation 4, iOS, and Android. Square Enix is currently holding a Golden Week sale on each platform that lets you buy the game at a 30% discount for a limited time.