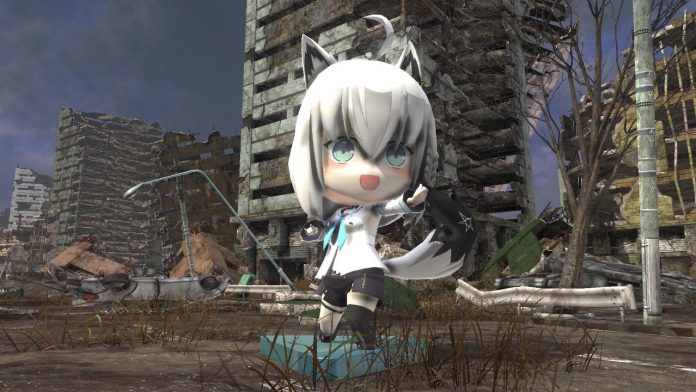 Written by. Ryuki Ishii based on the original Japanese article (original article's publication date: 2022-04-29 22:30 JST)

D3 Publisher has announced that Earth Defense Force 6 will launch on August 25 in Japan for PlayStation 4 and PlayStation 5. The standard edition is priced at 8,980 yen (around $70), and the digital deluxe edition, which includes a season pass, is 12,100 yen (around $90). Pre-orders with a 15% discount will be available in Japan starting April 30.
The 3D action shooting game Earth Defense Force 6 is the latest title in the long-running Earth Defense Force series, and it takes place several years after the events of the previous game. The Earth managed to fend off the attacks of extraterrestrial life forms (the Primers) and succeeded in putting an end to an epic war that lasted for about two years. However, humanity had lost 90% of its population, and the civilization was on the verge of collapse.
A war of attrition between mankind and the remaining alien forces continued, and as of 2027, the Primers have reproduced on the Earth enough to outnumber the human race. With no hope in sight, a new soldier has been assigned to EDF Base 251 amidst a chain of despair. It's time to start a new battle in an effort to change the planet's fate yet again.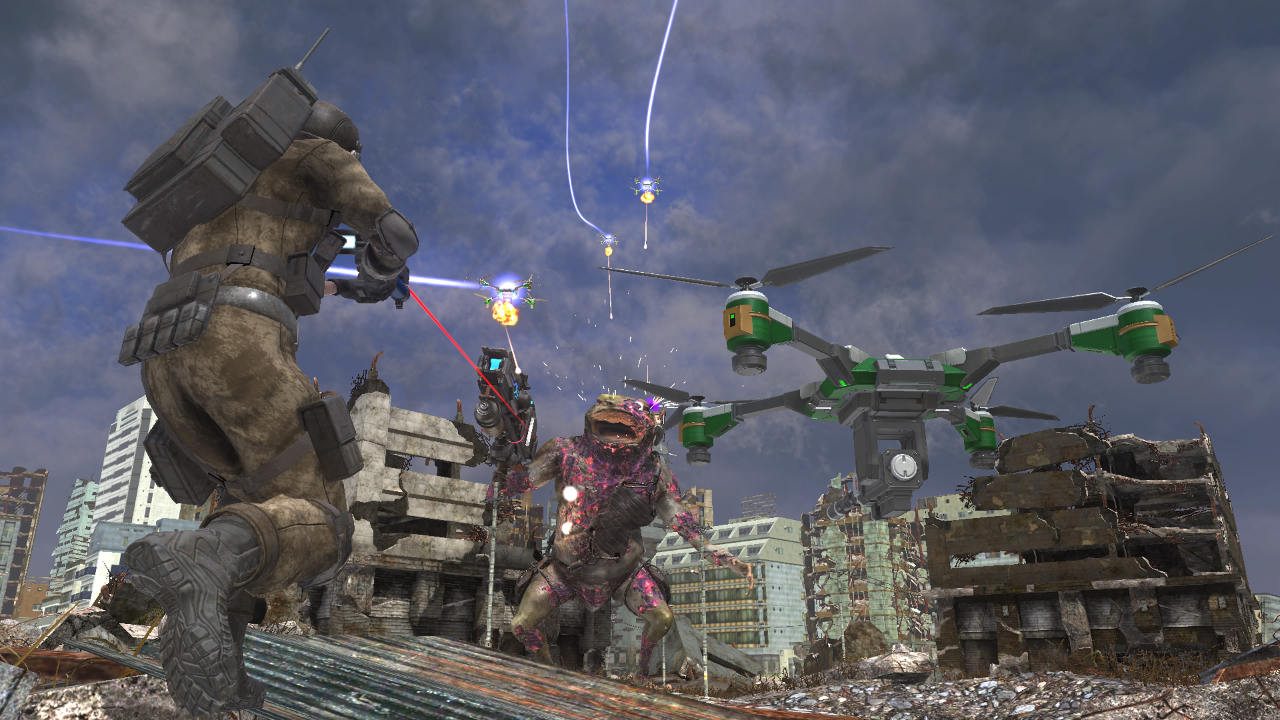 There are 4 available classes: Ranger, Wing Diver, Air Raider, and Fencer. Players will control 1 of the 4 classes and utilize their arsenal to fight back against the Primer. The new game boasts having the largest amount of content with an abundance of missions, weapons, and armaments. The game also supports split-screen co-op for up to 2 players and online co-op for up to 4 players.
Early purchasers of either edition of the game will receive three decoy items for the Ranger class. Their visuals are based on the hololive VTubers Shirakami Fubuki, Nakiri Ayam, and Ookami Mio. The decoys have built-in speakers as well.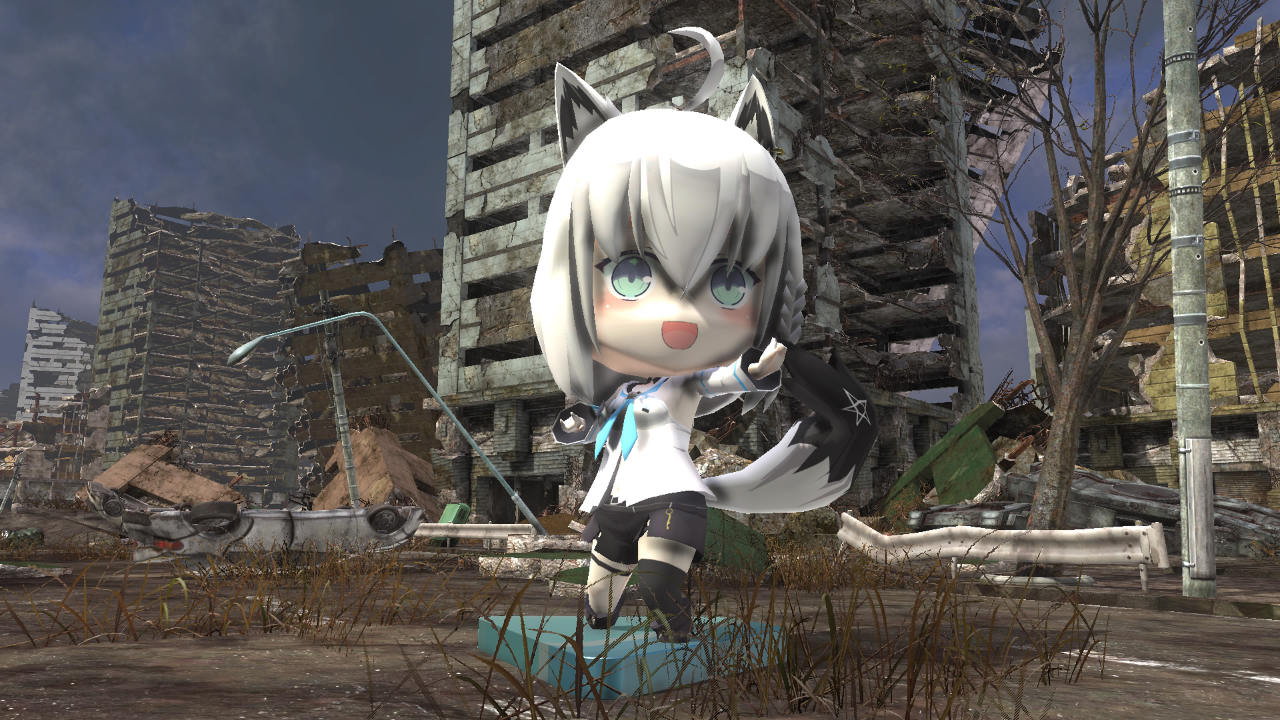 A piece of support equipment for the Wing Diver class will be available as a pre-order bonus, and those who purchase the game through the PlayStation Store will receive gears for the Air Raider and Ranger classes.