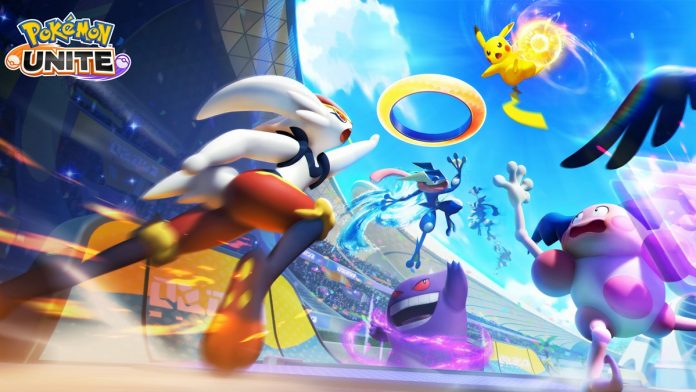 Written by. Nick Mosier based on the original Japanese article (original article's publication date: 2022-04-28 16:39 JST)

The Pokémon Company has officially revealed the "Unite Membership" paid subscription service for Pokémon Unite which gives subscribers a variety of perks for 1,150 yen (roughly $9.00) a month. The service is set to begin soon with more information regarding the exact date to be revealed in the coming days.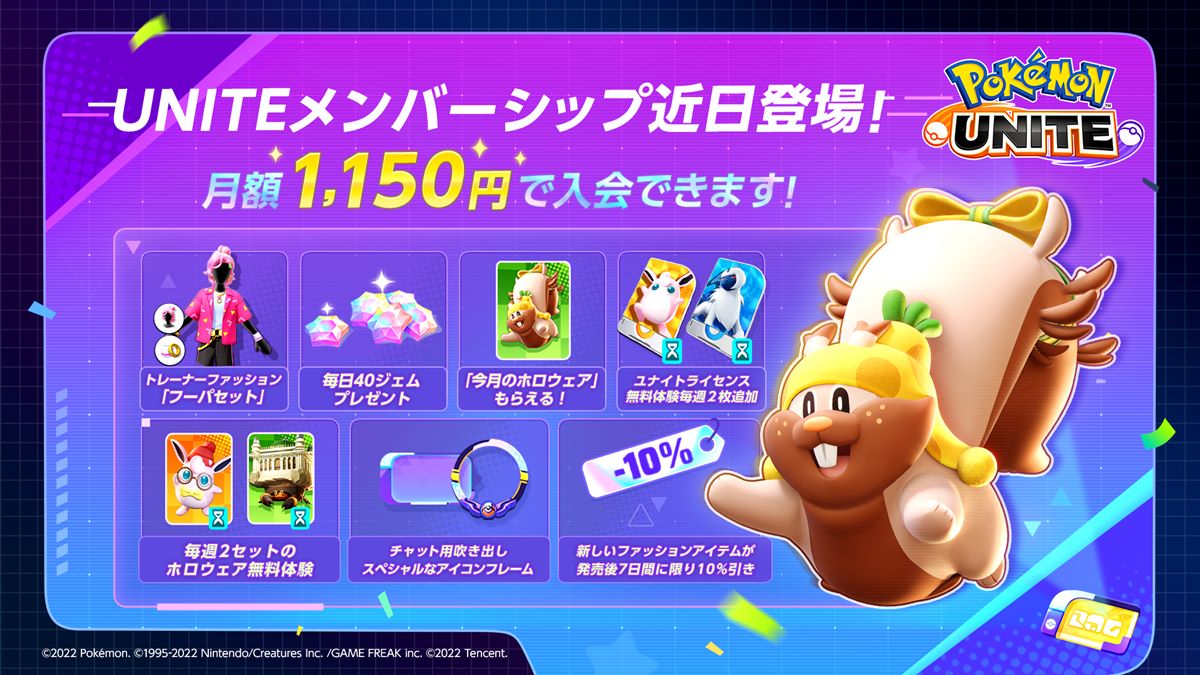 Pokémon Unite is a free-to-play multiplayer online battle arena, or MOBA. As for microtransactions, players can already purchase the game's Premium Battle Passes, cosmetic items called Holowear, and an assortment of other items using the game's premium currency called Gems.
Unite Membership members will receive 40 Gems each day. Over the course of a 30-day month, that comes out to 1,200 Gems for 1,150 yen which is roughly 1 Gem per yen. This exchange is comparable to the limited first-time purchase bonus players receive when buying Gems for the first time. While it is spread out over a month, it does come out to be a good value compared to just buying them from the shop.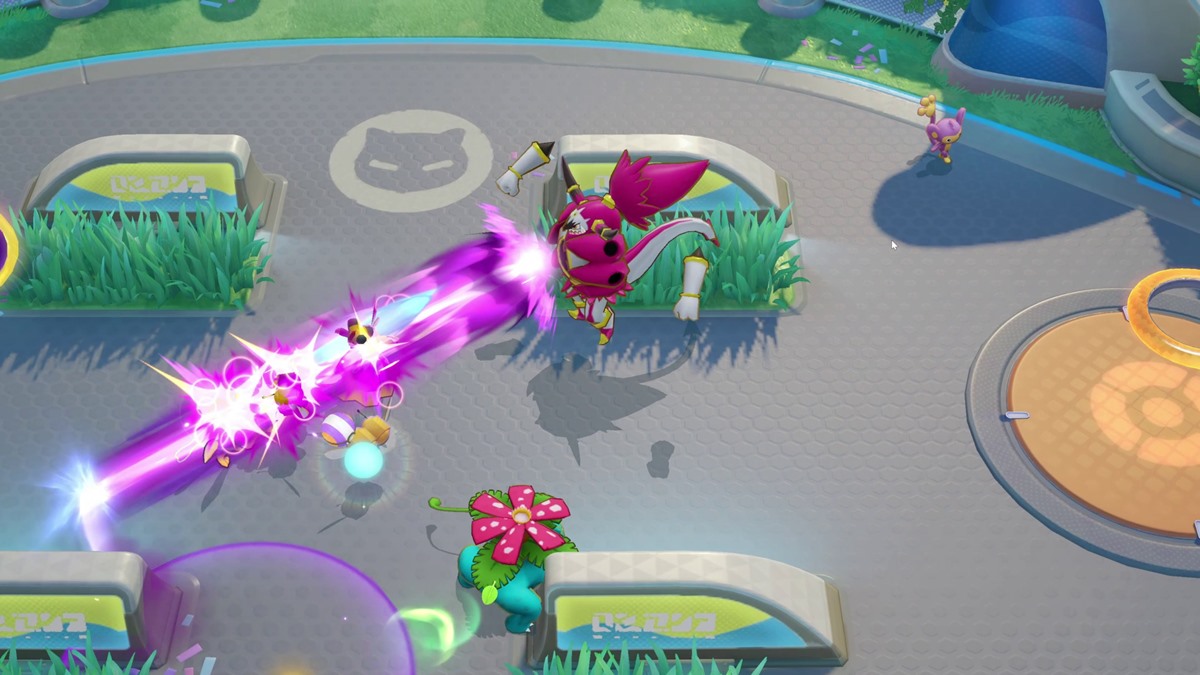 Other perks include a Hoopa-themed fashion set when subscribing, and a Holowear item each month. Subscribers also get exclusive chat bubbles and a special icon frame. Plus, they will receive two limited-time Holowear items and two Unite License trials each week, along with a 10% discount on new fashion items within 7 days of them becoming available. Potentially an enticing deal for the fashion loving Pokémon trainers out there.
Starting April 28, Pokémon Unite will be opening the curtain on its Season 7 Battle Pass. In addition, Pokémon Unite Day is set to begin on May 7. This event will unlock the entire roster for free for a limited time and give players Aeos Coin and Aeos Energy bonuses. It sounds like this event will be held for 2 days starting the first Saturday of each month from here on.