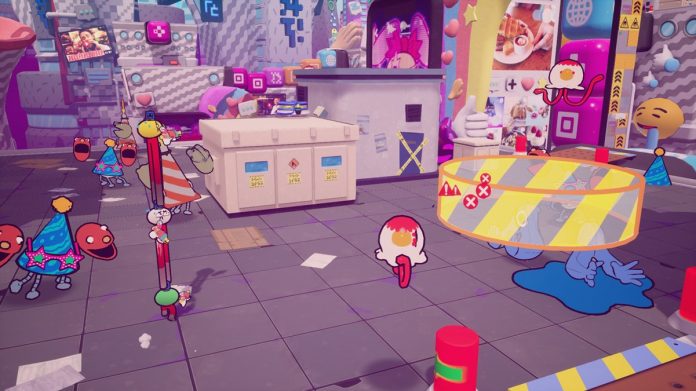 Written by. Nick Mosier based on the original Japanese article (original article's publication date: 2022-04-28 12:07 JST)

Skybound Games has announced Glitch Busters: Stuck On You for the PC, PlayStation 4, and Nintendo Switch. The game is scheduled to launch in winter of 2022.
Glitch Busters: Stuck On You is a third-person shooting/action game for up to 4 players. The game takes place in the distant future in an online world inhabited by AI. One day, the AI are attacked by mysterious viruses and the Glitch Busters have to jump into action to prevent everyone from getting infected. Players will grab their guns and shoot their way through stages crawling with viruses.
The main gimmick of Glitch Busters: Stuck On You are the actions that make use of magnets. A part of each player's body is a U-shaped magnet. It's possible to use the power of magnetism for actions like pulling, repelling, and tackling enemies. In the trailer, we can see players stacking up like a tower and using magnets like a hoverboard to move around. There's also a part where one player uses another like a steppingstone for a high jump before slamming down on top of some enemies with a powerful attack. It seems like players will need to coordinate and perfect their timing to unleash these cooperative attacks. There are also areas where players can pull off feats like running up walls. The title appears to have different faces and designs players can use to customize their character as well.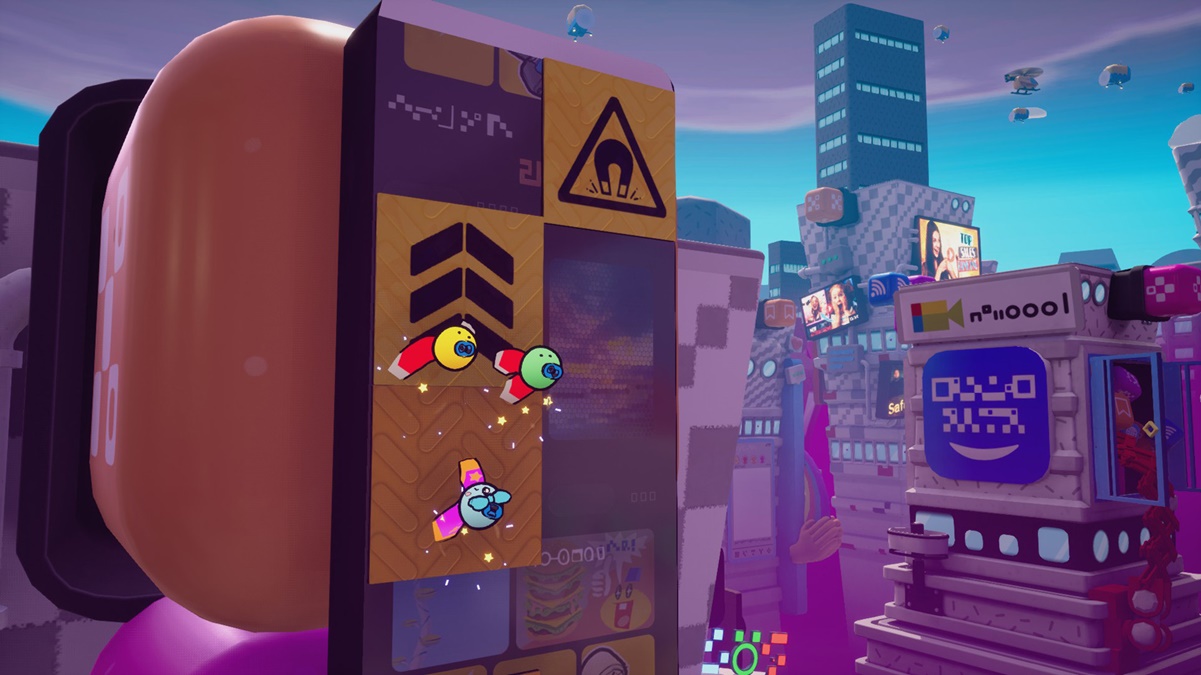 Glitch Busters: Stuck On You is being developed by the Japanese studio Toylogic. Up to this point they've been involved in the development of titles like Kid Icarus: Uprising, The Evil Within, and Super Smash Bros. Brawl. They've also released their own title, the multiplayer action game Happy Wars. As for recent releases, they were also involved in the development of NieR Replicant ver.1.22474487139… and the 3DS version of Dragon Quest XI. The Glitch Busters: Stuck On You team includes members such as director Yusuke Ochiai, lead producer Yoshiya Nishii, and associate producer Casey Moore.
The Glitch Busters: Stuck On You official website can be found here.