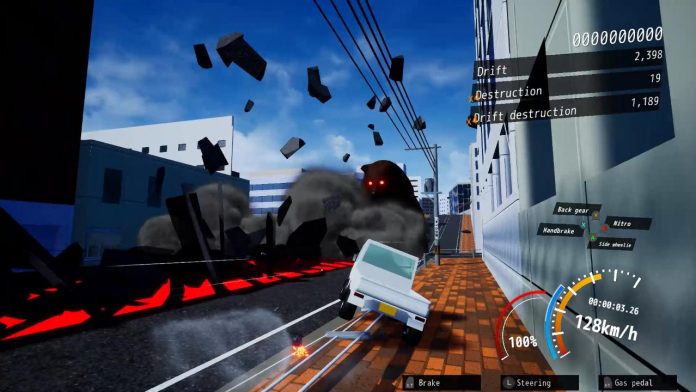 Written by. Nick Mosier based on the original Japanese article (original article's publication date: 2022-04-27 16:25 JST)

Japanese solo indie game developer TubezGames has opened a Steam page for DriveCrazy. The game is scheduled to enter Early Access in 2023 and will support both English and Japanese.
DriveCrazy is a high-octane driving action game where you drive your kei truck (Japanese mini track) through a collapsing Japan. The protagonist of the game is participating in a rally competition with their kei truck when suddenly people start disappearing and something begins chasing them. In order to not get caught and potentially disappear themselves, the driver puts it into high gear and drives for their life.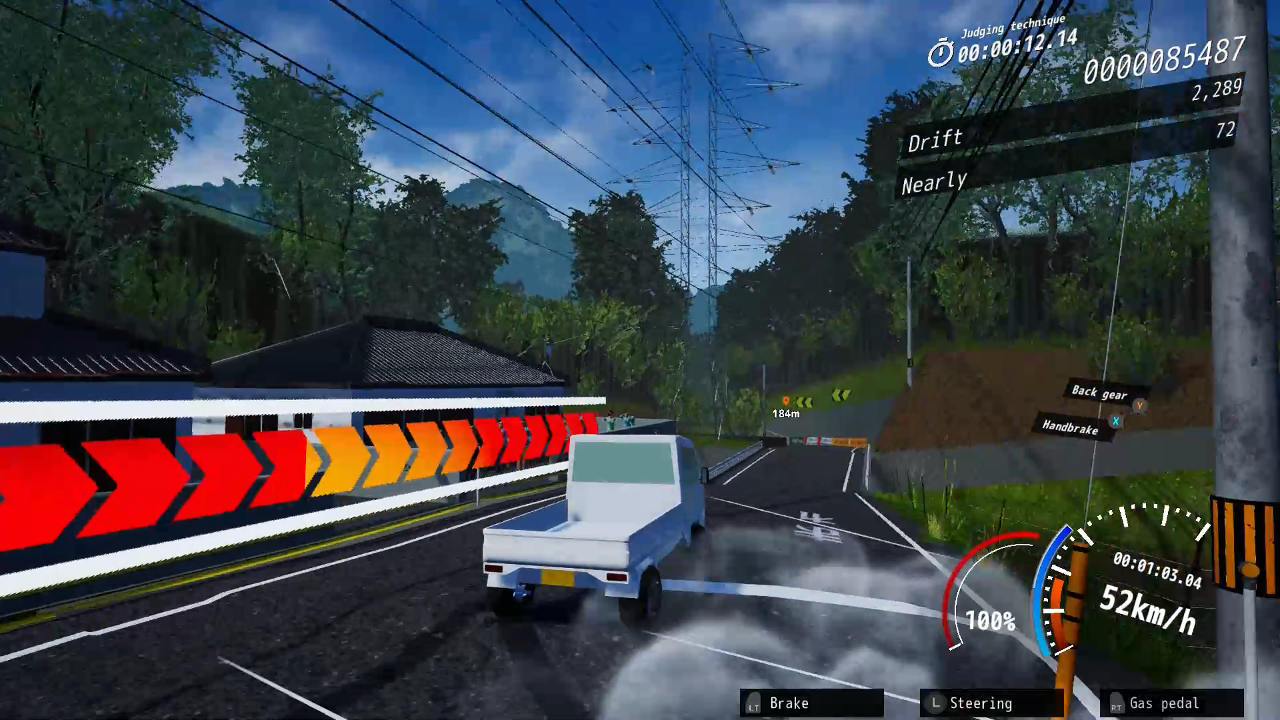 While driving, missiles, bears, and mysterious life forms will attack the kei truck as buildings crumble onto the roads and other obstacles draw near. Courses are dotted with things like abandoned cars and powerlines as well. But this is one sturdy kei truck that can power through most things that get in its way. Plus, it can drift, drive on walls, spin in the air, use nitrous, and pop wheelies. While not your average kei truck, it may be just the kei truck you need to blast through the high-speed stages of DriveCrazy.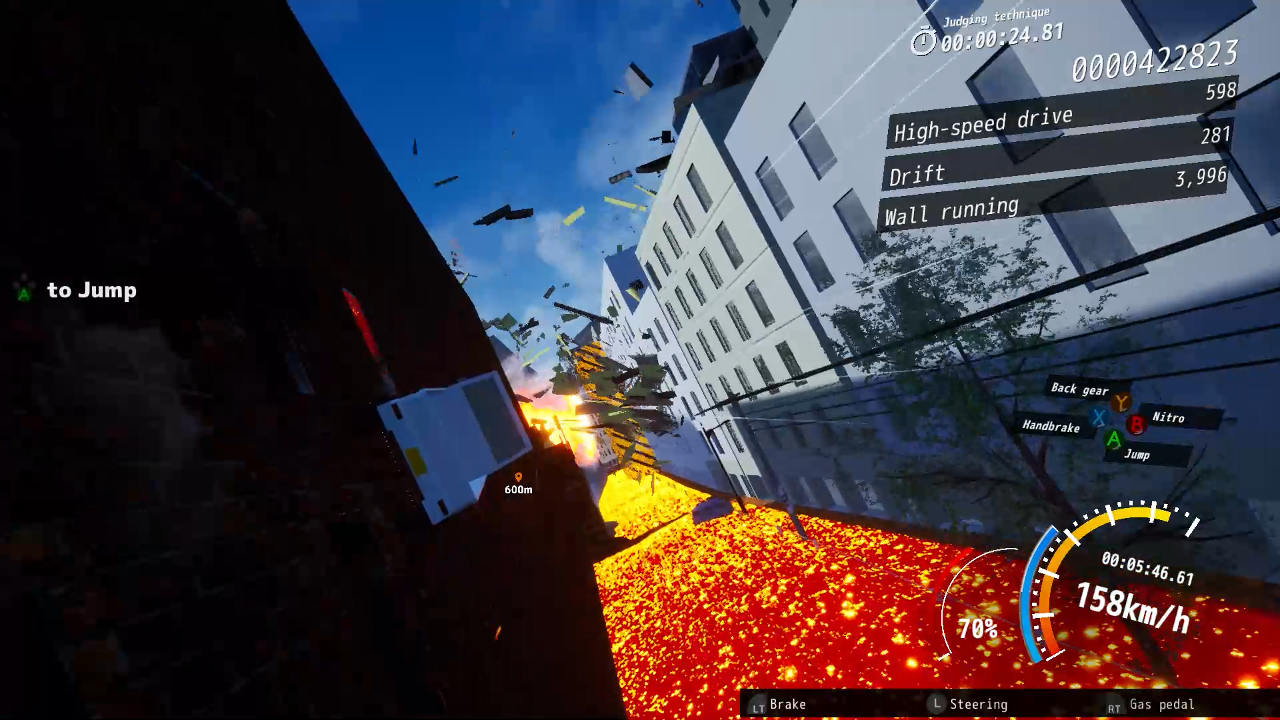 The game is being developed by TubezGames, who has previously released unique titles like the odd humanoid fishing game Grayman Sukui (Grayman Scooping) and the VR game Konnyaku Yashiki (Konnyaku Manor) where you scare people with konnyaku. A demo version of DriveCrazy was released in February of 2020. Compared to that demo, the controls are being modified, stages are being added, and a photo mode is being implemented along with other changes.
The game is being put into Early Access on Steam in order to get feedback from players. The price is expected to change as more stages get added, and the game is planned to be in Early Access for roughly one year. According to TubezGames, Early Access for DriveCrazy will begin in roughly a year as well.
DriveCrazy can be found here on Steam. The currently in-development demo can be downloaded from itch.io.