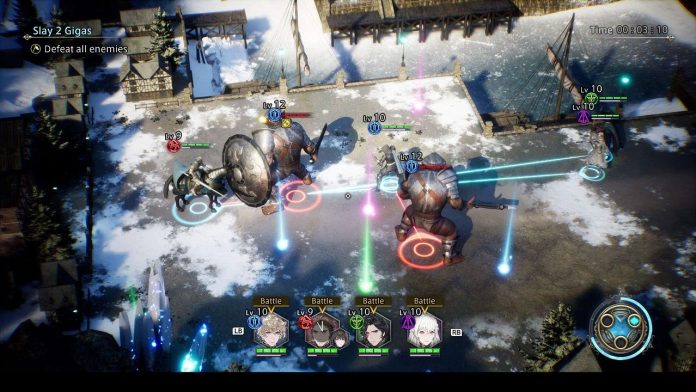 Written by. Ryuki Ishii based on the original Japanese article (original article's publication date: 2022-03-10 08:04 JST)

Square Enix has announced The DioField Chronicle for PS4, PS5, Xbox One, Xbox Series X|S, Nintendo Switch, and PC (Steam). It's scheduled to come out in 2022.
The DioField Chronicle is a new strategy RPG by Square Enix set in a world that blends fantasy, medieval, and modern-day influences. It'll feature an epic tale of war and honor, and "Real-Time Tactical Battle" (RTTB), a real-time combat system with an option to pause. Players will have to assess the situation and give orders to units while taking advantage of the environment and each unit's strength. There are a variety of skills, classes, and equipment that players can use to conquer the battlefield.
There's a home base where you can move freely to get ready for the next battle, like purchasing and researching new weapons, upgrading units, customizing team composition, and so on. The battles are depicted using a combination of diorama-style visuals and realistic 3D environmental art to give the game a distinctive look while maintaining visibility.
The DioField Chronicle is being co-developed by Square Enix and Lancarse (Monark and Persona Q2: New Cinema Labyrinth). Below are some of the key figures involved in the project.
Character designs: Taiki (Lord of Vermillion III and IV)
Concept art: Isamu Kamikokuryo (Final Fantasy XII and XIII)
Scenario design: Yuu Ohshima (Fire Emblem Awakening)
Composer: Ramin Djawadi, Brandon Campbell (Game of Thrones)
The official website can be found here.