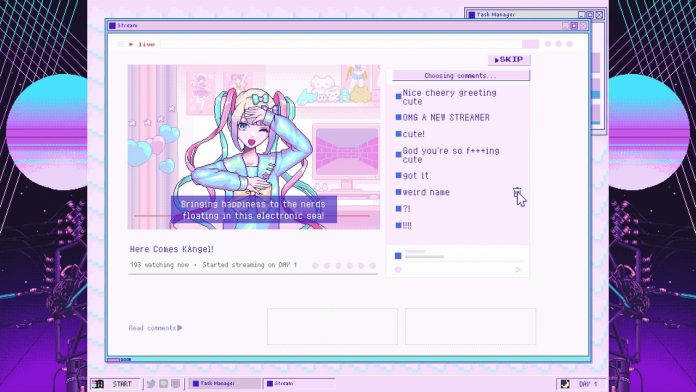 Written by. Ryuki Ishii based on the original Japanese article (original article's publication date: 2022-01-28 15:43 JST)

Japanese game publisher Why so serious has announced that NEEDY STREAMER OVERLOAD (known as NEEDY GIRL OVERDOSE in Japan) has sold over 100,000 units worldwide. The game came out just a week ago on January 21, and has received over 3,000 user reviews on Steam, with 95% of them being positive as of this writing.
Alongside the announcement of reaching the milestone, Why so serious also revealed that NEEDY STREAMER OVERLOAD is collaborating with Muse Dash by providing its theme song "INTERNET OVERDOSE."
A NEEDY STREAMER OVERLOAD-themed emoji pack designed to be used in Discord has been released as well. The pack contains emoji and stamps used in the game by the protagonist Ame-chan.
As the title suggests, NEEDY STREAMER OVERLOAD is a needy streamer-raising adventure game that follows the daily life of Ame-chan, an aspiring live streamer with a desperate need for social acceptance. You play as Ame-chan's "P," her producer and a significant other. Your initial goal is to guide her to become "the #1 Internet Angel (Streamer)" by raising her follower count to 1 million within a month.
She streams under her alter ego "OMGkawaiiAngel-chan" and starts out with only a handful of followers, so you have to mentor her as a potential popular live streamer. Help her amass devoted viewers and obsessed fans to "squeeze stupid amounts of cash out of her donation-happy otaku followers."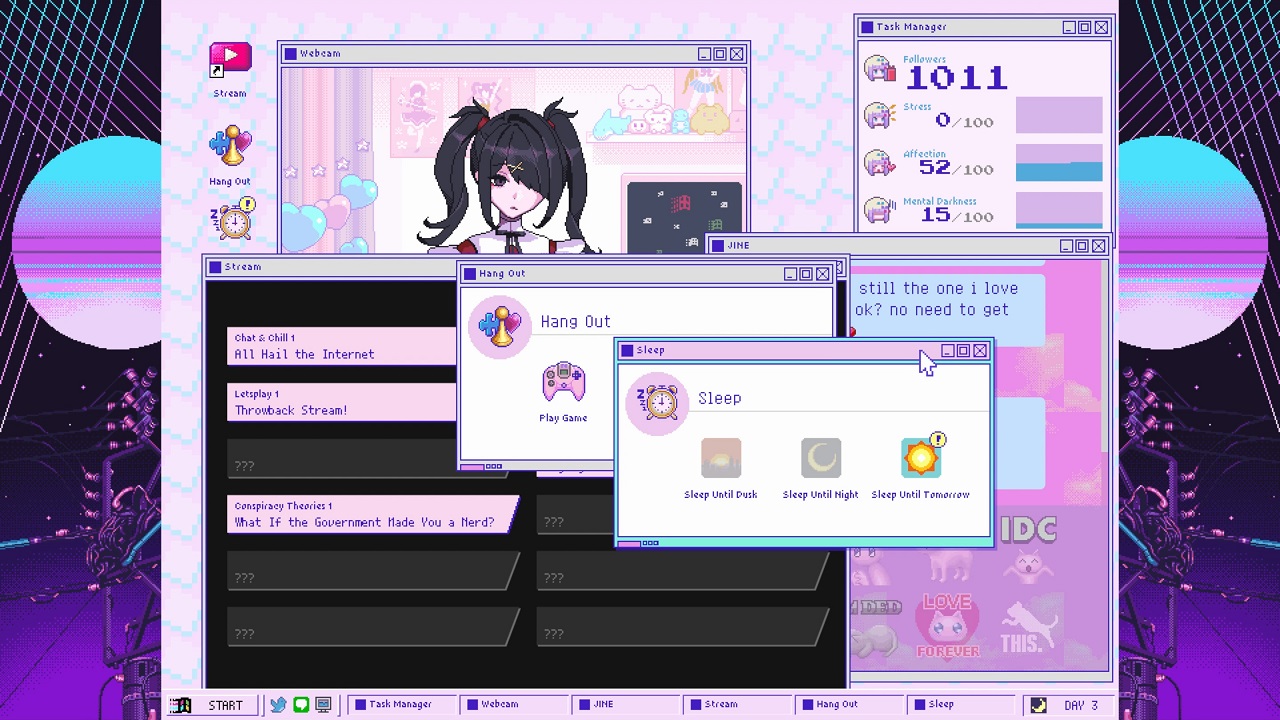 Ame-chan gets stressed out by sucking up to her viewers. Part of your job is to relieve her stress by taking her on dates, sending her on dates with other guys via online dating apps, and giving her psychotropics to take the edge off. To keep her motivated enough to continue her career pursuit, you have to balance her stress, affection (towards P), and mental darkness (mental well-being) level.
Ame-chan has a public account and a private account on social media. You can read her posts after a live stream or after she's done something in her off-time. You'll notice she has a tendency to act supportive and friendly in public while showing her true colors on her private account, which are dark and negative. You also get to see a glimpse of her unstable emotional condition through direct messages sent from her.
The game has multiple endings, including Ame-chan falling deeper into her depressed mental state, causing harm to P, ending up as a porn star, or improving her mental well-being to a point where she no longer needs to seek approval from her fans, prompting her to stop streaming. It's quite a unique game that focuses on the dark side of being a live streamer.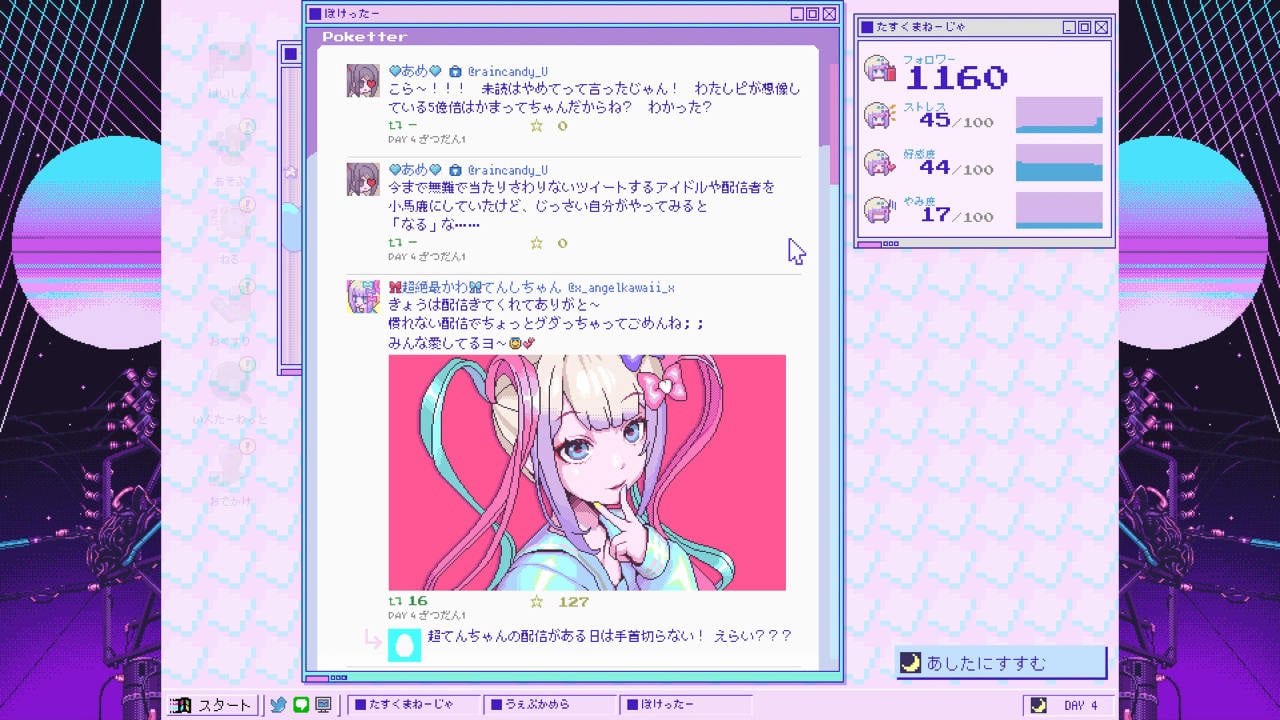 NEEDY STREAMER OVERLOAD is available on Steam.