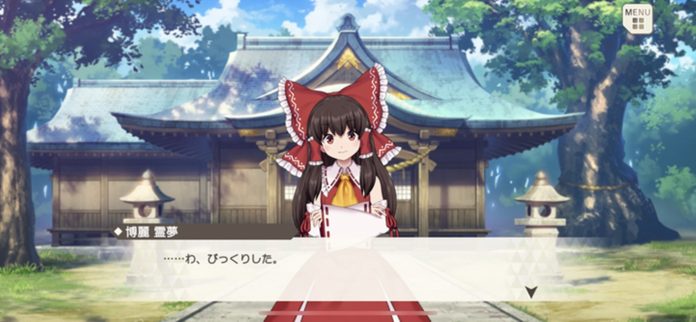 Written by. Nick Mosier based on the original Japanese article (original article's publication date: 2022-01-20 19:03 JST)

Social media in Japan was temporarily buzzing about Reimu Hakurei, the protagonist of the Touhou Project. Many Twitter users could be seen posting about an announcement that's been playing in Japan's convenience stores where a woman speaks and introduces herself as Reimu Hakurei.
Reimu Hakurei is a character that has appeared in nearly all titles of the shoot 'em up series Touhou Project. However, series creator ZUN intentionally took a stance to not include voices for the game's characters, and official titles in the series developed by ZUN have not had them. Because of this, hearing an announcement in a convenience store where someone introduces herself as Reimu Hakurei has surprised some fans.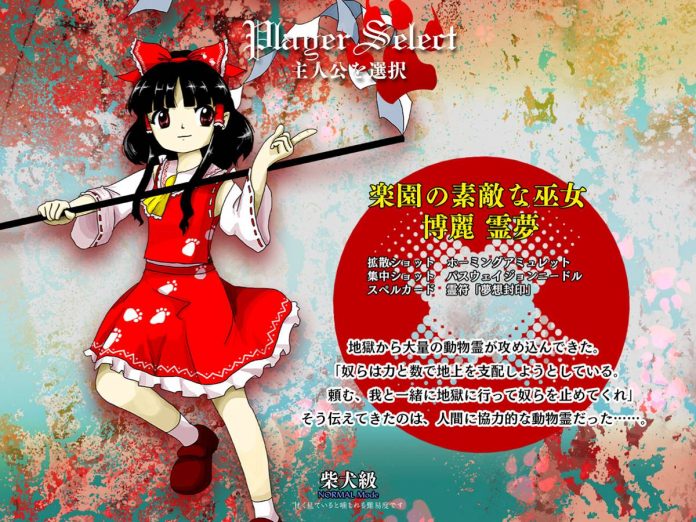 The announcement is part of a campaign from the Lawson convenience store chain in Japan that began on January 18. The campaign is part of a collaboration with the game Touhou Danmaku Kagura, an officially licensed derivative work in the Touhou Project series. The title is a rhythm action game featuring many characters from the series, most of which have voices in the game.
The announcement that's playing in these Lawson stores is to notify customers about the collaboration with Touhou Danmaku Kagura, and the voice actor featured is the same person from the game, Kaede Yuasa.
The posts by confused fans on Twitter are likely from fans of the series that weren't aware of Touhou Danmaku Kagura. They seem to think the voice is off-putting, as some have said the voice is different than they imagined or that Reimu isn't actually that friendly. Some people ridiculed it further by saying, "it's the voice of a woman who thinks she's Reimu Hakurei."


Derivative works based on the Touhou Project having voice acting isn't rare, though. But until the 2010's, voice acting in these derivative works was mostly done by amateurs. One special case where professionals were used was in the doujin/hobbyist anime Musou Kakyou: A Summer Day's Dream. While it was praised for its quality, some fans were concerned and upset that it might be mistaken for an official work and not a doujin project.

While using professional voice actors was unusual for derivative works of the Touhou Project in the 2000's, things have been changing in recent years. This is likely due to the appearance of officially licensed derivative works in the series. In 2014, Sony Computer Entertainment Japan Asia announced the "ZUNxPlayStation Project." The project aimed to make playing derivative Touhou Project games available on the PlayStation platform. The project was later changed to "Play Doujin!" and expanded the range of genres to include more doujin games.
Up until that point, ZUN had forbidden derivative works from being sold on consoles. But with Sony's project being approved by ZUN, it was now possible. Example releases include Fushigi no Gensoukyou – THE TOWER OF DESIRE – and Gensou no Rinbu.
As a result, some of these Touhou Project derivative works were released not as fan games, but as indie games. Japanese game publisher Phoenixx released titles like Gensou Skydrift, and Active Gaming Media, the owner of this website, released titles like Touhou Luna Nights and Gensokyo Night Festival under the indie game brand PLAYISM.
And in recent years, not only doujin groups, but game development studios have been making officially licensed derivative works based on the Touhou Project. In 2019, Quatro A, a subsidiary of Aniplex, released Touhou Cannonball, and 2020 saw the releases of Touhou LostWord from Good Smile Company and Touhou Spell Bubble from Taito. 2021 then brought the release of Touhou Danmaku Kagura from DeNA.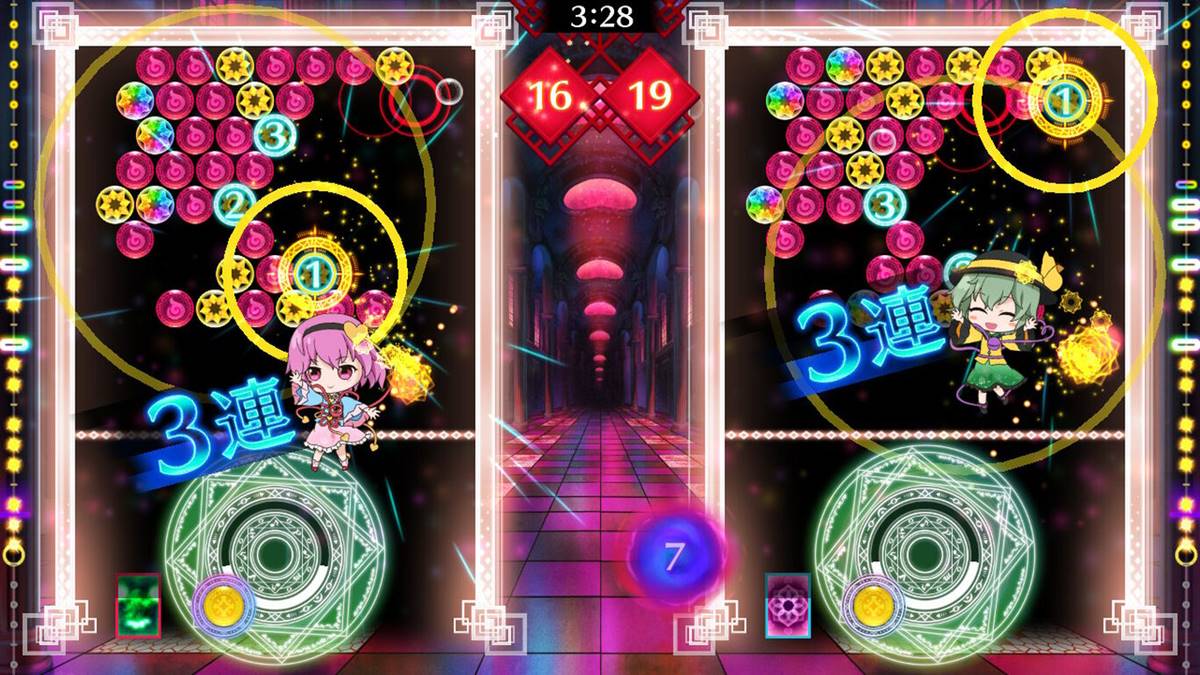 And with companies that have some financial firepower behind them getting their hands on the Touhou Project, the use of professional voice actors has been increasing. Plus, the Touhou Project has been able to reach more mainstream audiences since coming to consoles. Because of all these gradual changes, we can now hear Reimu's voice playing over the speakers at the convenience store.
With that being said, there are likely a number of longtime fans that weren't aware of more recent changes that have come to the series. And it's those fans that are likely surprised when they hear a Touhou character's voice while doing some quick shopping.
Touhou Project characters leave different impressions on different people. For that reason, some fans are opposed to the idea of a specific voice for a specific character. Touhou LostWord intentionally tried to avoid concretely establishing the image of characters by providing three different types of voices for each one. It also looks like some fans are interpreting the voice heard in Lawson stores as, "well that's just the Reimu of Touhou Danmaku Kagura."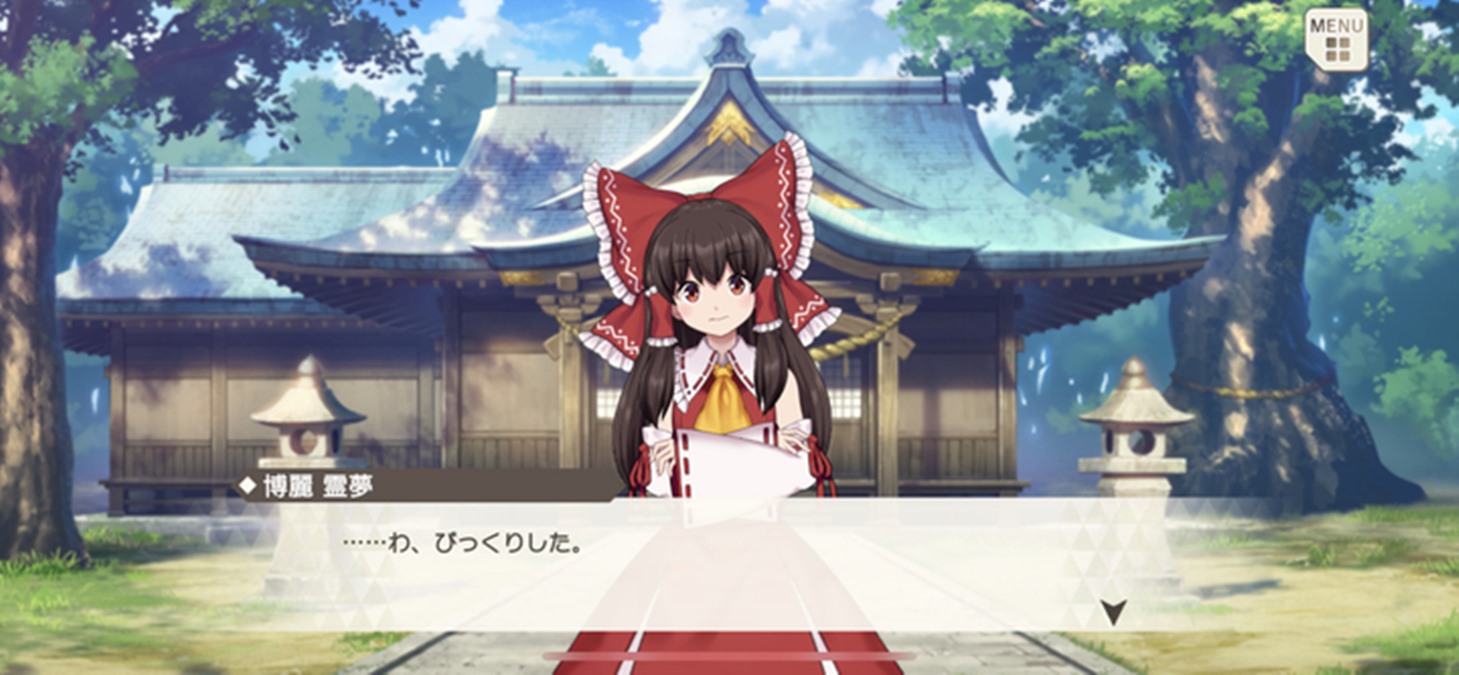 This incident has brought attention to something called "Yukkuri" as well. "Yukkuri" is something of a meme where illustrations were made from ASCII art of Reimu and Marisa on Japanese message boards and combined with SofTalk synthesized voices. See the video below for an example.

These kinds of "yukkuri videos" are famous in Japan and many people who aren't even aware of the Touhou Project have seen a yukkuri video. Because of that, there are people that think Reimu's voice is actually a Softalk synthesized voice and posted to Twitter in confusion when they heard Reimu performed by a human. If one thing is for sure, this instance has shown just how far Reimu and the Touhou Project have become ingrained in internet culture.