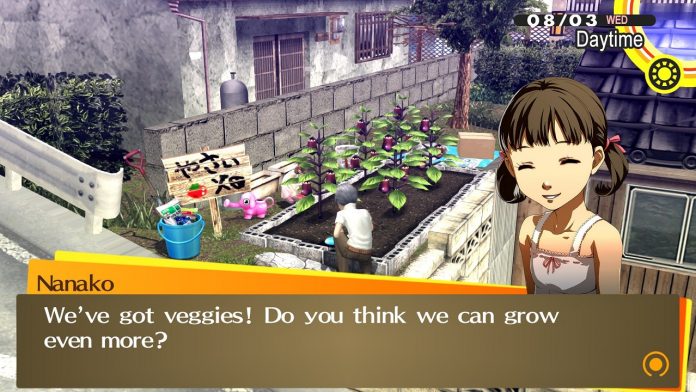 Atlus has released the video and livestreaming guidelines for the remastered versions of both Persona 3 Portable and Persona 4 Golden.
When the Steam version of P4G was released in June 2020, Atlus sent out a message that asked players to refrain from sharing the ending of the game when uploading videos or streaming. In the guidelines for the new remasters, there are no restrictions being imposed on the livestreaming or uploading of videos from either P3P or P4G, provided that it is being done for private use and is not for profit.


Persona 3 Portable was first released for the PSP in 2009 and is an enhanced port of the original Persona 3, which was released for the PS2 in 2006. It included additional features like the option to choose a female protagonist and also made a number of changes to the battle system.
Persona 4 Golden was first released for the PS Vita in 2012 and is an enhanced port of the original Persona 4, which was released for the PS2 in 2008. It included a number of additions like new character Marie, an expanded story with new events scenes, and much more.
Up until now, streaming guidelines for games in the Persona series have always denoted sections of the game that players were prohibited from streaming. For example, in the Persona 5 Royal Video & Livestreaming Guidelines that were released in October 2022, players were asked to refrain from posting any part of the game that takes place from the in-game date of December 12 up to the ending.
As mentioned earlier in the article, the guidelines for the Steam release of P4G prohibited players from streaming or uploading the ending of the game. However, in the guidelines for these new remasters (the new guidelines apply to the Steam version of P4G as well), there are no longer any sections that cannot be streamed.


Considering that both these remasters are being released over ten years since the original P3P and P4G, it's likely that most players will already know the stories of each game. This may be the reason that Atlus chose not to impose any streaming restrictions this time around.



Written by. Marco Farinaccia based on the original Japanese article (original article's publication date: 2023-01-12 17:46 JST)