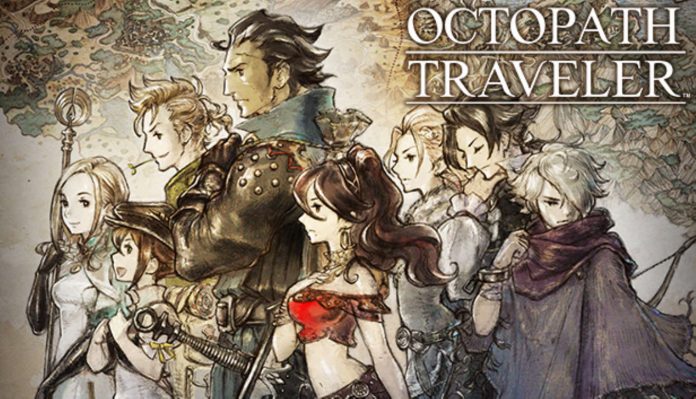 Written by. Ryuki Ishii based on the original Japanese article (original article's publication date: 2021-12-20 14:22 JST)

Square Enix has announced Octopath Traveler TRPG Rulebook & Replay in Japan. As the title suggests, it includes a rulebook for a TRPG based on Square Enix's Octopath Traveler, along with a replay. It's scheduled to come out on February 28, 2022, for 2000 yen (approx. $18).
Octopath Traveler is an RPG co-developed by Square Enix and Acquire. It originally came out for Nintendo Switch in 2018 and Steam in 2019 and has shipped more than 2 million units worldwide as of March 2020. The Xbox One version was released later in March of 2021. Players follow the adventures of eight travelers on a journey across the perilous world of Orsterra. The game incorporates new game mechanics such as field commands and the Boost Point system into a traditional RPG format. A prequel called Octopath Traveler: Champions of the Continent was released for iOS and Android on October 28, 2020 (available only in Japan).
The store page for the new TRPG describes the product as an analog game set in the world of Octopath Traveler. Players will create their own characters and stories to set off on an adventure. The game design is being handled by Yura Kubota, a game designer at Far East Amusement Research (F.E.A.R.) who has worked on a number of TRPGs in the past. Kubota handled the scenario and world setting for Octopath Traveler as well, making them a perfect fit for a project like this.
F.E.A.R. is part of the TRPG rights group that recently established a derivative work guidelines for TRPGs (related article, in Japanese). Fan works are allowed if the established procedures are followed, so maybe the publication of the official rule book will spark the creation and sales of original scenarios and replays.
This isn't the first time a TRPG replay of Octopath Traveler has been released. F.E.A.R. wrote a TRPG replay for the videogame's official guidebook released back in July of 2018. In it, Kubota acted as the game master, and Kakunoshin Futsuzawa, the game's writer, acted as the player.
However, according to Kubota, the game design of the new TRPG rule book is different from the one used in the past. Kubota mentions that they have created a new game system more fitting of Octopath Traveler.
Octopath Traveler TRPG Rulebook & Replay is set to release on February 28, 2022, in Japan.