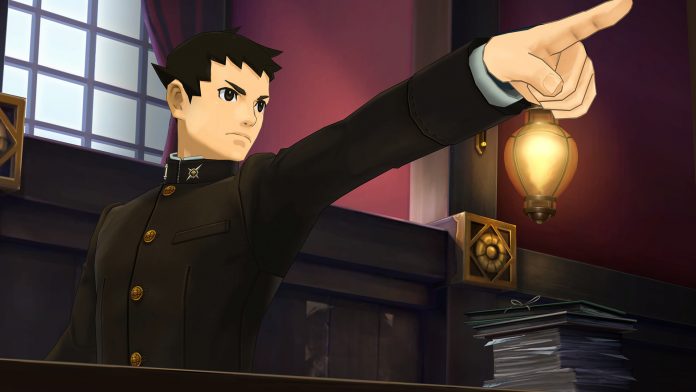 Capcom announced that Ace Attorney characters will be used on posters and other materials as part of a youth crime prevention campaign in Osaka prefecture, Japan.
Capcom has been cooperating with local governments and police departments since 2009 to promote economic and cultural activity, crime prevention, and to encourage voting. For example, other Capcom series such as Street Fighter and Mega Man have been used in campaigns to promote cyber security and to raise awareness around phishing scams.
The company states they received a request from the Osaka Police Department regarding the prevention of youth marijuana usage that has been increasing in recent years, and it was decided that Ace Attorney characters would be used for the first time in such a campaign to do just that.
While some countries allow marijuana to be used for medical and recreational purposes, in Japan, marijuana possession, distribution, and cultivation are illegal and come with stiff punishments.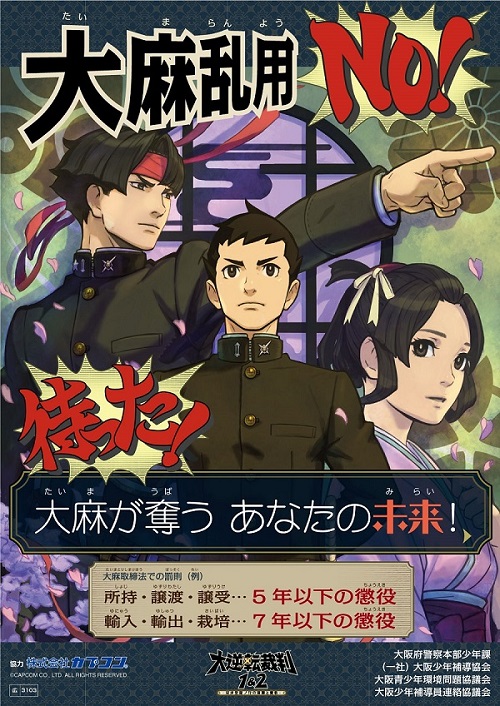 The poster features Ryunosuke Naruhodo, Susato Mikotoba, and Kazuma Asogi with the series' iconic speech bubbles telling readers to say "No!" to marijuana usage. The lower portion says, "Hold it! Marijuana will steal your future!" in a textbox reminiscent of those in the actual games, and proceeds to list penalties revolving around things like possession and distribution.
As the series celebrates its 20th anniversary this year, characters from The Great Ace Attorney Chronicles will be printed on 6,000 posters and 4,000 pamphlets packaged with masks. The materials will be posted in train stations, educational institutions, and local police stations around the prefecture starting on December 9. The company says they also want to work towards tackling issues facing society such as climate change.
If you want to make sure justice is served, The Great Ace Attorney Chronicles is available now on Nintendo Switch, PlayStation 4, and PC (Steam).