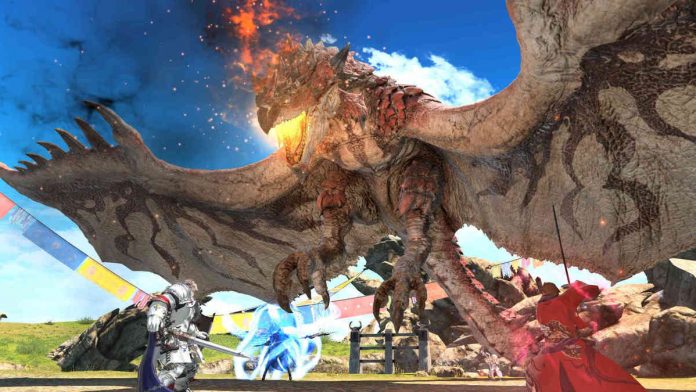 Publication date of the original Japanese article: 2021-12-01 19:32 (JST)
Translated by. Ryuki Ishii

Square Enix released the preliminary patch notes for Final Fantasy XIV: Endwalker and it seems like they are making a change to the Monster Hunter: World collaboration content, the Great Hunt/the Great Hunt (Extreme). Patch notes state that "a new visual indication when shattering Rathalos's tail has been added."
The Japanese version of the patch notes makes it a bit more clear as to what it means by saying that they are adding depiction of tail mutilation for Rathalos. The Warriors of Light are excited by this, and "Rathalos' tail (リオレウスの尻尾)" is trending on Twitter in Japan, more so than other new information included in the patch notes.



The Great Hunt collaboration quest was added to FFXIV in August 2018. It asks you to hunt down a stray Rathalos and doing so will reward you with special items. The quest makes use of mechanics from Monster Hunter: World, making the experience different from the usual FFXIV battles.
However, the collaboration content had certain restrictions in terms of visual expression. In the Monster Hunter series, players can cut off monsters' body parts. That isn't the case in FFXIV. There's no graphical change to Rathalos' character model even if the tail is destroyed.


Naoki Yoshida, the producer/director of FFXIV, mentioned this at the time in "Final Fantasy XIV Letter from the Producer LIVE Part 45." He explained that they could not implement any depiction of "mutilation/body-cutting" because it wasn't approved by CERO, the game rating organization in Japan, to be included in the game. According to Yoshida, developers/publishers can only apply to add "categories of representation" when a physical edition of a game is being released.
More than three years have passed, and now the FFXIV team is making tail mutilation possible with the release of patch 6.0. Square Enix is releasing the physical Final Fantasy XIV: Endwalker Collector's Edition, so it is likely that they took this opportunity to apply for the change.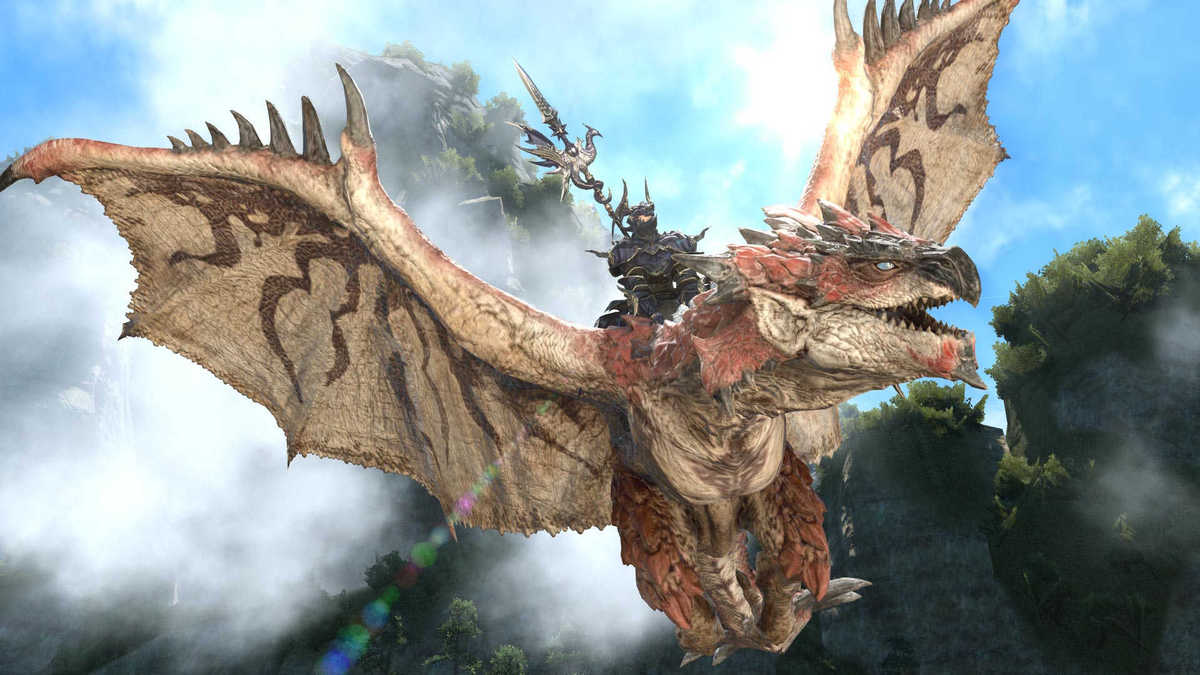 I wonder if the company went out of its way to get the approval just for the Rathalos' tail. Looking back at the past scenarios of FFXIV, there have been NPCs whose bodies were cut in half or lost parts of it. Maybe the Endwalker expansion will bring with it other "mutilation/body-cutting" scenes as well.
With the release of the preliminary patch notes, players' anticipation for the new expansion is building up. FFXIV's Endwalker will be available for Early Access on December 3 and will be officially released on December 7.
© 2010 – 2021 SQUARE ENIX CO., LTD. All Rights Reserved.