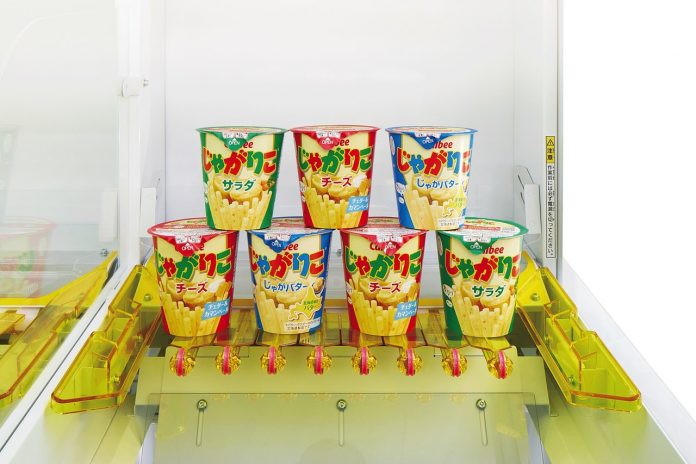 Publication date of the original Japanese article: 2021-11-25 21:08 (JST)
Translated by. Nick Mosier

On November 25, Marvelous announced that they are rolling out their new prize game machine, the TRYDECK, in arcades across Japan this month. Each attempt will cost 100 yen (roughly $1).
In November of 2017, the company's amusement division launched a new kind of independently developed prize machine called the TRYPOD. Marvelous says the TRYPOD created a new demand in the market and was a big success, and that they put that success to good use in developing the TRYDECK.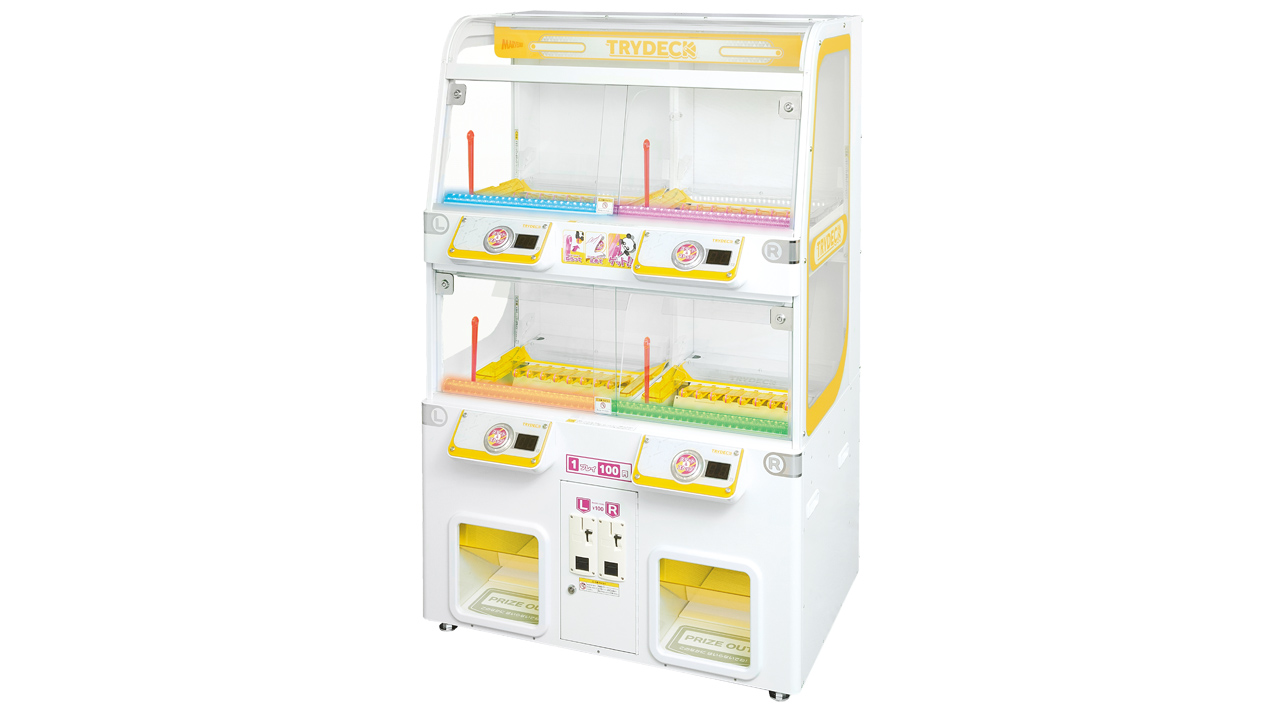 They describe the TRYDECK as being a successor to the TRYPOD that not only retains the analog fun of prize games but uses it in a brand-new way. The TRYPOD features a hole in the middle of the machine blocked by several arms. By stopping the light of the roulette wheel on the position of one of the arms, it will retract. Successfully break the balance of the items stacked over the hole by retracting the arms, and you'll receive those items as your reward.
The new TRYDECK introduces a new way to make use of these mechanical arms. Within the machine, there are multiple table arms lined up like a platform to hold prizes. When the game starts, a pink action arm moves back and forth. Press the button and the action arm will swing downward. If you can successfully hit and knock down the table arms, you get to claim the prizes that they were supporting. It looks like the best strategy for doing this is aiming for the pink stripe that goes down the middle of the table arms.




The machine itself is very compact and divided into 4 playing fields across 2 levels. They say it works for holding everything from small keychains to large plush toys. Across the various arcades out there, it's likely we'll see it used for a wide variety of prizes. The machine is also equipped with a flashy LED lighting system that makes the prizes pop. If you're living in Japan and are interested, how about heading to a nearby arcade and giving the TRYDECK a try?