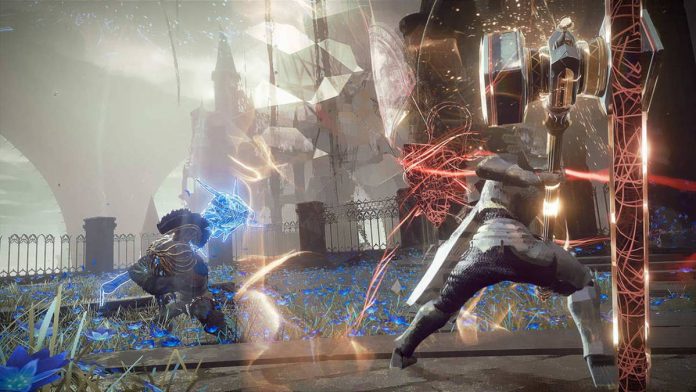 Publication date of the original Japanese article: 2021-11-25 20:36 (JST)
translated by. Ryuki Ishii

Square Enix has confirmed that Babylon's Fall indeed borrows gear assets and emotes from Final Fantasy XIV. Yosuke Saito, the producer of Babylon's Fall, made the announcement on the game's official website and acknowledging the rumor pointed out by the game's Closed Beta Test participants. In fact, it was Naoki Yoshida, FFXIV producer/director's idea to reuse them.
Saito explains, "When I gave my BABYLON'S FALL presentation at a company meeting, FINAL FANTASY XIV Producer & Director Naoki Yoshida was also in attendance and offered his help, to which I replied, 'Yes, please!' This is how the plan came to fruition. We then carefully implemented the data while closely coordinating with the FINAL FANTASY XIV team."
The most recent Closed Beta Test was held last week, and players were posting screenshots of the game on social media, questioning the origin of the gear assets as they strongly resembled those found in FFXIV. Some players even recreated Babylon's Fall gear combinations in FFXIV to emphasize the resemblance.
Twitter user Hina made some side-by-side comparisons. You can tell from the screenshots in the tweet above that Babylon's Fall gear assets do resemble Custom-made Cuirass, Twinsilk Hood of Casting, Valerian Archer's Acton, and Filibuster's Gambison of Aiming from FFXIV.
Even the position of the pockets and decorations match in every detail. It's no wonder that FFXIV players who participated in Babylon's Fall CBT noticed the similarities. However, Babylon's Fall borrowed these assets with the FFXIV team's consent. As mentioned above, it was FFXIV producer/director Yoshida's idea to use them in the first place.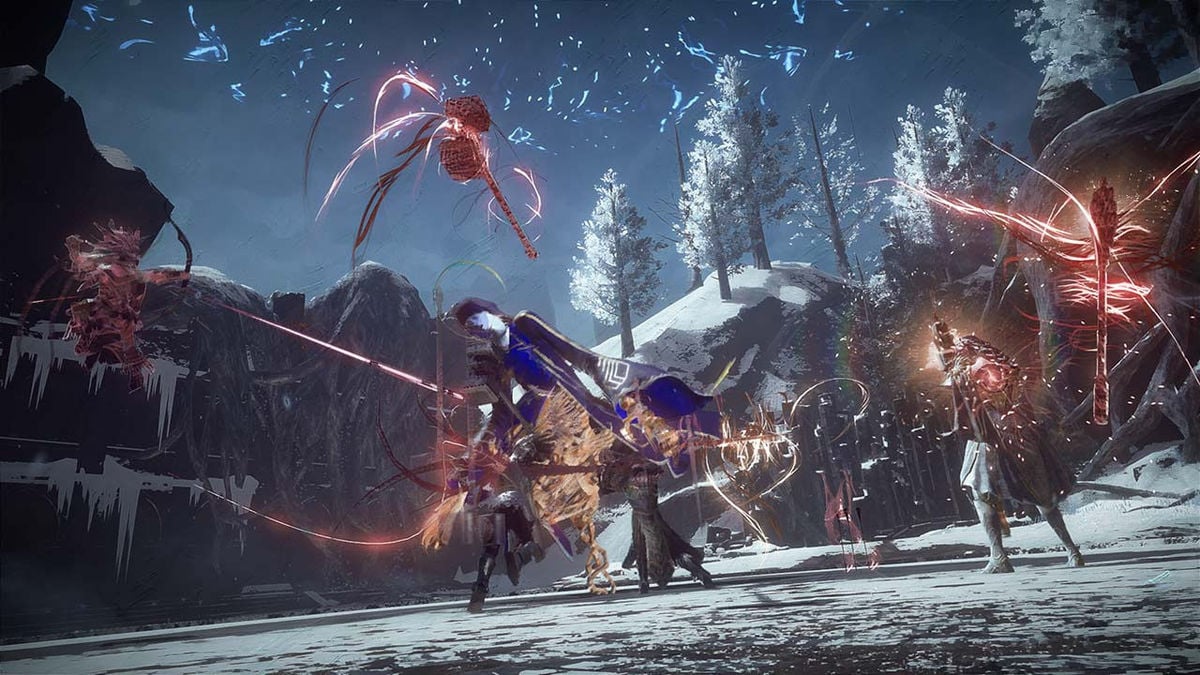 As to why Yoshida decided to make this offer, Yoshida commented, "I thought, 'Preparing all of the gear variations needed for the gameplay is going to be really difficult.' After all, a hack-and-slash game is far more enjoyable when numerous items and gear are available." He also pointed out that since Babylon's Fall is a brand-new title, "we can't give it an unlimited budget." So Yoshida decided to let Babylon's Fall team use some of their assets. "We have so many, it'd be a shame to limit them to FFXIV alone."
That doesn't mean Babylon's Fall team is just copy-pasting the assets, though. "Subtle design changes and adjustments" are being made in order to fit into the game's world. And thanks to Yoshida's helping hand, Babylon's Fall team can implement "a much wider variety of gear and emotes in the game" than they had originally planned. "Just to be clear though, the visuals of most of the gear that players aim to obtain in-game are unique to Babylon's Fall," added Saito.
From what I (the original author of this article) can tell so far, the assets provided by the FFXIV team were all designed between the release of A Realm Reborn (2013) and Stormblood (2017). In FFXIV, the most powerful gear changes every few months, and equipment from the past rarely gets another chance to shine. It can be said that these gear assets that were lying dormant in FFXIV have been given another chance to play an active role in the conquest of Babylon.
While it is natural for the company to reuse assets from other internal projects, the fact that such a careful explanation was given can be attributed to Yoshida and Saito's character and their willingness to communicate openly with users. And I suppose Square Enix wanted to clear this community concern out of the way before the game launches.

Babylon's Fall is a co-op multiplayer action RPG being developed by Square Enix and PlatinumGames. The player takes the role of a sentinel, a warrior equipped with special armor called Gideon Coffins, and aims to conquer the Tower of Babylon.
Closed Beta Tests had been held three times so far. The latest CBT which took place between November 15 and November 17 (PST) made adjustments to the game's "brushwork style" visuals to improve visibility and made various balance changes to the weapons.
Babylon's Fall is scheduled to release for PS4, PS5, and PC (via Steam). The release window is yet to be announced. FFXIV's Endwalker expansion is scheduled to release on December 7.





© 2010 – 2021 SQUARE ENIX CO., LTD. All Rights Reserved.
© SQUARE ENIX CO., LTD. All Rights Reserved. Developed by PlatinumGames Inc.