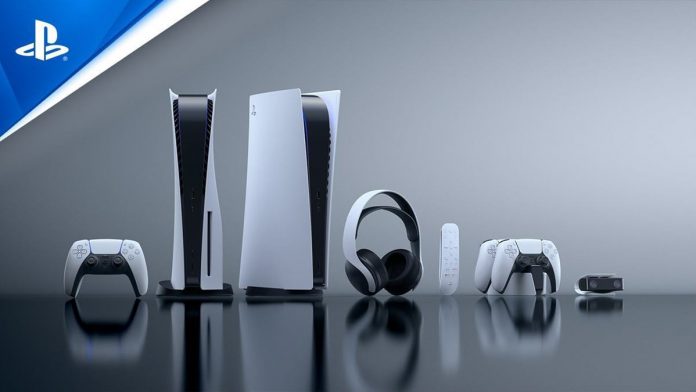 Publication date of the original Japanese article: 2021-11-24 17:23 (JST)
Translated by. Nick Mosier

GEO, a games and media retailer in Japan, are rolling out new measures to combat PlayStation 5 reselling. When the product is handed over to the customer, the customer must mark an "X" on the packaging.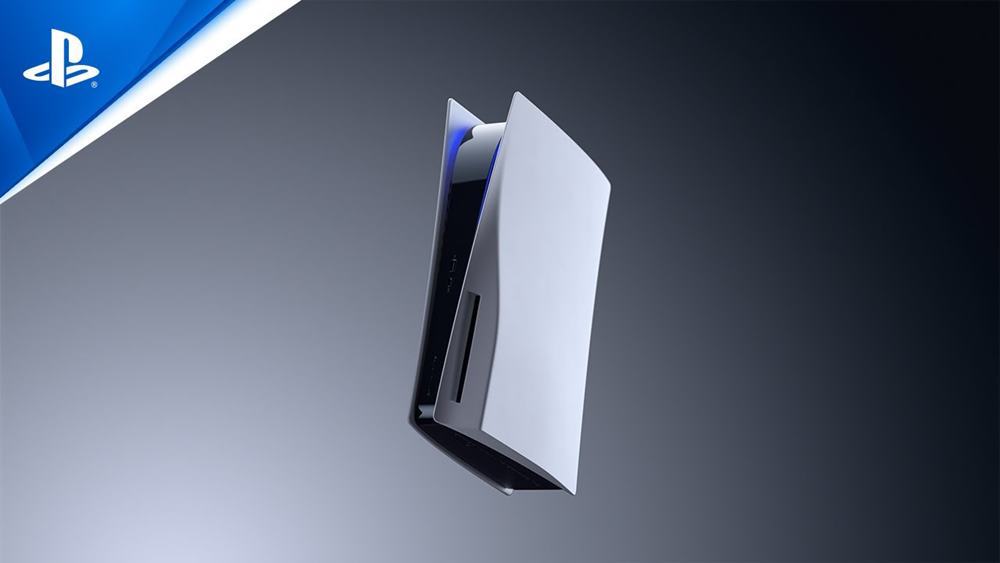 Ever since Sony's launch of the PlayStation 5 in November of last year, supplies have been short all around the world. While many players are having trouble getting their hands on a PS5, reselling is being viewed as a big problem. Gamers have been raising their voices to criticize retailers over the issue, while people in some regions have been taking matters into their own hands.
One example is in India, where players have come together to report any listings of PS5 consoles they see above retail price and getting the listings removed (related article in Japanese). In Japan, electronics retailer Nojima made a splash by taking measures against reselling, and it looks like GEO is doing the same.
The target of GEO's plan is PS5s being sold in a lottery through the retailer's own app. Between November 22 through the 25, they are accepting entries into a lottery for a chance to purchase a PS5. When you open the app and check the application page, there's a large red warning waiting for potential purchasers. "In order to curb reselling, you will have to mark an 'X' on the packaging of the controller at checkout." It also warns that if you refuse, your lottery entry will become void.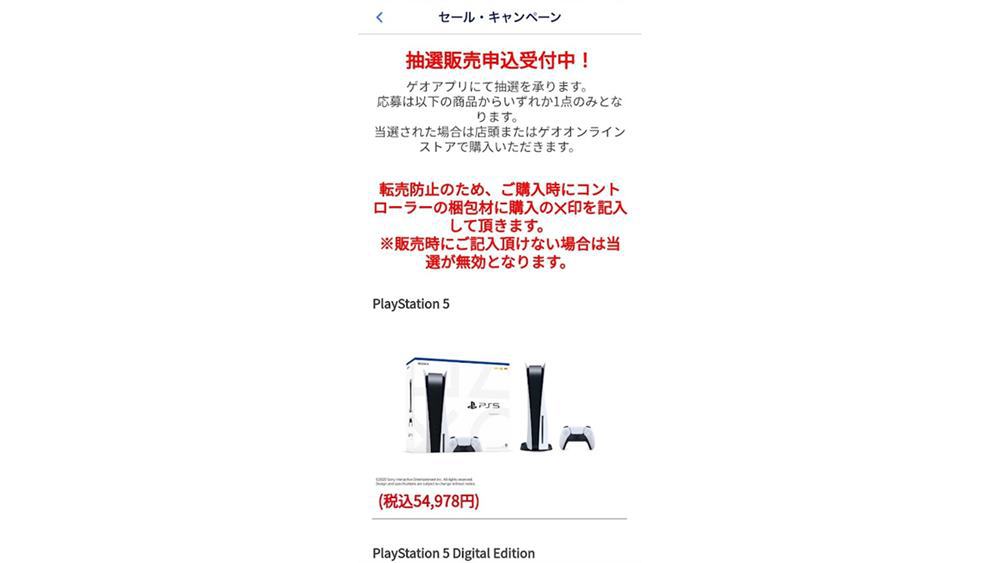 This is likely to clearly delineate the item as not being brand new. The packaging having a mark on it will lower the value slightly, and the box being opened to access the controller's box will mean it can't be sold as an unopened item. It's a plan to keep totally brand-new items out of the hands of resellers. And some reselling businesses are saying they will pay less than the assessed value if the packaging has an "X" marked on it.
Of course, online marketplaces like Japan's Mercari are overflowing with PS5s being resold above retail price, and these measures probably won't have much impact on that. But retailers making customers mark items is a rare move that shows a trend in cracking down on reselling.
The previously mention retailer, Nojima, is writing customer's names on boxes and discarding the controller packaging. The retailer has also posted a "Reselling Suppression Notice" and will refuse to sell to any of their lottery winners they suspect is a reseller. GEO seems to be following in those footsteps. PlayStation 5 reselling is showing no signs of slowing down. Hopefully as more measures are put in place, PS5s will become easier to get a hold of.