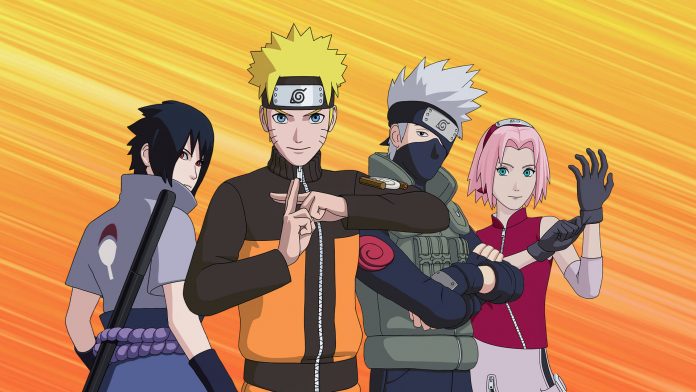 Publication date of the original Japanese article: 2021-11-17 14:29 (JST)
Translated by. Nick Mosier

On November 16, Epic Games began their Naruto X Fortnite collaboration event, which sees Naruto Uzumaki, Sasuke Uchiha, Sakura Haruno, and Kakashi Hatake as fully playable characters in Fortnite.
Fortnite contains a wide variety of emotes, including dances and playing instruments. And no matter which skin you use, they'll perform all the same moves. This has led to a boom of users trying out all the emotes with Naruto characters.
One user tried having Kakashi perform a number of dances. By using the True Heart emote, Kakashi will break out in a cute pop-star idol dance. Coupled with the glittery effects, it makes for an interesting sight that fans seem to find humorous. Having Kakashi perform Gangnam Style seems like the perfect way to show off his physical prowess as a ninja.

Another player has captured a shocking look at Sasuke. By using the Jubilation emote, Sasuke shows so much joy he can hardly contain himself. The emote even changes the mouth of the character using it, so seeing the normally calm and cool Sasuke with his mouth wide open with excitement is getting a lot of attention.


New Fortnite collaboration skins getting put through all the game's emotes is a matter of course at this point. Serious characters such as DC's Batman and Marvel's Thanos were added to the game previously and they were also made to put on a happy face and dance.
One example that stood out at the time was having the Master Chief skin that was added in 2020 use the Best Mates emote, which is a dance based on The Band of the Bold meme. The meme spread even further when a Halo cosplayer made a parody called The Band Of The Spartans. So when Master Chief was added to the game, players could recreate the parody, which itself is a recreation of the original, within the game.

With Naruto characters being added to the game, they too are now subject to the same fate as the other collaboration characters. Players also seem to be enjoying the sight of ninjutsu using Naruto characters running around with guns. The real joy of Fortnite is seeing characters from all these different worlds tossed into the chaos of Fortnite. And after some time has passed, even Naruto and friends will become a familiar sight in the game.