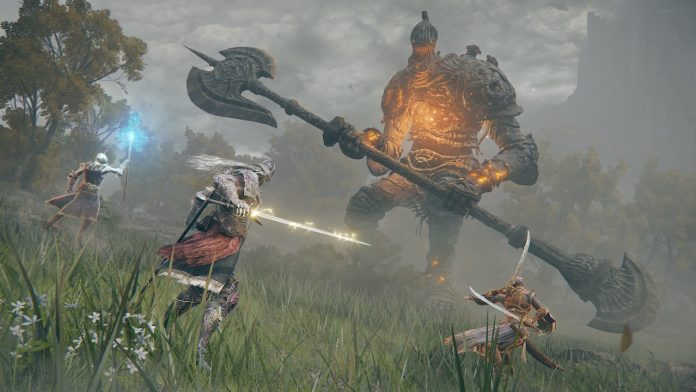 Publication date of the original Japanese article: 2021-10-18 23:25 (JST)
Translated by. Ryuki Ishii

FromSoftware and Bandai Namco Entertainment announced that they've decided to delay the release of Elden Ring. The launch date will change from January 21 to February 25, 2022. According to FromSoftware's press release, they decided to postpone the launch due to the fact that the volume of the game and the amount of freedom given to the players exceeded the developer's initial expectations. They chose to extend the development period in order to make final adjustments.
In related news, a closed network test will be held for the PS5/PS4/Xbox Series X|S/Xbox One versions of Elden Ring in November. The network test will allow selected players to experience the game in advance as testers. A large-scale network stress test will be conducted to test out various technical aspects and balancing aspects of the game's online features. Cross-generation play between PS5/PS4, and between Xbox Series X|S/Xbox One will be tested out as well.
During the testing period, players will be able to play the game using a pre-made character. You can explore the field and dungeons, engage in combat, and test out the online features. An in-development build of the game will be used for the testing, so players should expect to encounter some bugs.
The registration period for the test is until the end of October, and the selected users will be announced at a later date. You can apply for the network test from here (North America/Europe). The registration page for the Japan region can be found here.
Testing period (for US):
2021/11/12 3:00 – 6:00 PT
2021/11/12 7:00 – 10:00 PT
2021/11/13 11:00 – 14:00 PT
2021/11/14 15:00 – 18:00 PT
2021/11/14 19:00 – 22:00 PT
Testing Period (for Japan)
2021/11/12 20:00~23:00 JST
2021/11/13 12:00~15:00 JST
2021/11/14 4:00~7:00 JST
2021/11/14 20:00~23:00 JST
2021/11/15 12:00~15:00 JST