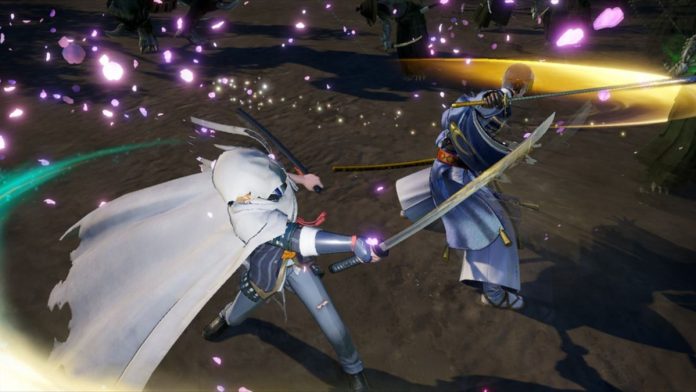 Publication date of the original Japanese article: 2021-09-27 10:16 (JST)
Translated by. Nick Mosier

Publisher DMM GAMES began accepting pre-orders in Japan for their upcoming Touken Ranbu Warriors on September 25, and the limited quantity collector's edition apparently sold out immediately at numerous online retailers. Touken Ranbu producer Dejitarou has heard fan's calls for increased supply and says they are reaching out to various places to see what can be done.
Touken Ranbu Warriors is a collaboration between the browser-based Touken Ranbu and the Dynasty Warriors series. The game will feature 3D versions of familiar Touken Ranbu characters (Touken Danshi) battling in the chaotic Sengoku Era.
With the game being so popular in Japan, the collector's edition sold out alarmingly fast. Moreover, resellers and scalpers have been listing the game on Amazon one after another. At the time of this writing, some stores have priced the game at over ¥30,000 (roughly $300.00), despite the suggested retail price being ¥17,028 (roughly $170.00). As fans continued to share their displeasure with the situation on Twitter, "reservations ended" and "make-to-order" were trending in Japan around noon on the 25th.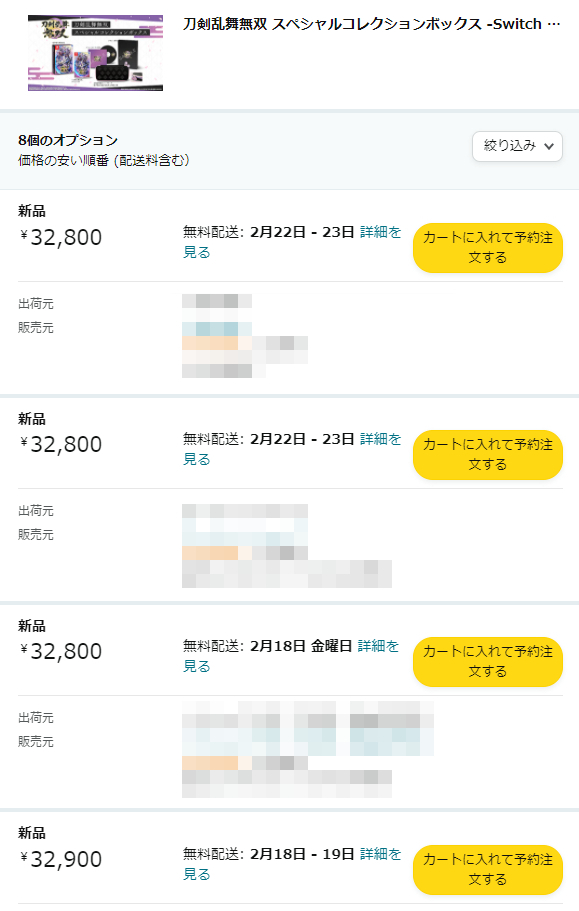 But this isn't the first time Touken Ranbu fans and scalpers have gone toe-to-toe over limited edition merchandise. Merchandise for popular titles often fall prey to scalpers, and Touken Ranbu is no different. The fans, however, have shown resolve and have continued to not buy from scalpers when they snatch up all the merchandise.
In February of 2019, there was a collaboration with the clothing store Shimamura that also had a big reselling problem. But the fan community stuck together to report the resellers and request that Shimamura bring the items back, which ended with the collaboration apparel back on store shelves.
A similar scene unfolded in January of 2021 when Family Mart (a Japanese convenience store chain) sold a commemorative coaster set for Touken Ranbu's 6th anniversary. Fans fought back with the same tactics, and Family Mart brought back the items. Only the second time, they switched to a reservation system instead of first come, first serve.
Reservations for the collector's edition of Touken Ranbu Warriors may have filled up immediately, but fans can already be seen employing similar tactics to what they used before. The fan community is calling for not buying from resellers and spreading tweets that clearly explain how to report them. While there hasn't been any confirmation that a supply increase or a make-to-order system are coming, Touken Ranbu producer Dejitarou has responded, which shows their strategy is at least having some impact.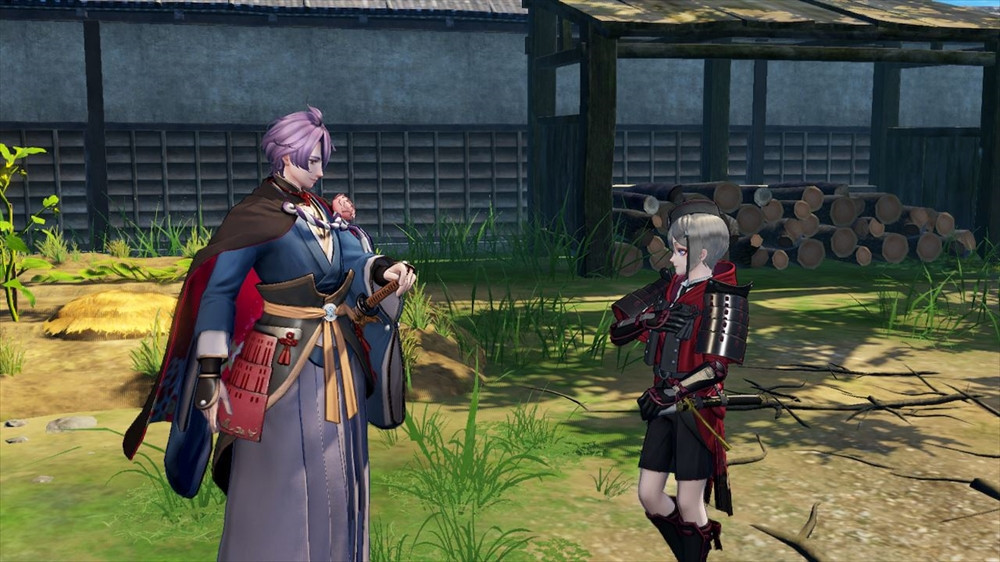 The Touken Ranbu community has a history of battling it out with scalpers, and it's built on a foundation of unity and saying no to resold merchandise. The production side has also been listening to fans up to this point and bringing back items they haven't been able to buy. There's an uncommon relationship of trust between the fans and the creators that has built up over time.
On Amazon, whether it's because of reports against high-priced resellers or because resellers don't want their items to go unsold, prices on resold goods are slowly creeping down. But they are still way higher than the suggested retail price. While we wait to hear more news from the production side, we hope fans are able to get their hands on the items they want.
The Nintendo Switch version of Touken Ranbu Warriors is scheduled to launch on February 17 in Japan, and on May 24 in North America and Europe. The PC version will release on DMM GAME PLAYER in Japan.