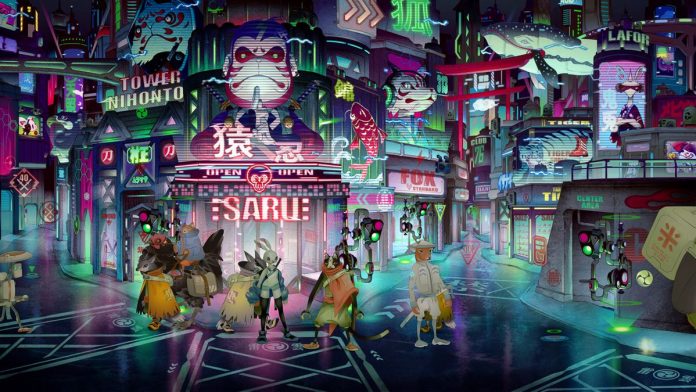 Publication date of the original Japanese article: 2021-08-27 08:48 (JST)
Translated by. Ari Clark

On August 27, Japanese indie developer Seaknot Studios launched the Steam Store page for their cyberpunk adventure game, Ukiyo. According to the developer, they're aiming for a 2022 release.


Ukiyo is an adventure game that unfolds in a Japanese-style cyberpunk world. The setting is a virtual space called UKIYO, linked together with an online network. In this world of colorful, flickering neon lights, people come and go using various animal avatars. The main character, Kai,  uses an avatar of a samurai cat wearing a cloak.
At one point, something strange starts to happen around Kai as he's using UKIYO. Even when he takes off his VR goggles, he finds he's no longer able to log out of the game. It seems like, somehow, his online friends are all becoming residents of the game world. In order to return to the real world, Kai and his companions must take a journey through this virtual world.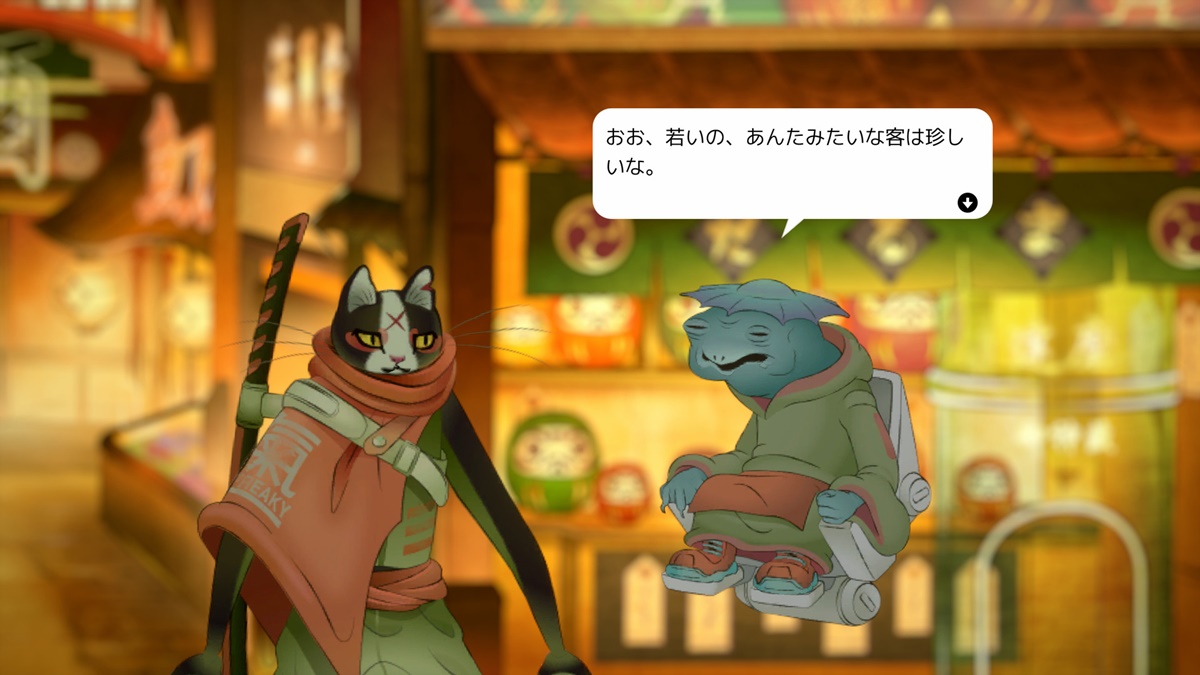 The game is a story-based work, where the player controls the main character, Kai, as he progresses through the tale. It seems you'll have to pursue the mysteries of this virtual world by talking to the townsfolk and examining various items.
Five large cities exist in the world of UKIYO. One of them, Kaminari Town, has an extremely large population and flourishes thanks to its booming trade in the energy from lightning. Kai's adventure will apparently take shape as he makes the rounds through these cities, each with its own signature local color.
There also seems to be a game mechanic where you can unlock abilities by breaking seals that have been hidden around the virtual world. The trailer and screenshots also show several characters traveling by riding on giant roosters, so players might have a chance to use these in-game as a unique mode of transportation.
Incidentally, Kai apparently wields a legendary sword called Yasutsuna. It's still unclear whether there will be a combat element in Ukiyo, but seeing this magnificent weapon has certainly gotten our hopes up.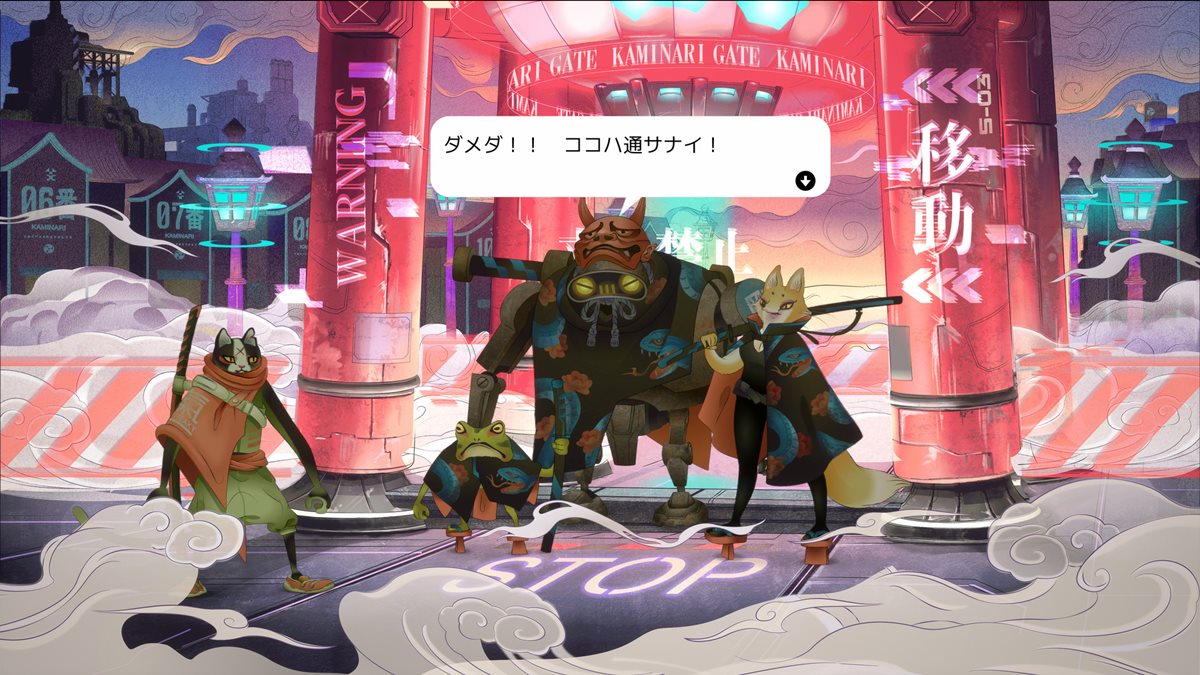 Seaknot Studios is an indie game studio located in the city of Tokorozawa, in Saitama Prefecture, Japan. In addition to Ukiyo, they're also currently developing a title called Torinesia Story in collaboration with design studio Freaky Design. The character design for Ukiyo is being handled by naoki ishizaka, who was also involved with the smartphone app Livly Island. The music for the game is being crafted by composer Kyle Booth.
Ukiyo is planned to launch in 2022. In addition to PC (Steam), it's also planned to release for Xbox One and other platforms. The demo version currently available on Steam only supports Japanese, but according to Seaknot Studios, the full game is planned to launch globally.