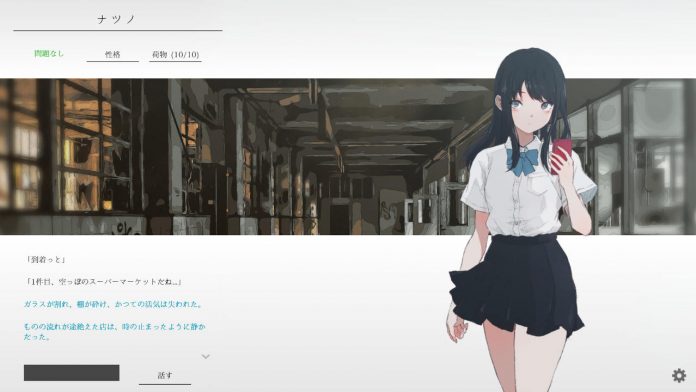 Publication date of the original Japanese article: 2021-07-16 18:14 (JST)
Translated by. Jacob Ritter

On July 16, Japanese independent developer Kazuhide Oka announced that early access for natsuno-kanata – beyond the summer will begin in August 2021. It will be available for free on PC (Steam). In the early access version, you will be able to play through the first half of the story. The game's website has also now officially launched.
*The game only supports Japanese.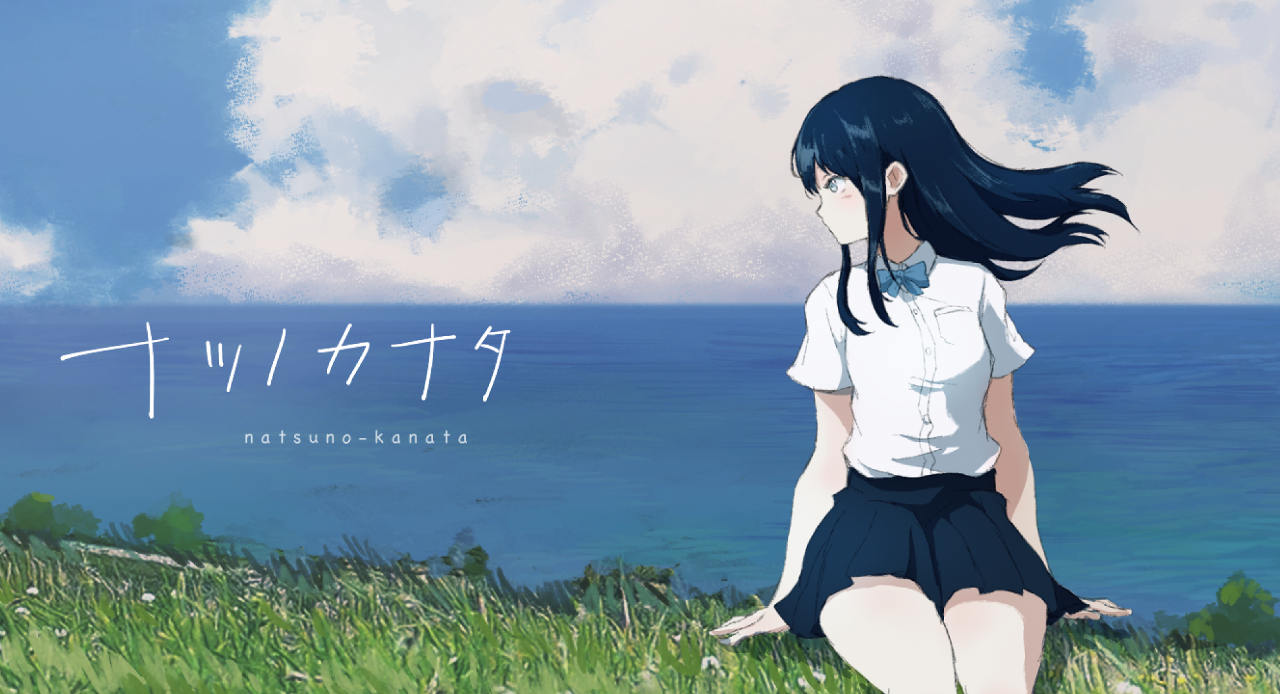 *Gameplay from the demo released in April. Based on the latest screenshots, it seems the UI and other elements have been updated.

natsuno-kanata – beyond the summer is a text adventure game that tells the story of a summer journey at the world's end. The player will find themselves in a mundane world where no calamity or disaster has occurred. While sorting through the belongings of their late grandmother, the protagonist discovers an old computer. In hopes of revisiting memories of their grandmother, they turn on the computer. But when they do, they hear an unfamiliar girl's voice coming from it.
Her name is Natsuno. In her world, there was a pandemic where those infected turned into monsters, and it was only a matter of hours before society collapsed. Six months later, Natsuno has been separated from her parents and high school classmates and is now alone traveling north.
A mysterious transmission from an old computer. A world ruined by disaster, and a world of the mundane. Girls on their own unique journeys. Through talking with Natsuno and watching the girls' journeys, the player will reach out towards the truth.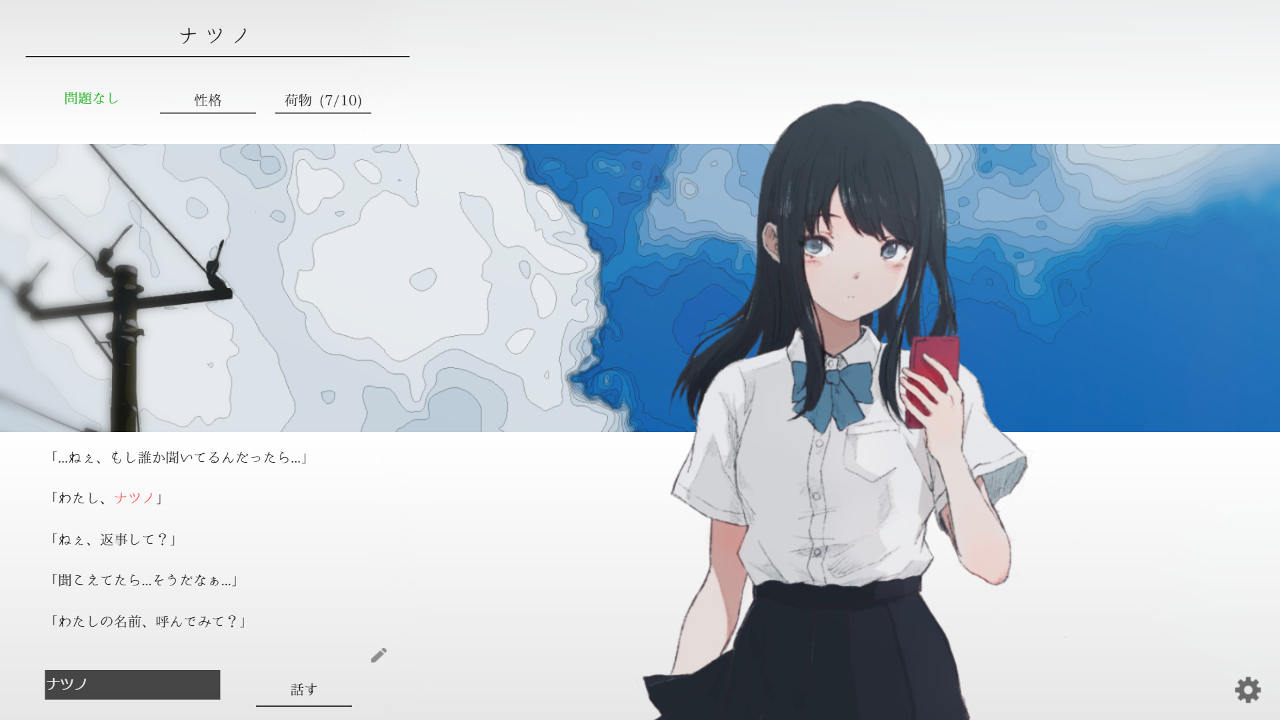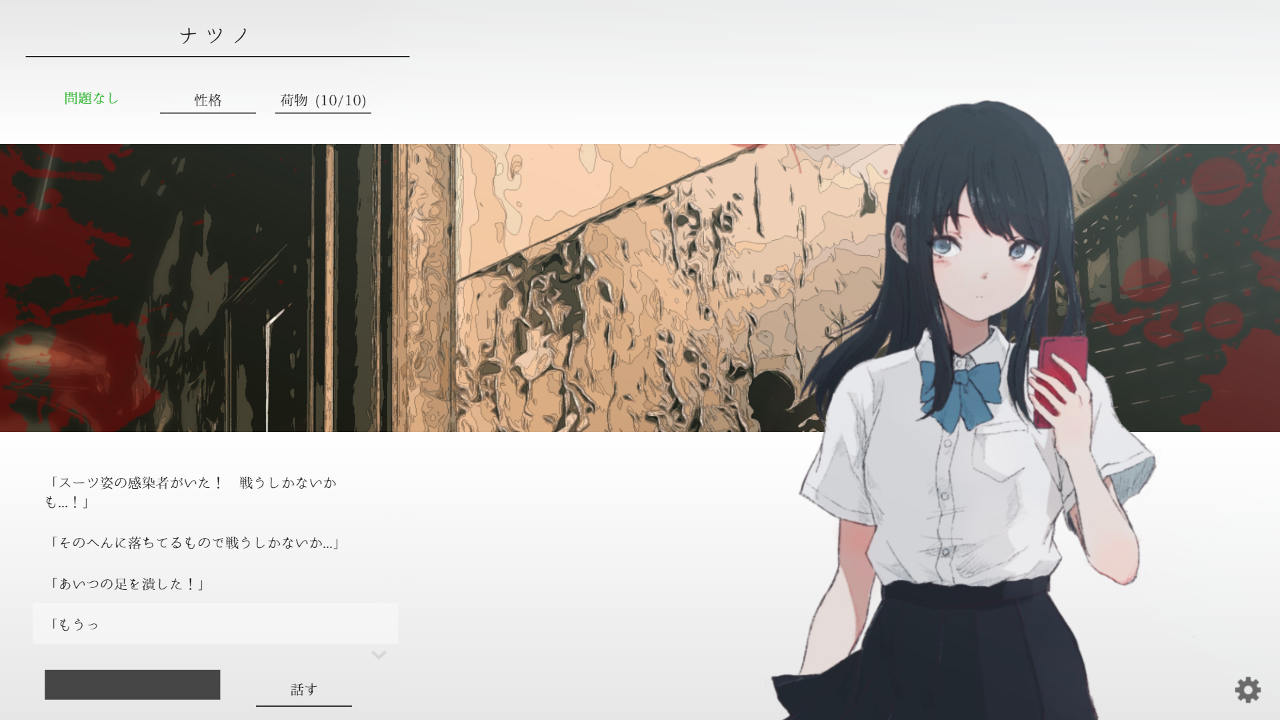 Traveling in this post-apocalyptic world, Natsuno explores ruins, abandoned campsites, and empty supermarkets. She will occasionally encounter infected people, and must gather food, supplies, and weapons to survive onwards.
Natsuno typically proceeds through her journey at her own discretion, but will occasionally ask the protagonist for their thoughts as well. In such times, you must consider Natsuno's condition and inventory to provide the best guidance. Even when Natsuno does not ask your opinion, she may discover things through her conversations with you or properly avoid the mindless infected monsters if you actively speak to her.
Natsuno will also meet other survivors while exploring, including: Akane, who lives with a group of survivors that gathered together for some reason before society's collapse; Kiko, who travels alone in search of her lost dog; and Shino, who searches for the location seen in a photograph she happened to find. While traveling with these companions, you will come to learn their thoughts and feelings as new friends, and continue exploring from new perspectives.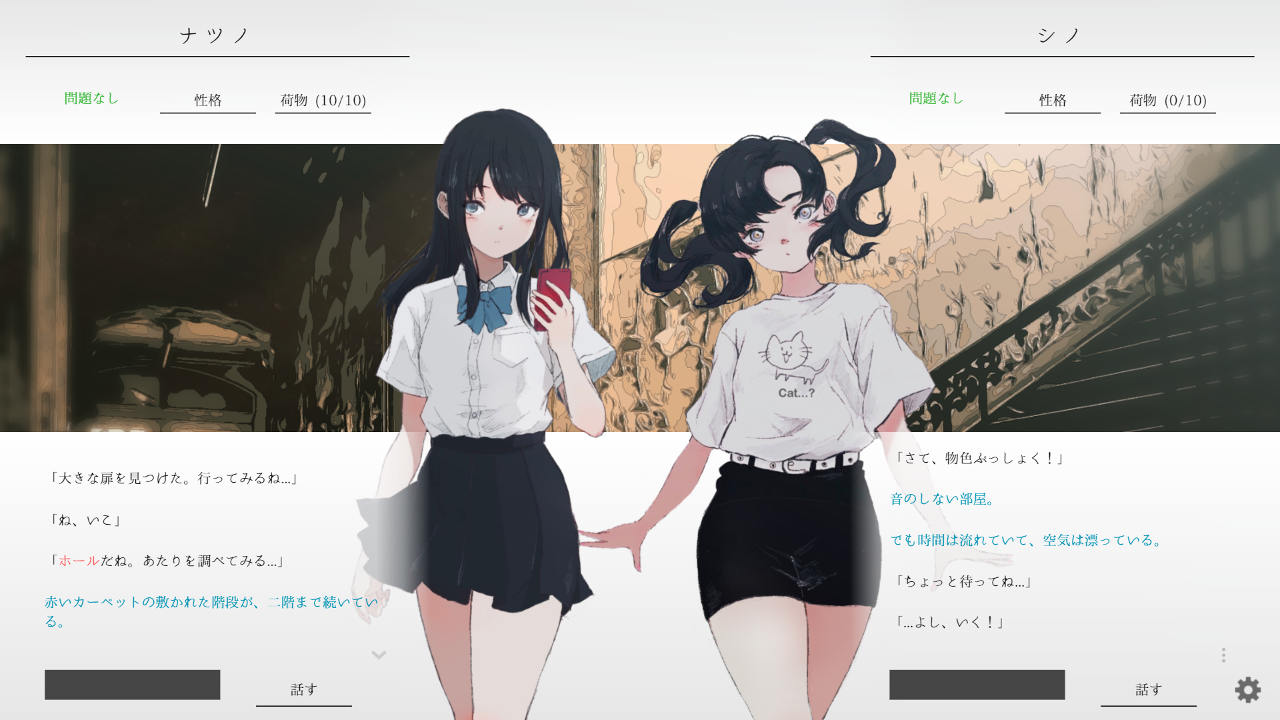 This game is developed by the independent developer Kazuhide Oka. He has also released several other games for Android, including Detour [Escape Game in Onomichi], an escape game set in Onomichi, Hiroshima.
Oka tweeted about natsuno-kanata – beyond the summer, saying the game will "play like reading a rougelike," and it seems he is aiming to create the experience of reading an adventure novel through the game. Also on the development staff, Chiji works as the game's 3DCG animator and oversees character design, while ruchiro is in charge of the game's sound and audio.


Early access for natsuno-kanata – beyond the summer is set to become available for free on Steam in August 2021. According to the game's Steam page, the early access period will last for six months, and will allow you to play through the first half of the scenario.
During early access, the developers will finish the story campaign, as well as add new items, locations, events, and characters while improving the overall quality of the game. Additionally, based on player feedback, they are looking to add desired features and rework quality of life mechanics in the game.